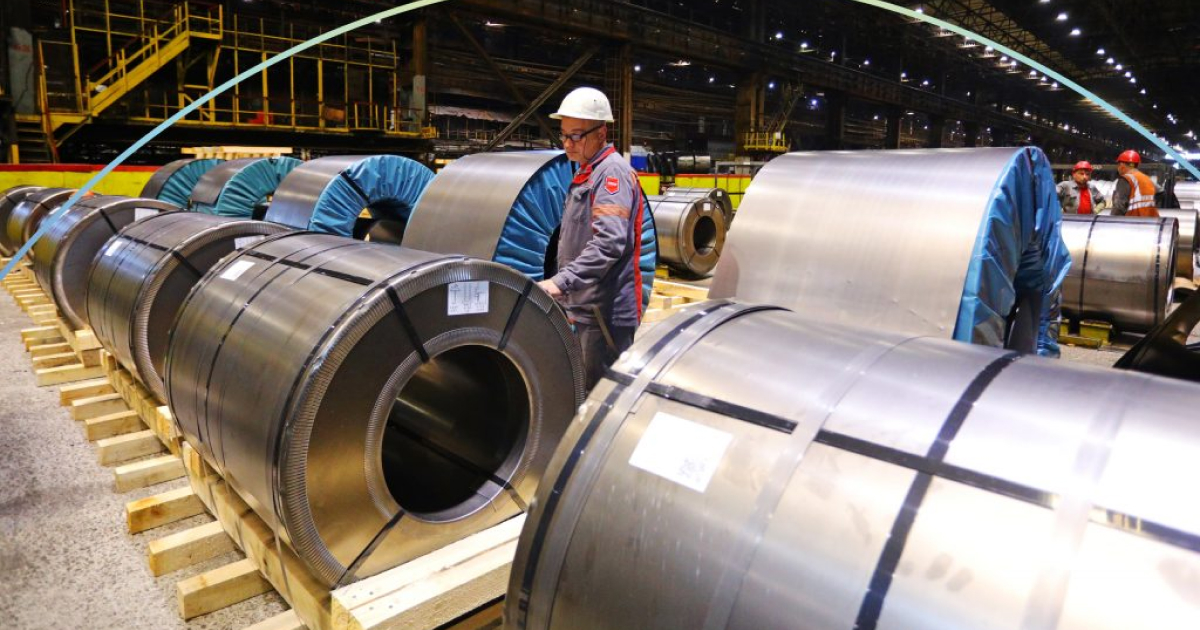 Zaporizhstal
The pig iron production for the year was 2.01 million tons, and steel – 1.48 million tons
In 2022, Zaporizhstal Iron and Steel Works reduced the production of rolled steel by 60.4% compared to 2021 – to 1.304 million tons. The press release of enterprise reports about it.
In 2022, the pig iron production decreased by 54.3% compared to 2021 – to 2.01 million tons. Steel output for the year fell by 61.7% y/y – to 1.49 million tons.
In December 2022, the output of products at Zaporizhstal decreased by 73.8% year-on-year – to 269.6 thousand tons. In particular, the following products were produced:
pig iron – 142.1 thousand tons (-64.5% by December 2021);
steel – 70.8 thousand tons (-79.2%);
rolled steel – 56.7 thousand tons (-80.3%).
Compared to November 2022, in December, steel production decreased by 17.5%, pig iron by – 1.2%, and rolled products – by 23.8%.
"The decrease in the level of production compared to the same period last year is associated with a shortage of raw materials and logistical problems caused by full-scale military operations on the territory of Ukraine. In addition, due to massive missile attacks on energy infrastructure facilities and, as a result, a shortage of power in the power system, the plant reduced production, thus reducing the consumption of purchased electricity," the company explains.
As GMK Center reported earlier, at the beginning of March, Zaporizhstal was put into hot conservation mode. On March 25, the plant partially resumed the operation of the units of the cold rolling shop – skin-pass mills 1700-1 and 1700-2, as well as slitting unit №5. On April 6, two blast furnaces № 3 and №4 were put into operation, and later pig iron smelting was restarted.
After that, the plant announced its intention to launch the blast furnace №3 in August. After the launch of the third blast furnace, the plant's capacity utilization was to reach 75%. But at the end of June, Zaporizhstal was considering the option of reduction in production due to significant problems with logistics and the inability to ship products to consumers in Europe. The shelling of the energy infrastructure by the Russian troops was added to the above factors.
In 2021, Zaporizhstal increased pig iron production by 0.1% compared to 2020 – to 4.5 million tons. Steel production decreased by 0.1% – to 3.8 million tons, while the production of rolled products remained at the level of the previous year – 3.2 million tons.
---
---