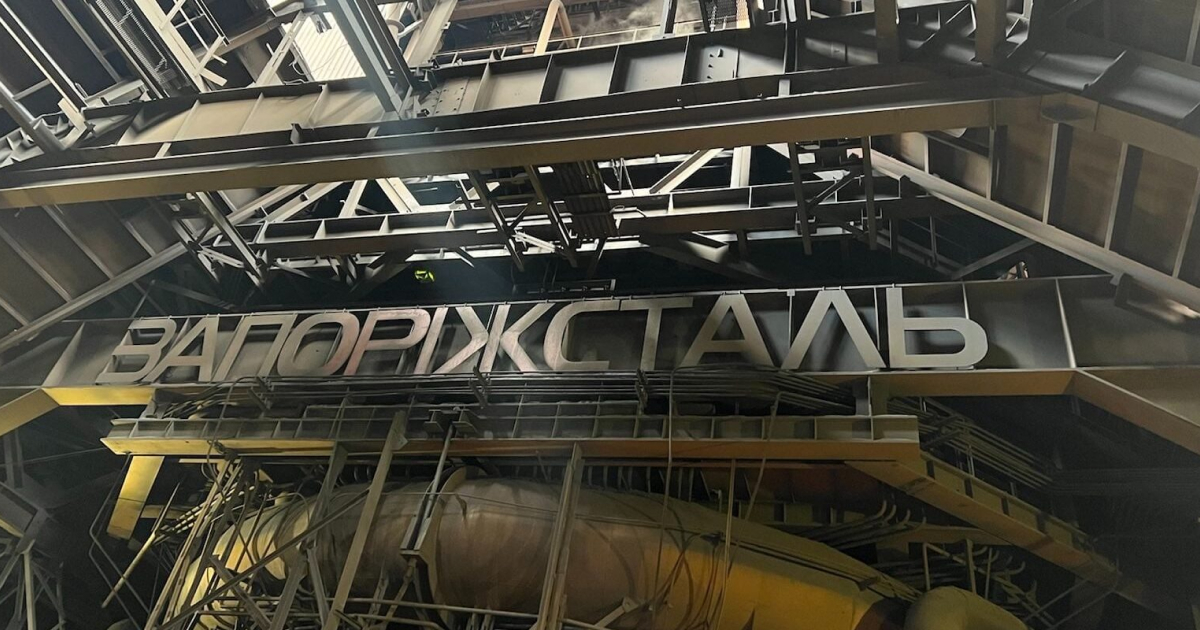 (с) 1news.zp.ua
Now the plant's capacities are running at 50%, and after the restart of the third furnace, there will be 75%
Zaporizhstal Iron and Steel Works to launch blast furnace №3 in August. Now the company has two furnaces, CEO Olexandr Myronenko, said on national TV.
"We are still working without changes. We have two blast furnaces in operation – this is 50% of the capacity. Unfortunately, logistical restrictions are still there, with cargo and raw materials deliveries. But I think that in a month or two they should be resolved," he said.
After the launch of the third blast furnace, the plant's capacity will reach 75%.
According to Myronenko, because of the war, there are problems with logistics. The ports through which raw materials were supplied and finished products were shipped are blocked, and in the occupied Mariupol, the Russian military steal products and export them to the Russian Federation.
"Now the Poles are helping us very well. Our main supply line passes through the Ukrainian-Polish border. There are four points where we can transfer goods by our railways, which will soon reach the consumer," summed up Olexandr Myronenko.
At the beginning of March, Zaporizhstal was put into hot conservation mode. On March 25, the plant partially resumed the operation of the units of the cold rolling shop – skin-pass mills 1700-1 and 1700-2, as well as slitting unit №5. On April 6, two blast furnaces № 3 and №4 were put into operation, and later pig iron smelting was restarted.
In May, the plant reduced the production of rolled products by 56.8% compared to the same month of 2021, to 121.2 thousand tons. The production of pig iron fell by 52.6%, to 157.5 thousand tons, and steel – by 59, 7%, to 131.7 thousand tons.
---
---