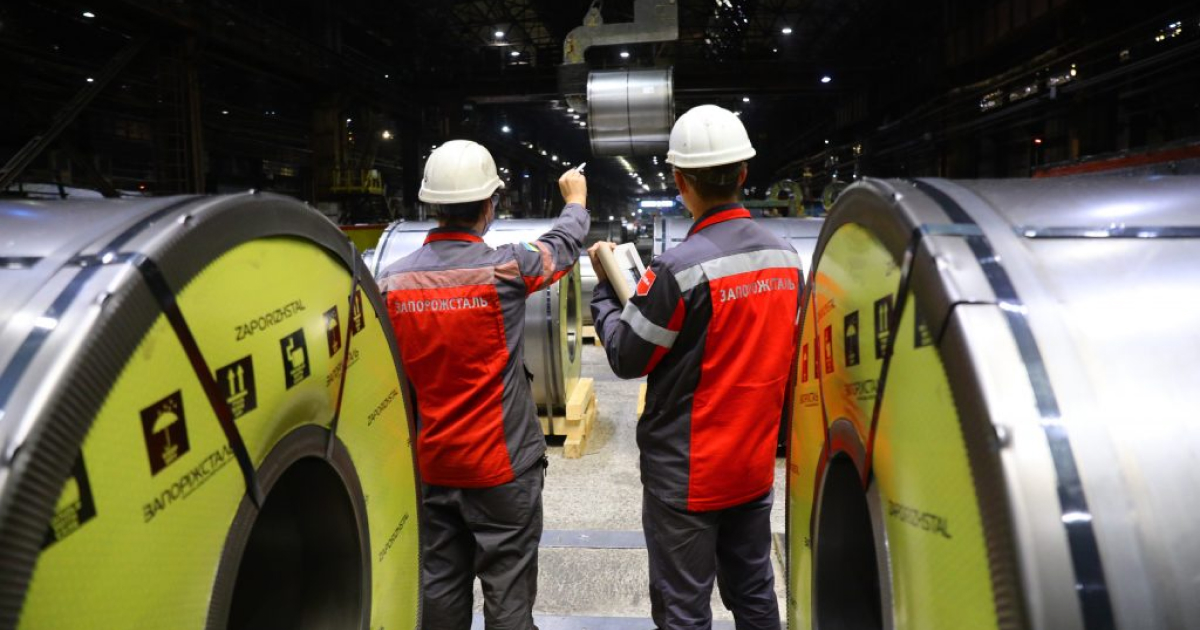 (с) zaporizhstal.com
Steel and iron production also fell by more than half
According to the results of May 2022, Zaporizhstal Iron and Steel Works reduced its output by 56.8% compared to the May 2021, to 121.2 thousand tons, company press release reads.
Pig iron production in May decreased by 52.6% compared to May 2021, to 157.5 thousand tons. Steel production in May fell by 59.7%, to 131.7 thousand tons. Compared to April this year, the production of pig iron increased by 2.3 times, steel – by 78.9%, and rolled metal – by 84.5%.
In January-May 2022, production at Zaporizhstal decreased by 47.2% compared to the same period last year, up to 2.59 million ton:
pig iron – 987.6 thousand tons (-46.4% compared to January-May 2021);
steel – 852.7 thousand tons (-48.6%);
rolled metal – 753.8 thousand tons (-46.4%).
"The decline in production compared to the same period last year is due to shortages of raw materials and logistical problems caused by full-scale hostilities in Ukraine," explains the company.
In early March, production at Zaporizhstal was stopped temporally. On March 25, the plant partially resumed the operation of the units of the cold-rolled shop: training mills 1700-1 and 1700-2, as well as the unit of longitudinal cutting №5. On April 6, two blast furnaces, №3 and №4, were restarted, and later iron smelting began.
In 2021, Zaporizhstal increased its iron production by 0.1% to 4.5 million tons compared to 2020. Steel smelting decreased by 0.1% to 3.8 million tons, while rolled metal production remained at the same level, 3.2 million tons. In January-February 2022, the plant reduced its output by 8.7% compared to the same period in 2021, to 502.4 thousand tons.
---
---