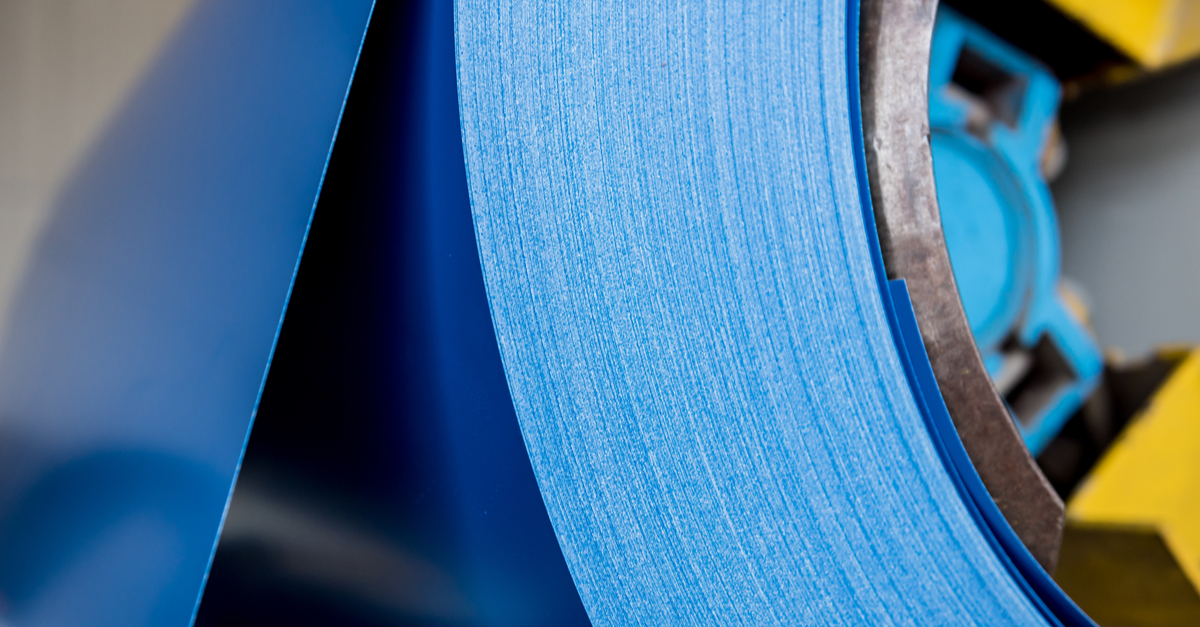 Flat rolled steel
In monetary terms, the export of such products for the month increased by 2 times m/m
In May 2023, steel enterprises of Ukraine increased the export of flat products by 93.4% compared to April 2023 – up to 116.5 thousand tons. In monetary terms, the export of such products doubled m/m – up to $89.01 million. This is evidenced by State Customs Service's data.
Compared to May 2022, in May 2023 Ukrainian steel enterprises reduced their revenue from the sale of flat products by 7.2%. Export volumes increased by 1% y/y.
In January-May 2023, Ukraine exported 299.6 thousand tons of flat products worth $214.1 million. Revenue from product sales abroad decreased by 79.9% compared to the same period last year, and export volumes decreased by 76.4% y/y.
Most of all, uncoated hot-rolled flat products (Nomenclature – 7208) were exported in five months – 223.22 thousand tons for $153.95 million. In May, 94.09 thousand tons were shipped (+2.3 times m/m) for $69.9 million (+2.4 times m/m). Also, 65.3 thousand tons of uncoated cold-rolled flat products (Nomenclature – 7209) were exported for $43.93 million, in May – 19.6 thousand tons (+16.7% m/m) for $15.3 million (40.3% m/m).
The top three among the types of flat products in terms of exports from Ukraine in January-May 2023 is closed by flat-clad steel, with galvanized or other coating (Nomenclature – 7210) – 10.7 thousand tons for $15.44 million. In May, steel companies increased exports of such products by 13.2% compared to the previous month – up to 2.58 thousand tons. Income from its shipment fell by 1.3% m/m – to $3.44 million.
The largest consumers of Ukrainian uncoated hot-rolled flat products are Poland and Bulgaria – 57.5% and 15.4%, respectively, in monetary terms. Poland (33.12%), Bulgaria (17.9%) and Spain (10%) together consumed more than 60% of uncoated cold-rolled flat products. Among the main buyers of Ukrainian coated rolled products are Romania (41.9%) and Poland (50.1%).
In June, the production and export of rolled products from Ukraine is likely to decrease, because due to the undermining of the Kakhovka hydroelectric power station (HPP) by Russian troops on June 6, 2023, iron and steel enterprises in the Dnipropetrovsk region have problems with water supply. Now the biggest threat loomed over steel capacities in Kryvyi Rih. The city received about 70% of its water through the Dnipro-Kryvyi Rih canal and the Pivdennyi reservoir from the Kakhovka reservoir.
So, ArcelorMittal Kryvyi Rih suspended steel production and production of rolled products to reduce water consumption in critical conditions. Only blast-furnace and coke production, as well as mining and processing plants will remain in operation. At the same time, Metinvest's enterprises are working normally, the situation there is under control.
As GMK Center reported earlier, in 2022, Ukraine reduced imports of flat steel products by 32.8% compared to 2021 – to 472.01 thousand tons. Import costs for the year decreased by 24.1% y/y – to $698.83 million. The largest suppliers of products were Turkiye, Poland, Slovakia and China.
---
---