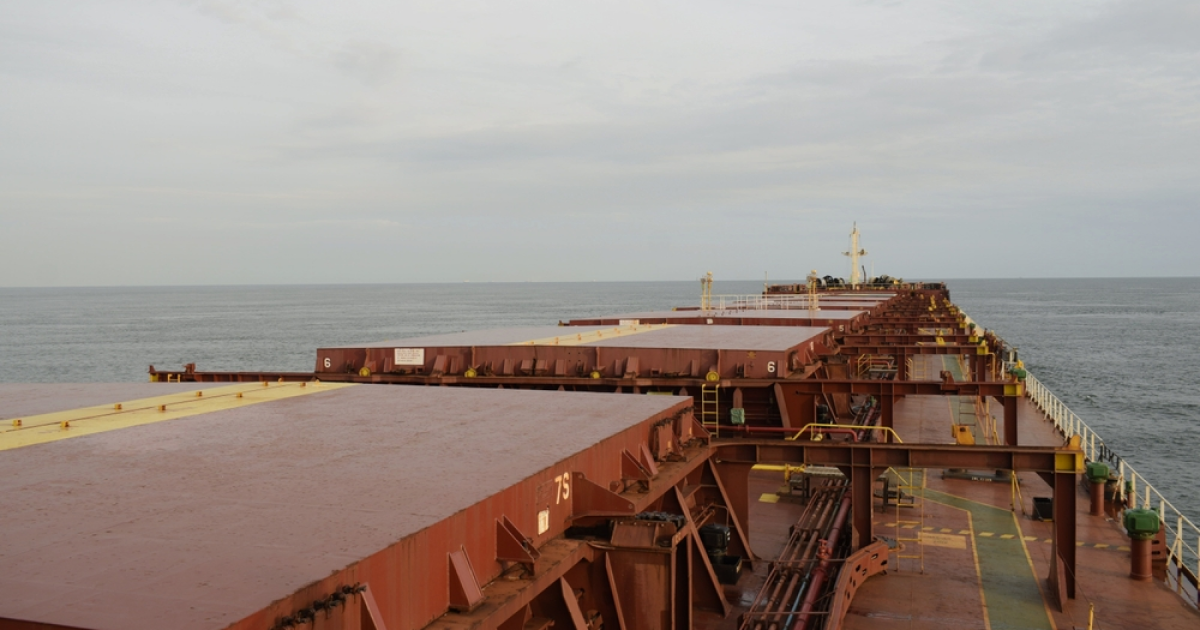 In the first half of 2022, Metinvest rebuilt the logistics of raw materials
Metinvest may be interested in privatization of ports, but they must be capable of receiving large vessels. Yuriy Ryzhenkov, CEO of Metinvest Group, told about it in the interview for LIGA.net.
In particular, he commented on the first privatization of the seaport in Ukraine – Ust-Dunaysk and the company's possible interest in participating in such tenders.
"The port that has been privatised is almost a river port. It is not suitable for our products. If we are going to consider buying ports, they should be large – able to handle vessels of 20,000 – 40,000 tonnes, or 120,000 – 180,000 tonnes, Panamax and Capesize vessels. In Ukraine, there is only one port that can accommodate vessels capable of carrying 180,000 tonnes – the Pivdennyi port. So, we may be interested in this, but these have to be ports that can accommodate large vessels. Small ports are not suitable for the steel industry," noted the CEO of Metinvest.
In addition, Yuryi Ryzhenkov noted, that large ships can also be received in Ukraine by Mariupol, Berdyansk, and Chornomorsk sea trade ports. Also, the ports can be privatized in parts, for example, put the berth up for sale and build a terminal there. But this scenario requires that the management of water movements be transparent.
Yuriy Ryzhenkov also said that in the first half of 2022, the company rearranged logistics in order to switch to the supply of raw materials to other European countries – through European ports and railways.
"Economically, it is more profitable to export raw materials through the Black Sea ports. It's not just about loading raw materials and sending them by rail from point A to point B. It means delivering them to the western border of Ukraine, transhipping raw materials onto the European railway gauge, and then carrying them through several European countries or to the port of Constanta in Romania," noted Yuriy Ryzhenkov.
According to him, if the logistics from Kryvyi Rih to China used to be around $35-40 per tonne before the full-scale war, now it is around $125-130 per tonne of raw materials. And this is based on logistics through the most efficient routes – via the Danube and the port of Constanta in the Black Sea. Yuriy Ryzhenkov also noted the help of Ukrzaliznytsia and its systematicity.
As GMK Center reported earlier, in the conditions of Russian military aggression and the blocking of seaports, Ukrainian iron and steel companies began in 2022 to build new logistics routes for the export of their products. However, within a few months, enterprises in the industry were able to largely reconfigure their logistics, although due to the war and the reduction in production, export traffic volumes decreased significantly. Ukrainian steel companies were severely affected by the blockade of the Black Sea by the Russian navy, as sea transportation was the main export route.
---
---