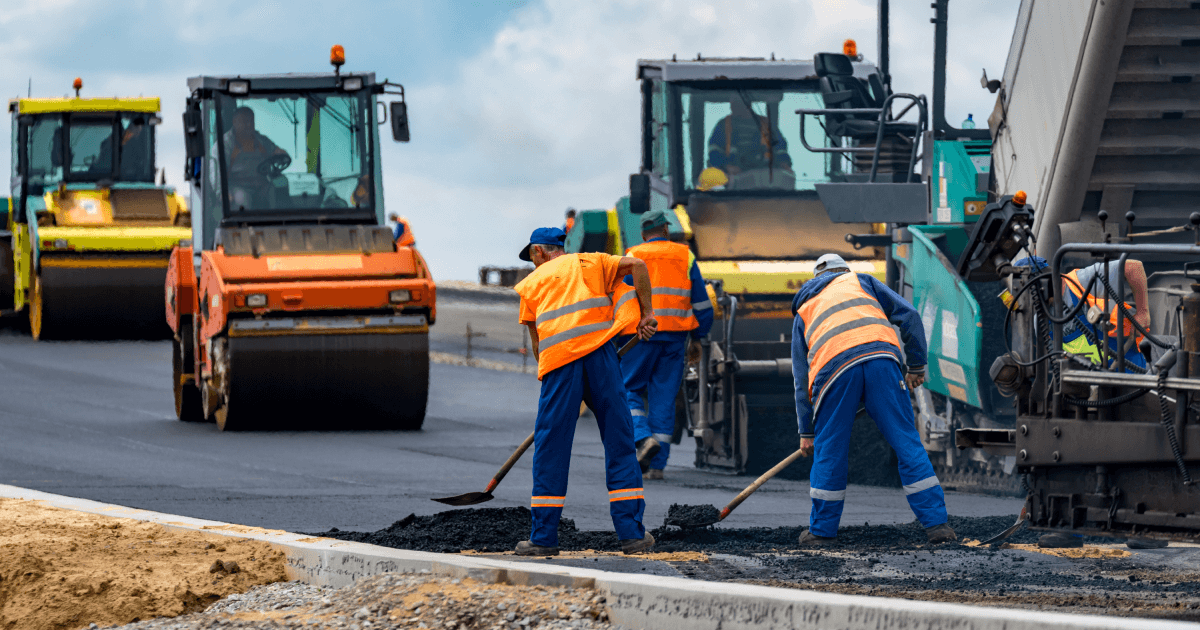 (c) shutterstock.com
Its key element is the construction and repair of roads. Investment estimated at ₴75 billion is expected to be attracted
The implementation of the Big Construction project will begin on 1 March, which provides for large-scale construction and repair of kindergartens, schools, hospitals, stadiums and roads. Earlier, a list of 402 projects was approved at a Cabinet meeting to be financed by the State Fund for Regional Development. 206 initiatives on the list are to be carried out under the Big Construction program.
The key element of the program is the construction and repair of roads. Investment estimated at ₴75 billion is expected to be attracted. This amount is to be received through the accumulation of funds coming to the Road Fund. Road construction works have already started in late February on 68 sites in 17 oblasts.
"The 2020 construction works should break records. A total of ₴75 billion is to be earmarked from all sources of funding this year for road facilities, 40% up from the previous year. We therefore plan this year to construct and renovate at least 4,000 km of roads of national importance," said Vladyslav Krykliy.
Yet attention should be paid to the fact that the Road Fund is financed from proceeds from imports of oil products, vehicles and tires and excise duty on vehicles, fuel and lubricants. These proceeds directly depend on the currency exchange rate, which casts doubt on the possibility to attract the indicated amount of resources.
According to Andrii Popov, Partner at Kreston GCG, budget funds are insufficient to implement the potential of infrastructure construction in the country. Therefore, investors need to be attracted. The latter are often disinterested in such projects because of the absence of a commercial component. In this respect, it is necessary to develop concession projects for infrastructure facilities. A good example is toll roads, which is a common practice in the EU countries.
"A commercial component of infrastructure projects will not only help attract investors, but also ensure a more efficient implementation of projects, since control will be exercised by not only the government, but also individuals interested in return on their investment," Andrii Popov emphasized.
A total of ₴75.6 billion is earmarked in the 2020 state budget to finance infrastructure, including:
construction and reconstruction of bridges — ₴500 million;
airfield complexes — ₴1.07 billion;
river locks — ₴116 million;
modernization of the railway — ₴200 million;
road safety — ₴3.17 billion;
road infrastructure — ₴73.7 billion;
As reported earlier, Ukraine's engineering construction output in 2019 surged by 23.3% to ₴95.1 billion. Last year's growth was recorded at 13.6% or ₴74.4 billion.
---
---