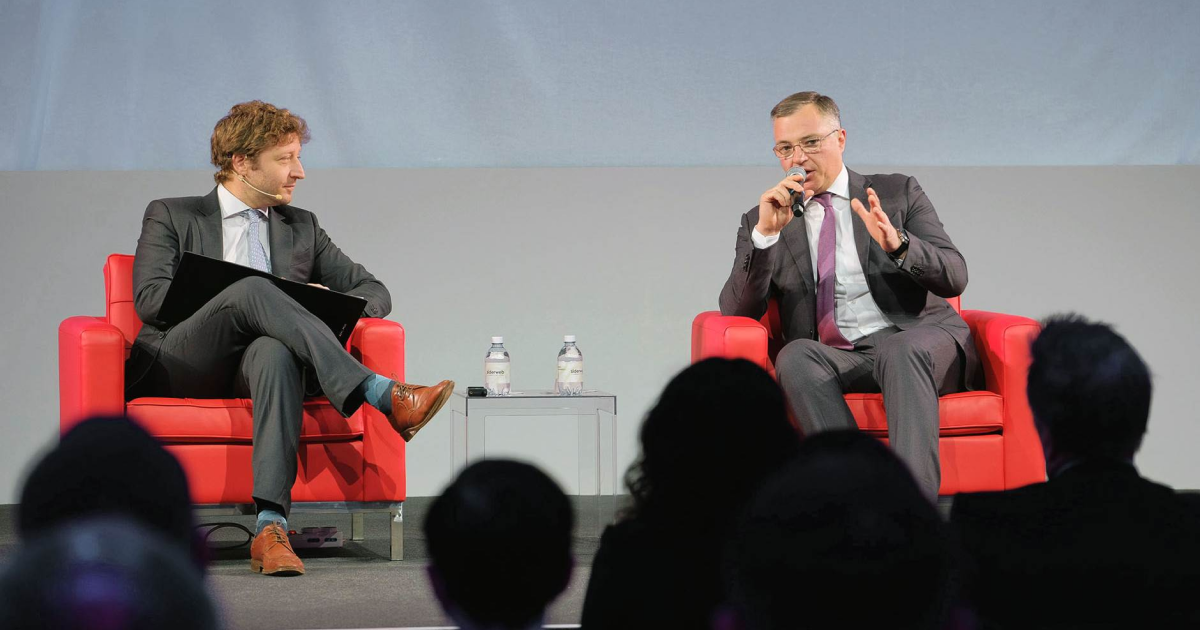 Made in Steel conference
Building DRI production capacity could be part of the country's recovery
Ukraine may become a supplier of raw materials for the production of direct reduction iron (DRI) for Europe. This was told by the CEO of the Metinvest Group Yuriy Ryzhenkov at the Made in Steel conference in Milan, according to message published on the company's website.
Yuriy Ryzhenkov recalled that Ukraine is already the largest iron ore producer in Europe, and Metinvest is the largest iron ore producer in the country.
"A big advantage is that magnetite iron ore is mined in Ukraine, which can be enriched to DRI and HBI quality using already known technologies. All it takes is energy," he said.
Most of Ukraine's energy sector has already been decarbonized, in particular, the country's energy balance consists of 65% of nuclear energy, 10-15% of renewable energy sources.
"The idea is to build DRI facilities at our enterprises in Ukraine to supply consumers in the EU. And this, in my opinion, should become an integral part of the restoration of Ukraine. It is also a way to bring Ukraine closer to the EU by entering the common EU product chain in this green steel movement," said Yuriy Ryzhenkov.
The group is currently looking for acquisition opportunities in Europe as well as greenfield start-ups, in particular in Italy, with plans to increase its European presence at all levels. The company is aiming for the following: even if these assets will not immediately run on hydrogen or renewable energy sources, they must have all the characteristics for a green transition.
According to Yuriy Ryzhenkov, Rinat Akhmetov, a shareholder of Metinvest, wants to make every effort to restore Ukraine, Mariupol, the Azovstal and Ilyich Iron and Steel Works. Part of this effort is to join the group as a partner in the Mariupol Reborn project.
Even before the Russian invasion, there were plans to turn the Mariupol plants into a DRI center producing green steel.
"The demolition was supposed to take place in 2025, but, unfortunately, it has already happened for the sad reasons known to us. This can and should be an opportunity to resume steel production while preserving our heritage," said the CEO of Metinvest.
After blocking the Ukrainian ports by the Russians, Metinvest reoriented the supply of its products to Europe to rail transport. The Ukrainian railway was ready to transport the company's volumes, but this became a challenge for European logistics operators. However, the group did a good job with them, in addition, it was possible to use the Baltic ports, which are not used to working with large volumes.
The development of land transportation between Ukraine and the EU countries, Yuriy Ryzhenkov believes, will also be important in the next stage of the green transition.
"Ukraine is a great source of DRI that processors in Europe need. This will be a big advantage in the future when Metinvest or other Ukrainian producers start producing DRI," he added.
Many European companies have made public their plans for green transition and are moving towards this goal. In particular, the leading German steelmaker ThyssenKrupp Steel signed a contract with SMS group to build a plant for the production of direct reduction iron (DRI) that can operate using hydrogen. ThyssenKrupp has a tkH2Steel transformation vision to shift from carbon-intensive steel production to climate-friendly technologies.
As GMK reported earlier, DRI d'Italia will build a plant for the production of direct reduction iron (DRI) for the ADI steel complex in Taranto. At present, the company has already completed a feasibility study of the project, a tender has been announced, and proposals are expected to be received by the end of May.
---
---