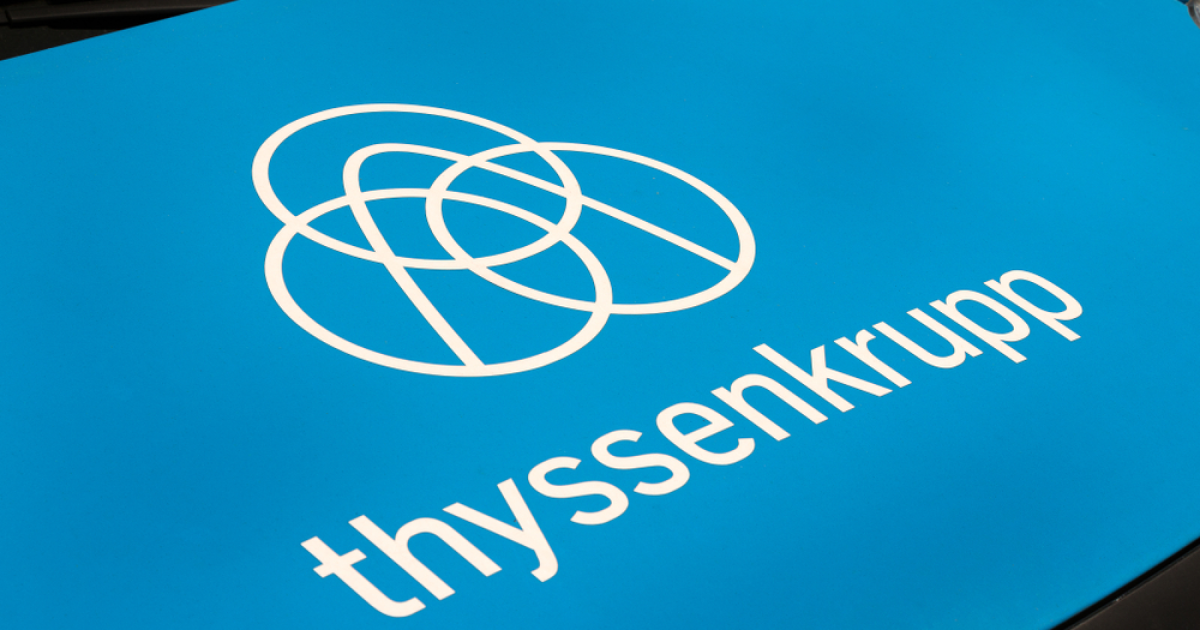 ThyssenKrupp
The order volume for SMS group is more than €1.8 billion
Leading German steelmaker ThyssenKrupp Steel has signed a contract with technology company SMS group to build a direct reduction iron (DRI) plant that can run on hydrogen. It is stated on the company's website.
SMS group has been awarded the order for the design, supply and construction of a hydrogen plant for direct reduction iron, two innovative melting furnaces and auxiliary plants at the ThyssenKrupp site in Duisburg. It is planned that the plant with a capacity of 2.5 million tons of DRI per year will be put into operation at the end of 2026.
"This is the beginning of one of the world's largest industrial decarbonization projects, with the help of which it will be possible to avoid 3.5 million tons of CO2 emissions in the future per year," the company's press release reads.
The order volume for SMS group is more than €1.8 billion, which is the largest single order in the company's history. Additional engineering services will be required, as well as the creation of infrastructure.
According to Bernhard Osburg, CEO of ThyssenKrupp Steel, after concluding the contract, the company will move on to the implementation of its transformation. He noted that in partnership with SMS group, the companies aim to prove that innovative transformation of the steel industry in Germany and Europe is possible.
"In this way, we are creating the basis for the green steel markets of the future," he noted.
The overall project is still subject to approval and final decision on the grant by the EU. This is expected to happen in the coming months. The state of North Rhine-Westphalia and the German federal government have already announced financial support for the project.
ThyssenKrupp Steel currently accounts for 2.5% of CO2 emissions in Germany. As part of the tkH2Steel transformation concept, the transition from carbon-intensive steel production to the use of climate-friendly technologies begins. The company plans to reduce CO2 emissions by 2030 by 6 million tons. The transition to climate-neutral production must be completed no later than 2045.
As GMK Center reported earlier, Germany's leading steel producer ThyssenKrupp Steel has completed the construction of a new modern rolling mill №2 at its Duisburg plant. The furnace capacity is about 300 slabs per day. The most important advantage of the new unit is the further improvement of the premium sheet's surface quality, which is mainly intended for the automotive industry.
---
---