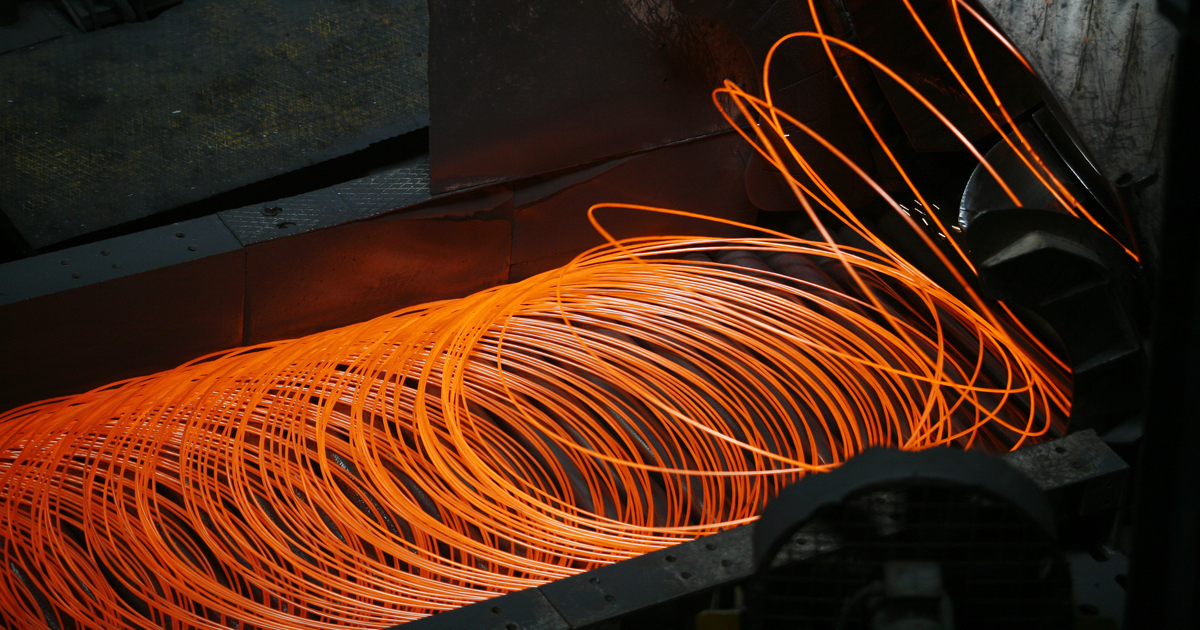 Wire rod production
Loads of steel mills have decreased due to falling global demand for steel and rising electricity costs
The utilization rate of Turkiye's steel capacity fell to 50% at the end of December 2022. This was stated by the CEO of the Turkish Steel Producers Association (TCUD) Veysel Yayan, reports SteelOrbis.
The overall utilization of the country's industrial capacities, including steel, copper and aluminum, fell below 70%. Mainly, the reduction in the level of usage occurred due to the expected recession in the European Union and the high cost of electricity.
Against this background, industry representatives appealed to the Turkish government to take measures to combat high electricity costs and maintain the competitiveness of exporters.
According to the CEO of TCUD, the decrease in the level of utilization of steelmaking capacities is caused by the decrease in global demand for steel and the sharp increase in the cost of energy resources.
"The competitiveness of the Turkish steel industry cannot be restored due to the current prices of natural gas and electricity. Energy prices in competing countries have fallen with government support, while Turkish producers have not received the desired support. Prices for energy resources should be reviewed in parallel with world prices," Veysel Yayan noted.
According to preliminary data from the Central Bank of Turkiye, capacity utilization in the Turkish steel industry decreased to 75.3% in November 2022, and to 75.1% in December.
As GMK Center reported earlier, in November 2022, steel enterprises of Turkiye reduced steel production by 22.4% compared to October 2022 – to 2.26 million tons. In January-November 2022, steel companies produced 32.47 million tons of steel, which is 12.3% less y/y.
Since September 2022, Turkiye raised prices for electricity and gas for the industry by 50%. The regulatory agency linked the rise in electricity prices to the rise in energy prices, especially under the influence of the war in Ukraine.
According to Veysel Yayan, CEO of the Turkish Steel Producers Association (TCUD), the share of energy costs in Turkish steel sector has increased to 28-30% of the total costs in steel production against the background of the increase in the cost of gas and electricity.
TCUD Association expect reduction of steel production in Turkiye this year by 10%, and the country's factories are considering the possibility of stopping production due to high energy costs.
Turkiye is the seventh largest steel producer in the world. In 2021, Turkish steel plants increased steel production by 12.7% compared to 2020, to 40 million tons. This is a record result.
---
---