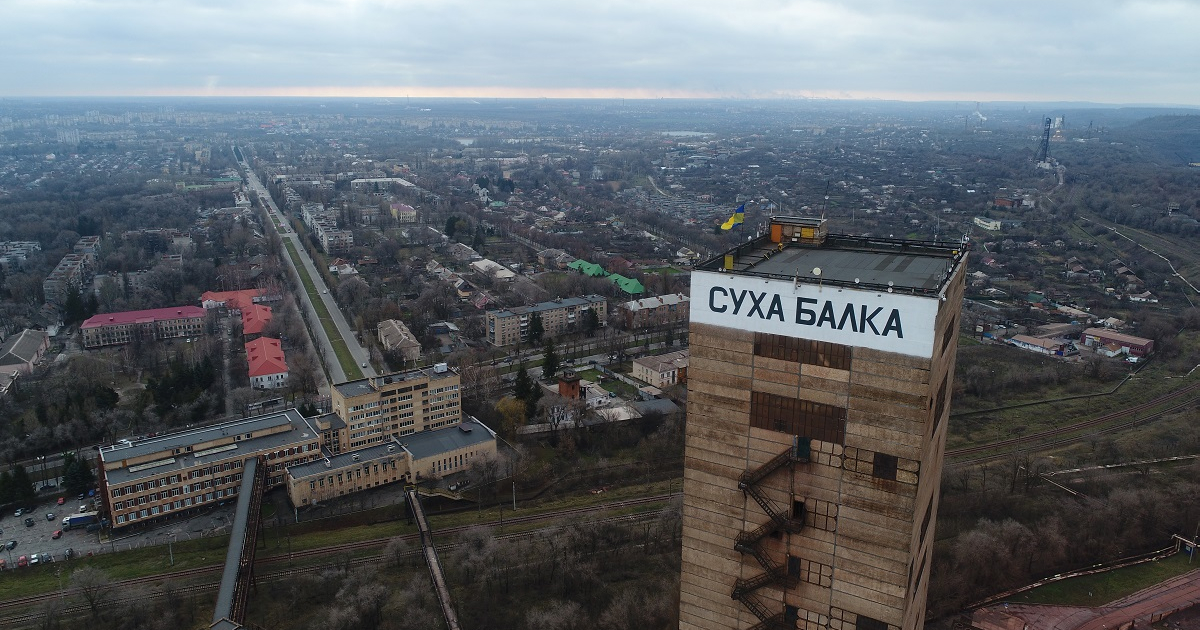 Sukha Balka
Work on the horizon was halted by the Russian invasion and a shortage of skilled workers
In April 2023, Sukha Balka mine, which is part of the DCH Group, resumed tunneling operations with the involvement of self-propelled equipment in the technological process at the 1,500 m horizon of the Yuvileyna mine. This is stated in the corporate newspaper.
"In the confrontation with the aggressor, about 500 miners of the enterprise are now holding their line. The lack of qualified workers had a negative impact on the organization of technological processes of iron ore extraction, which led to the suspension of the implementation of certain production tasks," the message says.
According to the chief engineer of the mine Igor Piltek, it took a lot of effort to resume work in the main shaft of the Yuvileyna mine.
The miners will use modern mining equipment – a loading and delivery machine and a drilling rig – to drill the workings of the 1,500 m horizon.
"The use of self-propelled machinery at this production site will reduce costs for the preparation and commissioning of production units on the horizon. Currently, the work on establishing communications is ongoing," the press service notes.
In addition, in April 2023, new production facilities with reserves of 43 thousand tons of iron ore mass were prepared for operation at the mine. The iron content in the massif is 58.47%, and the development of the deposit will take 3 months.
"The block is small, the percentage of iron is high, the deposit is blind. Therefore, the raw materials will remain with the declared quality parameters," Igor Piltek commented.
Another new block 26-30 in the same deposit (Gnizdo) is also prepared for development. Its reserves amount to 31.5 thousand tons with an iron content of 56.42%.
As GMK Center reported earlier, at the beginning of April 2023, Sukha Balka purchased two loading and delivery vehicles and two DERUI brand loaders. The equipment is planned to be used in the technological process at the new production facilities of the mine.
In 2022, Sukha Balka put into operation about 10 new blocks with a total capacity of 800,000 tons of ore raw materials.
At the beginning of February 2023, the Sukha Balka mine, which is part of the DCH group, commissioned new production facilities at the Yuvileyna mine. The new block 28-30+10 is located at the horizon of 1,420 m. This is the «Gnizdo 1-2» deposit of the lying pack of the horizon's first sub-floor with a raw material reserve of 125.6 thousand tons. The iron content is 60.6%. In March, the mine began to operate another block, the capacity of which reaches 130 thousand tons.
The Sukha Balka mine specializes in underground iron ore mining with a capacity of about 3.1 million tons per year. The mining includes the mines Frunze and the Yuvileyna.
---
---