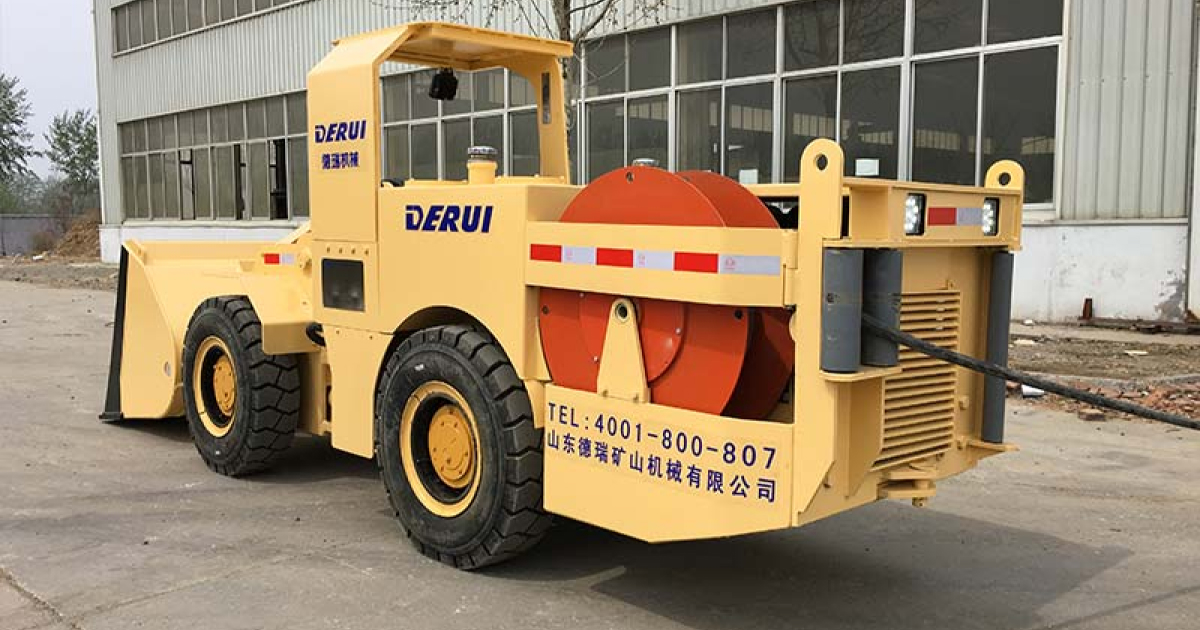 Loading and delivery machine
The machines will be used at the new production facilities of the mine and in the Yuvileyna mine
The Sukha Balka mine, which is part of the DCH group, purchased two loading and delivery vehicles and two DERUI brand loaders. This is stated in the corporate newspaper, published on the Telegram channel of the mine.
Two loading and delivery machines with a bucket volume of 1 cubic meters are currently located on the industrial site of the Yuvileyna mine. In the future, the machines will be used in the technological process at the new production facilities of the mine.
Two more loaders with smaller dimensions (a bucket of 0.6 cubic meters) are already preparing to descend to the mining horizons of the mine. It is planned to involve them in paving works. Among the DERUI models, this is the smallest loader, which is designed for narrow passages of mine workings.
Underground loaders are equipped with buckets with a full hydraulic system. Machine engines have air cooling, a turbo heater and a self-diagnosis module. Such equipment guarantees the stable operation of the machine.
"DERUI loaders are able to perform many functions that allow to increase production efficiency while minimizing mining costs. Thanks to the reduced working width, the machine is able to increase productivity by up to 36%," said the chief engineer of the mine Ihor Piltek.
The technological equipment of Sukha Balka is updated according to the current investment program. This year, this is the first batch of new vehicles.
As GMK Center reported earlier, in 2022, Sukha Balka put into operation about 10 new blocks with a total capacity of 800,000 tons of ore raw materials.
At the beginning of February 2023, the Sukha Balka mine, which is part of the DCH group, commissioned new production facilities at the Yuvileyna mine. The new block 28-30+10 is located at the horizon of 1,420 m. This is the «Gnizdo 1-2» deposit of the lying pack of the horizon's first sub-floor with a raw material reserve of 125.6 thousand tons. The iron content is 60.6%. In March, the mine began to operate another block, the capacity of which reaches 130 thousand tons.
The Sukha Balka mine specializes in underground iron ore mining with a capacity of about 3.1 million tons per year. The mining includes the mines Frunze and the Yuvileyna.
---
---