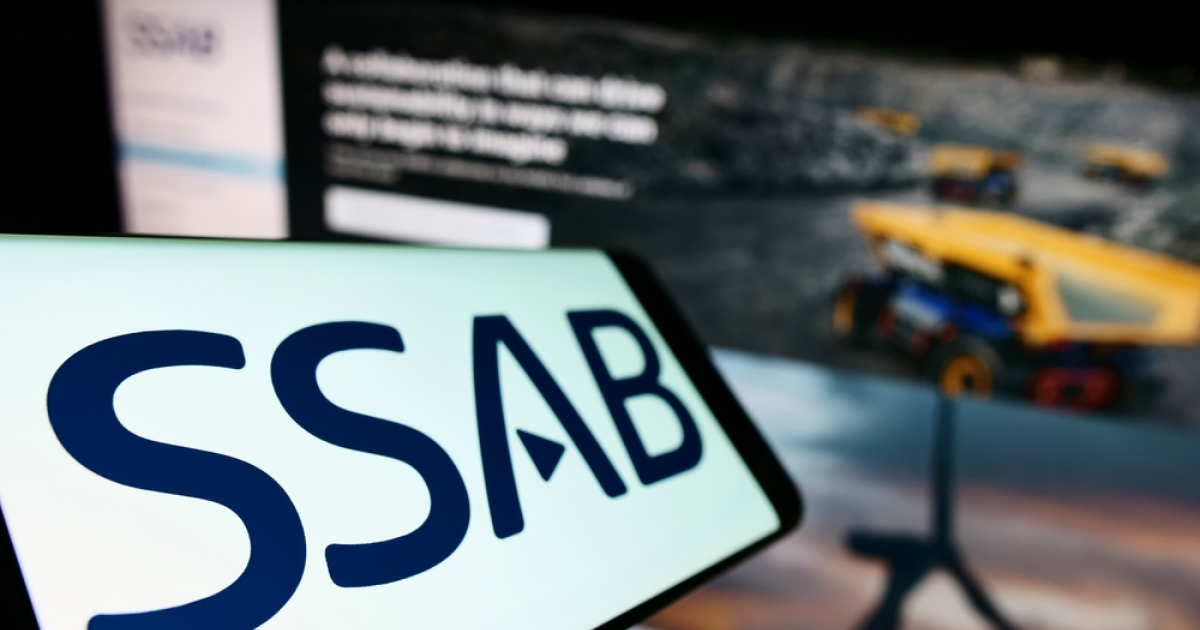 SSAB
The company plans to increase profits thanks to the green transition and premium products
Swedish steelmaker SSAB plans to increase its annual profit by at least 10 billion Swedish kroner ($968 million) from 2030 thanks to a green transition. This is stated in the message on the company's website.
In 2022, SSAB announced that it would accelerate the transition to fossil-fuel-free steel production by around 2030, investing heavily to almost completely eliminate carbon emissions. However, this process will depend on access to a large amount of clean electricity. The plan primarily involves the construction of two modern, highly efficient mini-factories in Sweden and Finland.
President and CEO of SSAB Martin Lindqvist noted that the company is currently ramping up its ambitions, including the launch of the new SSAB Zero steel with zero CO2 emissions and produced using energy without fossil fuels. This is the first production steel of this type, which will be available during the second quarter of 2023.
"We are updating our financial targets and can now build further to reach industry-leading profitability. The focus in the coming years is on our investment program, which will result in an improved cost position and the possibility to drive our carbon dioxide emissions down to almost zero," Lindqvist noted.
The annual increase in income will be due to a reduction in costs of SEK 5 billion ($484 million). The rest will be facilitated by higher volumes and supply of premium products compared to the company's current domain technology system.
SSAB will also continue to develop in the production of high-strength steels. In 2030, SSAB Special Steels plans to supply 2.2 million tons of high-strength steel – in 2022 the volume of supplies amounted to 1.4 million tons. SSAB Europe plans to supply 1.2 million tons of premium class products and 1.4 million tons of Automotive AHSS products in 2030 compared to 0.8 million and 0.5 million tons in 2022, respectively. At the same time, the supply of standard products will decrease.
As GMK Center reported earlier, Outokumpu and the leading Scandinavian clean energy company Fortum signed a memorandum on a mutual understanding to study the decarbonization of steel production using a new nuclear technology – Small Modular Reactors (SMR).
As reported by GMK Center, Voestalpine plans to invest €1.5 billion in capacity decarbonization. The company intends to allocate funds for the construction of two electric arc furnaces at the plants in Linz and Donavitsa by 2027.
---
---