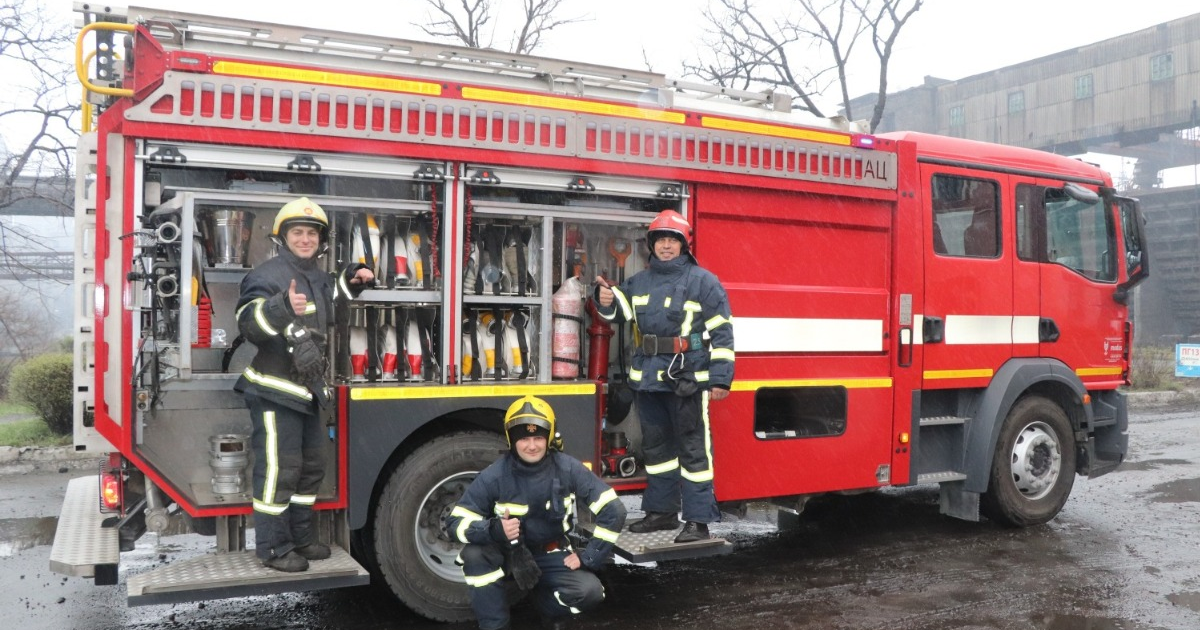 Fire truck
The car is equipped with the necessary rescue equipment
Metinvest Group handed over a modern specialized vehicle to the rescuers of the 45th state fire and rescue unit of Kamianske (SFRU). This is stated in Metinvest.Media's message.
The car is equipped with breathing apparatus, hydraulic and pneumatic devices, a motor pump, a generator and other rescue equipment. The capacity of the tank installed on it is 4.5 tons of water and 450 liters of foaming agent. The discharge of a jet with a productivity of 60 liters per second allows to quickly localize and extinguish any ignition.
"The new equipment will help fight fires in the city quickly and efficiently," the report says.
As Maxim Kabak, deputy chief of the 45th SFRU, noted, the car that the rescuers received is the newest model of the world class. Its emergency and rescue equipment is more modern and efficient than the equipment with which firefighters have worked so far.
"The machine of a wide range of action will be able to fulfill its mission with high quality both when extinguishing fires and during the duty of our operational teams in the places of fire works at the combine. I believe that this is a significant contribution to the security of the entire city, especially in the conditions of martial law in the country," he said.
In 2022, the same specialized vehicle was handed over to rescuers of the 35th SFRU – this fire and rescue unit ensures fire and man-made safety of the enterprise's steel divisions.
As GMK Center reported earlier, Metinvest handed over modern military equipment for the detection and destruction of enemy drones with a total cost of 1 million hryvnias to the military personnel defending Avdiivka and Bakhmut. The defenders were provided with a hardware complex of blocking drone control channels ANTIDRON G-6 with a detection range of up to 3000 m.
Also, steel trading company Metinvest-SMC provided the necessary rolled steel for the production of 10 Buggies vehicles for the needs of the Armed Forces of Ukraine (AFU). The company received a request for help with components for the production of Buggy from representatives of OС South.
---
---