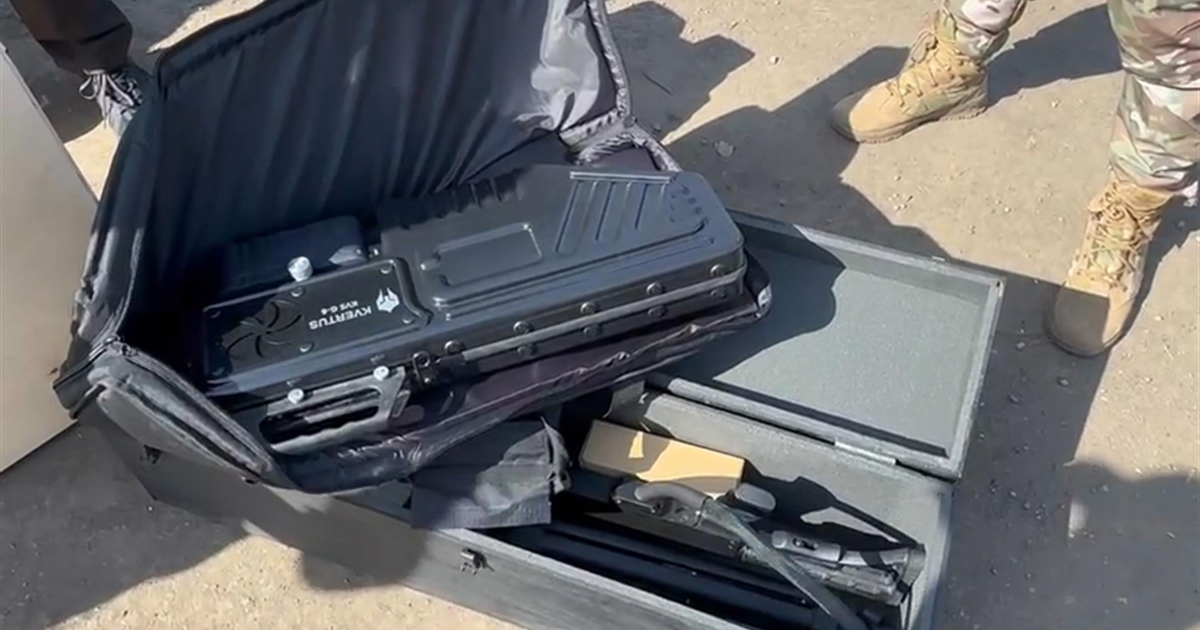 Anti-drone system
The cost of the two anti-drone systems handed over to defenders in the Avdiivks direction is UAH 1 million
Metinvest Group handed over modern military equipment for the detection and destruction of enemy drones with a total cost of UAH 1 million to the military personnel who stand in defense of Avdiivka and Bakhmut. This is stated in the Metinvest.Media's press release.
The defenders were provided with a hardware complex of blocking drone control channels ANTIDRON G-6 with a detection range of up to 3000 m. This equipment allows to effectively fight drones by suppressing drone control channels and their navigation. As a result, drones lose their signal and will be forced to land.
This model of anti-drone protection was developed in Ukraine for the needs of the Ukrainian army in 2015. Currently, the equipment is used by the border service, law enforcement agencies to protect strategic facilities of the military-industrial complex and front-line troops.
Also, as part of the Steel Front military initiative, the defenders received a portable 5-channel Piranha-Tech jammer.
This is a backpack with radio electronics installed in it, designed to jam the signals of enemy drones in the range from 428 MHz to 5800 MHz. Its advantages are the detection of enemy drones at a distance of up to 5,000 m. Three anti-drone guns and the detector included in the kit create a line of control 8,000 m long and 2 km deep.
"The anti-drone guns allow us to disable any of these missions through sustained exposure to the aircraft. The operator points the anti-drone at the quadcopter and interrupts the signal of the copter with the satellite. As a result, the person controlling the quadcopter loses contact with his bird – in fact, loses control over it and the picture from the drone's camera. A disorientated enemy copter makes an emergency landing and fails the mission, no matter what it is," commented the commander of the air defense unit of one of the Armed Forces brigades.
As GMK Center reported earlier, from February 24, 2022, the company directed over UAH 3.1 billion to help the country, more than UAH 1.6 billion of which are for the needs of the army through Rinat Akhmetov's Steel Front military initiative. During the year of the war, Metinvest became one of the largest private donors of the Ukrainian army.
So far, the company has handed over 150,000 body armors, 25,000 hard hats and helmets, and 123 mobile shelters to the front. The total number of drones provided to the defenders reached 1.2 thousand units. Also, more than 320 cars, including ambulances, 273 generators and EcoFlow, and 1.7 thousand thermal imagers went to the front.
---
---