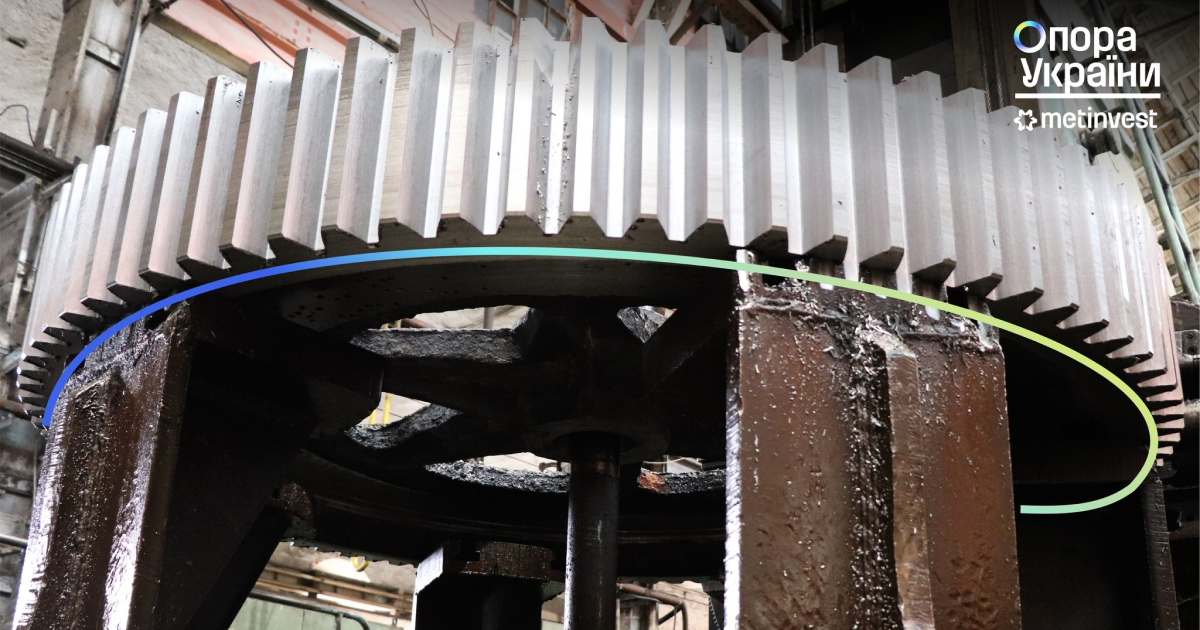 Specialists of the repair and mechanical workshop independently produced parts for the overhaul of the crane in the converter workshop of the plant
Kametstal Iron and Steel Works for the first time produced large-sized gear wheels of the mixer crane's drum, which will be used for major repairs of special equipment in the converter shop of the enterprise. This is stated in the press release on the company's Facebook page.
As part of the overhaul of the mixer crane's drum of the main lift, which is carried out in the converter shop of the combine, the specialists of the repair and mechanical shop produced the necessary parts on their own. The crane is used to lift the pig iron ladle during its transportation to the mixer.
Large-sized gears have a diameter of 2 m and a weight of more than 2 thousand kg. Two such parts were made.
First, the necessary steel billet was cast and formed in the foundry department. Wheel height adjustment and tooth cutting in accordance with the dimensions of the drawing were carried out by the machine tools of the mechanical processing department.
"Mastering new types of parts for efficient repair of the main equipment is a strategic point of support," the message says.
The next stage of the overhaul of the mixer tap in the converter workshop will be the installation of gears on the tap drum. It is also planned to change the diaphragm of the drum.
"Quality restored equipment will allow the crane equipment to work stably and safely and will increase its maintenance period," the plant summarizes.
As GMK Center reported earlier, from the beginning of 2022, Kametstal has shipped more than 3,000 tons of grinding balls to European customers. The enterprise operates two ball rolling mills, which produce balls of different diameters, according to customer requests.
In addition, at the beginning of November 2022, Kametstal sent to the customer in Poland 19,000 tons of blast furnace granulated slag. More than 285 railcars have already reached their destination.
Also, since the beginning of the year, Kametstal Iron and Steel Works has shipped 16,000 cubic meters of neon-helium mixture to the domestic market of Ukraine, while 6,500 cubic meters were sold in 2021. The plant also shipped the first batch of high-grade liquid argon to a third-party consumer in the amount of 19.5 tons.
---
---