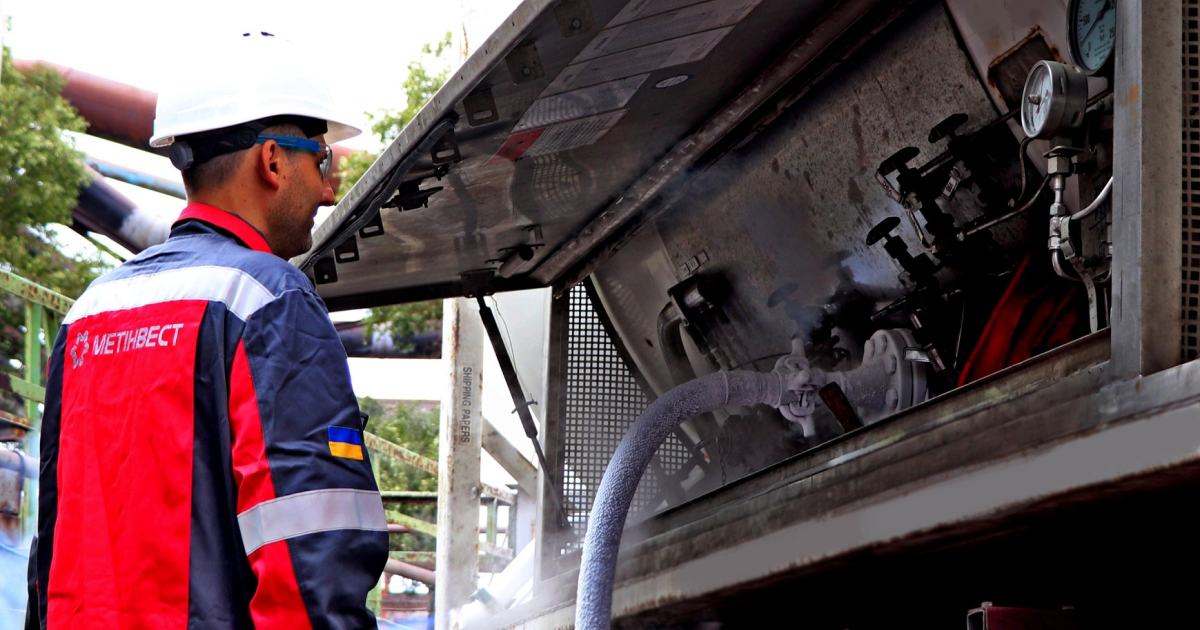 (c) facebook.com/kametstal/
The plant reduced gas consumption in production, which made it possible to accumulate and ship it to the country's market
Kametstal Iron and Steel Works shipped the first batch of high-grade liquid argon to a third-party consumer in the amount of 19.5 tons. The company's press service reports about it on the Facebook page.
Kametstal produces argon in the oxygen converter shop at the air distribution unit. Gas is used by the plant for its own needs – in the technological processes of steelmaking.
The specialists of the oxygen converter shop developed and implemented an energy-efficient project to reduce losses during the production and transportation of argon. This made it possible to reduce gas losses by 4%, thanks to which the plant can additionally accumulate 20 tons of liquid argon every month.
"Due to the reduction of argon losses, the oxygen converter shop fully meets the company's internal demand for this gas, and Kametstal will be able to ship the accumulated liquid argon to the country's market," the report says.
As GMK Center reported earlier, Kametstal changed the algorithm of accumulation levers in the mine's sampling device on the rolling mill. Due to this, the plant has already saved 2.3 million hryvnias.
Before, the plant has installed a frequency converter of the gas blowing machine in the workshop for capturing chemical products of coking. The new device will make it possible to significantly save electricity during the transportation of coke gas to the consumer shops of the enterprise.
---
---