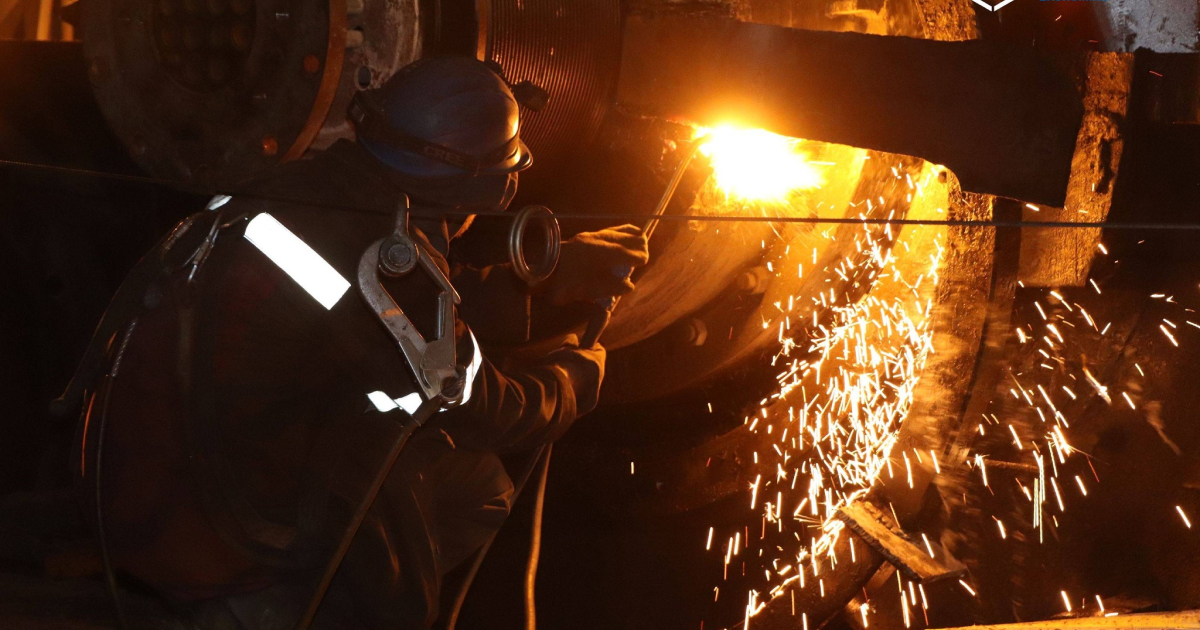 (c) facebook.com/kametstal
Currently, the dismantling of the old equipment, which service life has expired, is in progress
Kametstal Iron and steel Works has begun major repairs of the workshop's converter №2. This is stated in the company's press release on the Facebook page.
"Timely repaired equipment is a guarantee of its reliable operation, which means ensuring a stable production process. In accordance with the approved schedule of major repairs, the repair of converter №2, which is the main unit in the production of continuous cast billets, has started in the Kametstal's converter workshop," the message says.
During the overhaul, specialists will replace the main bearing of the converter, which is one of the largest mechanical components of the unit. Thanks to it, the converter is kept on the weight while tilting during its operation.
The support bearing is operated under conditions of high dynamic loads, as a result of which damage is formed in the elements of its design. Because of this, malfunctions in the unit's operation during the rotation of the converter and subsequent violations of the technological process of steel production may occur.
Currently, the dismantling of the old equipment, which service life has expired, is in progress. The repairmen will install a new bearing weighing 5 tons and almost 2 m in diameter. Also, during the works, relining of the converter will be performed.
As GMK Center reported earlier, Kametstal has started the overhaul of the technical water cooling tower's fifth section in the workshop for capturing chemical products of coking.
Before, the plant has installed a frequency converter of the gas blowing machine in the workshop for capturing chemical products of coking. The new device will make it possible to significantly save electricity during the transportation of coke gas to the consumer shops of the enterprise.
---
---