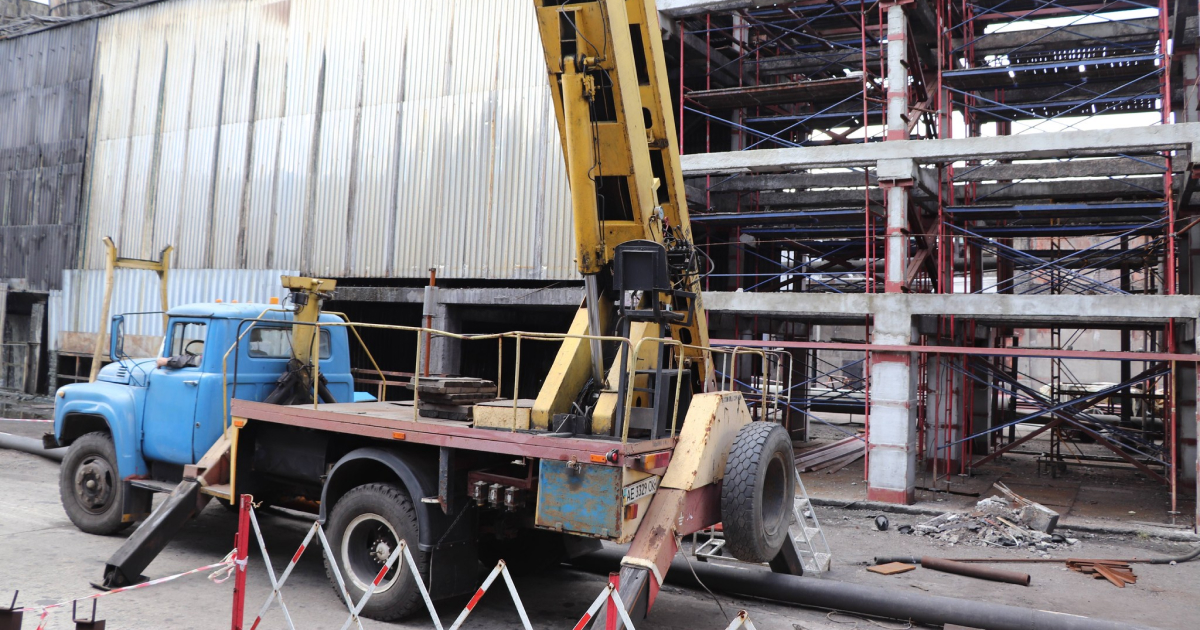 (c) facebook.com/kametstal/
The work is carried out in the shop for capturing the chemical products of coking
Kametstal Iron and Steel Works has started the overhaul of the technical water cooling tower's fifth section in the workshop for capturing chemical products of coking. This is stated in the company's press release on the Facebook page.
The circulating water supply system is one of the most important technological units of coke production. Without the stable operation of this unit, the functioning of the coke shop is impossible.
In the process of coke production, coke gas is formed, which is used for further cleaning and heating of coke ovens and the needs of metallurgical production. The cooling tower of the circulating compartment plays the role of a coke gas' cooler. Its main purpose is to transport large volumes of technical water to the primary gas coolers, where coke gas is cooled.
After the water has absorbed the heat from the gases, it returns to the cooling tower, where it falls down from the upper part, being cooled by a directed air flow. It is then supplied by pumps for recirculation of coke gas cooling.
"Even during capital repairs, part of the cooling tower's sections must work continuously. In conditions of high humidity, the risk of equipment corrosion and wear seriously increases. Therefore, it is important to always maintain the equipment in good condition," the plant reports.
During the capital repair of the 5th section of the cooling tower, the replacement of the upper plate on which the diffuser is installed, the replacement of the irrigation and water collection system, body cladding, connections, support structures, restoration of the reinforced concrete frame and the frame with the fan are provided.
As GMK Center reported earlier, Kametstal changed the algorithm of accumulation levers in the mine's sampling device on the rolling mill. Due to this, the plant has already saved 2.3 million hryvnias.
Before, the plant has installed a frequency converter of the gas blowing machine in the workshop for capturing chemical products of coking. The new device will make it possible to significantly save electricity during the transportation of coke gas to the consumer shops of the enterprise.
---
---