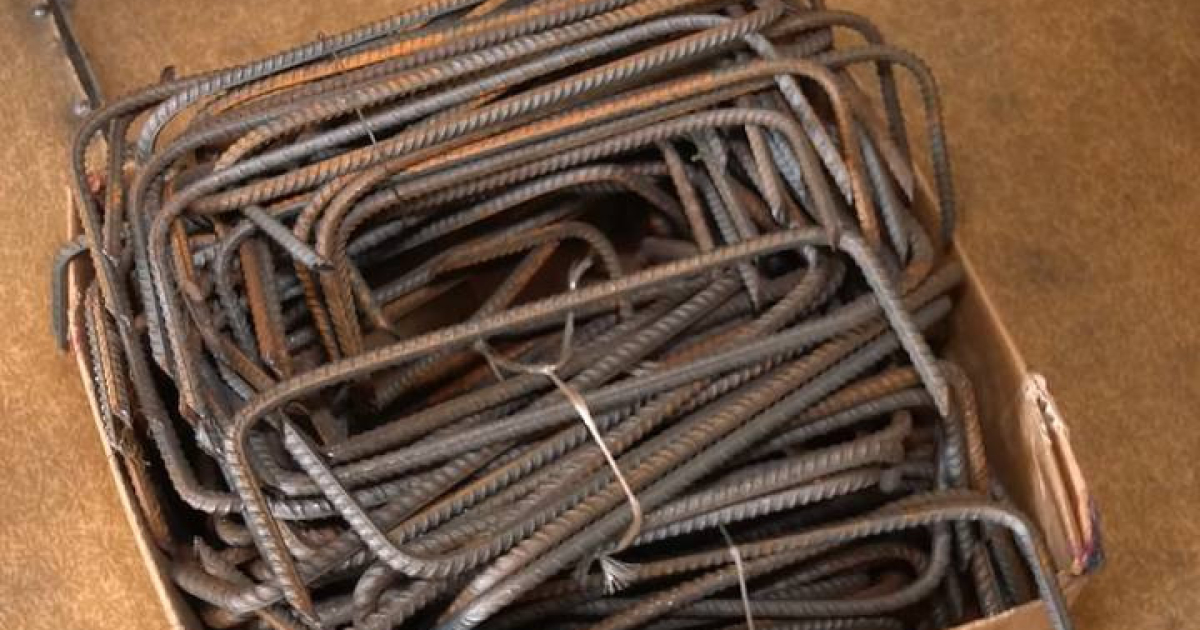 Rebar clamps
Construction staples are intended for the construction of dugouts on the front line
Since the beginning of the full-scale Russian war against Ukraine, Kametstal Iron and Steel Works has produced more than 20,000 staples for the construction of military dugouts on the front lines. This is stated in plant's press release on the Facebook page.
"Someone did not believe until the last that the offensive of the Russian Federation would happen, some intuitively sensed trouble and slept restlessly the night before the disaster. But on the morning of February 24, we all woke up to new realities of life with war. However, they did not despair, did not break down and did not give up," the message reads.
Already from the beginning of March 2022, the team of the blacksmith department of the repair and mechanical shop began working on the approach of victory. The plant's specialists set up and adjusted the production of staples for the construction of military dugouts in the shortest possible time.
"The work of our team is not easy, extremely responsible, requires a lot of time and effort. However, each of us is inspired by the desire to help defenders stand on the front lines. That is why we are making every effort to ensure that the shelters built with our staples are able to save the lives of soldiers. We believe in a bright future for Ukraine and continue to fulfill our mission. We forge staples – we forge Victory!", noted Oleg Alifanov, the foreman for production preparation of the forging department.
As GMK Center reported earlier, Kametstal in 2022 increased steel production by 68% compared to 2021 – up to 1.56 million tons. Iron smelting at the plant increased by 75% compared to 2021 – up to 1.48 million tons.
For the past year, the company transferred to the budgets of all levels of Ukraine over UAH 1.598 billion in taxes and fees.
Also, during the 10 months of the war, Metinvest allocated more than UAH 2.8 billion to strengthen the country's defense capabilities, support employees and civilians. The company is one of the largest suppliers of ammunition for the army among private Ukrainian businesses.
---
---