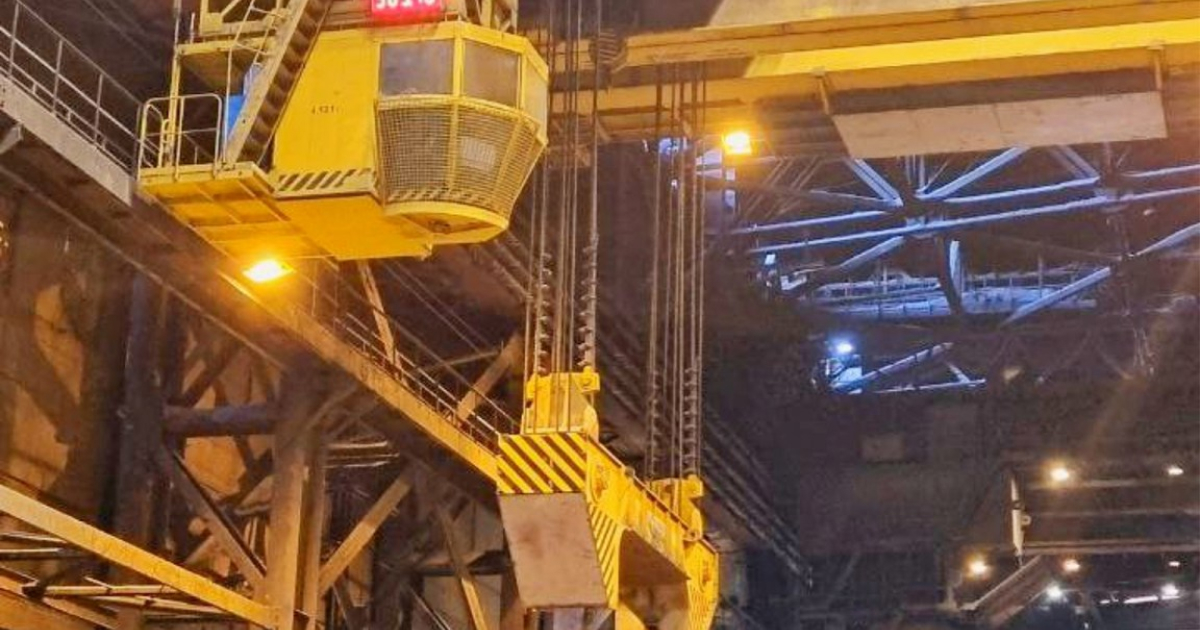 After several months of the multi-ton structure's installation, the crane successfully passed the running tests
Kametstal Iron and Steel Works has successfully completed running tests of a new foundry crane in the converter shop. The unit is produced at the Novokramatorsky Mashinobudivny Zavod (NKMZ). The company's press service reports about it on the Facebook page.
"Despite the war, our Steel Front is confidently holding on. A production renewal program is underway at Kametstal. Foundry crane №12 was tested in the converter workshop. The assembly work of the new multi-ton structure lasted for several months," the message says.
The tests were carried out under the supervision of experts and a representative of NKMZ. First, the new crane was subjected to static tests – lifting and fixing a load weighing 400 tons. After that, dynamic tests were carried out with the movement of the load.
At the stage of start-up and adjustment works, the shop staff was trained in the operation, maintenance and repair of this crane.
Foundry crane №12 is designed for pouring hot pig iron into the converter. It will also fill scrap metal into the converter and move cargo. The unit has modern energy-efficient equipment, which will allow to reduce electricity consumption, maintenance costs, as well as to improve the working conditions of the staff.
"Such a crane is the most convenient and easy to operate for a driver. In addition, the cabin has a wide panoramic view and a window made of armored glass, which guarantees increased work safety. Also, the workplace is equipped with a winter-summer air conditioner, which will maintain a comfortable temperature for the employee at any time of the year," the plant notes.
As GMK Center reported earlier, Kametstal for the first time cast the cone and ring of the backfill apparatus' bowl of the BF weighing 18 tons and 9 tons, respectively. The cast elements will be sent to the Zaporizhzhia Foundry and Mechanical Plant (ZFMP) for further processing and assembly of the backfill apparatus. After that, the structure will be installed on the blast furnace of the enterprise.
Before, the plant shipped the first batch of high-grade liquid argon to a third-party consumer in the amount of 19.5 tons. The plant reduced gas consumption in production, which made it possible to accumulate and ship it to the country's market.
---
---