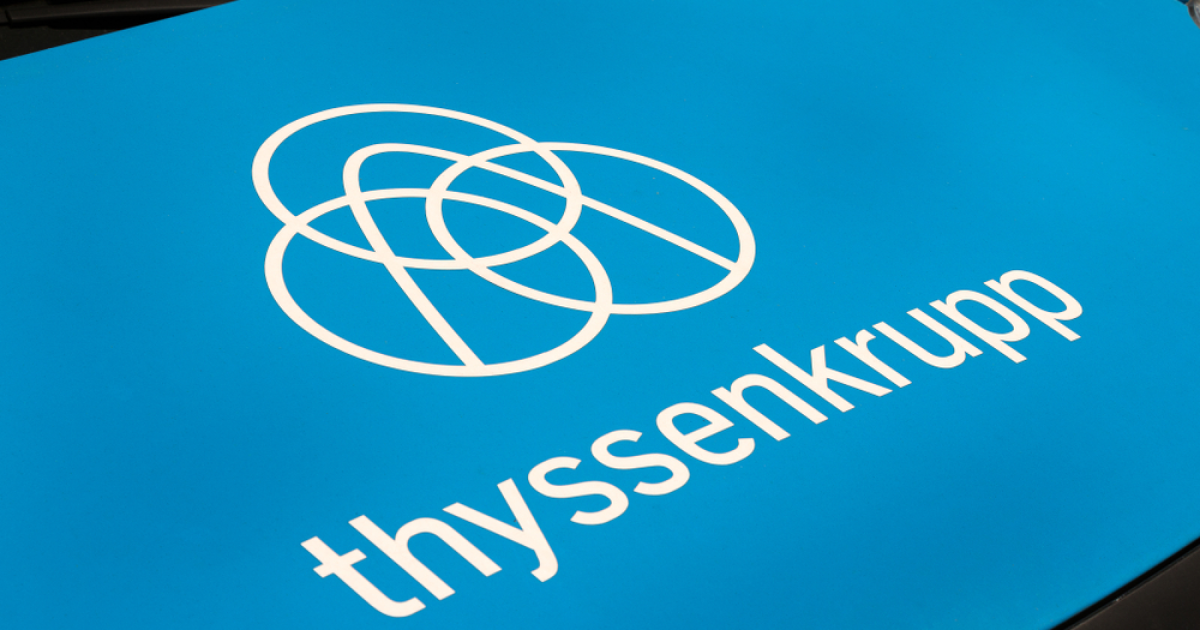 ThyssenKrupp
The approval of the financing, according to the source, may take place in the coming weeks
The European Commission (EC) is expected to approve a €2 billion German state subsidy to steelmaker ThyssenKrupp to build a green steel plant in Duisburg. Reuters informs about it with the reference to a source in the Ministry of Economy of the country.
Approval could come in the coming weeks, the source said, after an agreement was reached on how the project would meet state funding requirements. Thyssenkrupp declined to comment. The news comes ahead of protests planned by workers at the German company who fear subsidies for the project may be lower than expected.
In accordance with its climate strategy for the production of environmentally friendly steel, ThyssenKrupp plans to put into operation a plant for the production of direct reduction iron (DRI) with a capacity of 2.5 million tons per year. The start of production is planned for 2026. The company estimates the costs of implementing the project at €2 billion.
As GMK Center reported earlier, the German government plans to allocate for ThyssenKrupp about €2 billion for the construction of a plant in Duisburg. €700 million of this amount will be provided by the German state of North Rhine-Westphalia, where the company's headquarters are located. German Economy Minister Robert Habeck visited Essen and Duisburg to hold talks with ThyssenKrupp management and union representatives as the company fears Berlin will not support the steelmaker's decarbonisation.
As GMK Center reported earlier, in early March 2023, ThyssenKrupp announced that it selected SMS Group as the main engineering contractor for the transition to DRI technology at its steelworks site in Duisburg, Germany. Midrex is a familiar partner for SMS. For a new enterprise Midrex Flex technology is chosen, which provides the flexibility to work with different gas-to-hydrogen ratios, including 100 percent hydrogen.
---
---