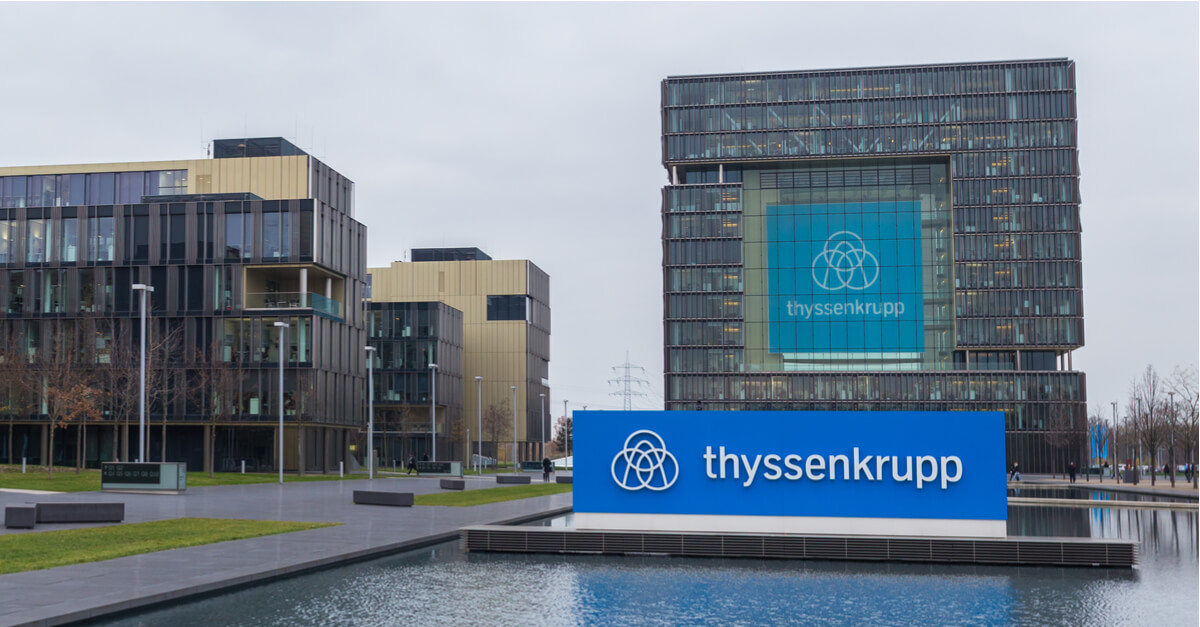 The company will direct funds to the construction of a plant for the production of ecologically clean steel in Duisburg
The German government plans to allocate about €2 billion to the domestic steel company Thyssenkrupp for the construction of a plant for the production of environmentally friendly steel in Duisburg. Reuters reports about it.
€700 million of the €2 billion will be provided by the German state of North Rhine-Westphalia, where Thyssenkrupp is headquartered.
«We are in close contact with the European Commission to improve support for one of Germany's major industrial companies. Currently, the priority is the development of the production of environmentally friendly steel, because in the future Germany and Europe will consume only such products,» said the spokesman of the ministry.
Germay's Minister of Economy Robert Habeck has already visited Essen and Duisburg to hold talks with Thyssenkrupp management and union representatives, as the company fears that Berlin will not support the steelmaker's decarbonisation.
CEO of Thyssenkrupp Miguel Lopez welcomed the public support from the authorities, but noted that the European Commission has still not approved the planned aid package, and the company needs to act quickly.
«We must not lose time in the decarbonization process,» he commented.
In accordance with its climate strategy for the production of environmentally friendly steel, Thyssenkrupp plans to put into operation a plant for the production of direct reduction iron (DRI) with a capacity of 2.5 million tons of steel per year. The start of production is planned for 2026. The company estimates the costs of implementing the project at €2 billion.
As GMK Center reported earlier, in early March 2023, ThyssenKrupp announced tha it selected SMS Group as the main engineering contractor for the transition to DRI technology at its steelworks site in Duisburg, Germany. Midrex is a familiar partner for SMS.
According to Midrex, еhe plant will initially operate on reformed natural gas, which contains 50% or more hydrogen at the inlet to the furnaceю. After that, the furnace will be switched to 100 percent hydrogen use. Furthermore, the direct reduction plant will be combined with advanced SMS group melting technology to significantly increase operating efficiency and reduce CO2 emissions by more than 3.5 million tons per year. Plant start-up is planned for end of 2026.
---
---