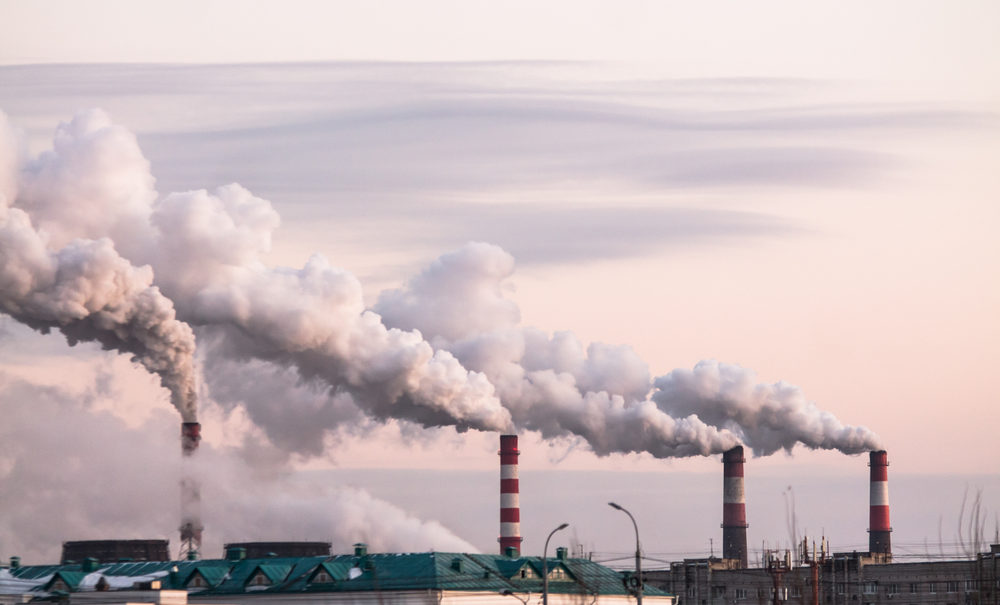 The company intends to reduce Scope 1 and Scope 2 emissions by 50% till 2030
Through the work to develop decarbonization pathway Ferrexpo updated and expanded carbon emissions reduction targets. Now the company aims at reducing its Scope 1 and 2 emissions footprint by 50% till 2030, while previous target included reduction by 30% over mentioned period.
Through greater understanding of Scope 3 emissions, Ferrexpo also set target for this category – 10% reduction by 2030 (in previous report Scope 3 target was not declared). In 2022 annual report, the company also confirmed its intention to achieve net zero emissions in Scope 1 + 2 by 2050 and to reduce Scope 3 emissions by 50% over this period. All targets are calculated on a per ton of production basis, so production output will not influence them. Baseline year is 2019.
"Our progress in decarbonization, which to date has seen us realize a 31% decrease in emissions since our baseline year, has begun well and we intend to maintain our positive momentum in reducing our emissions. We are excited by our stakeholders' desire to understand our decarbonization pathway, and we are looking into ways to collaborate together going forward," said Jim North, Chief Executive Officer of Ferrexpo.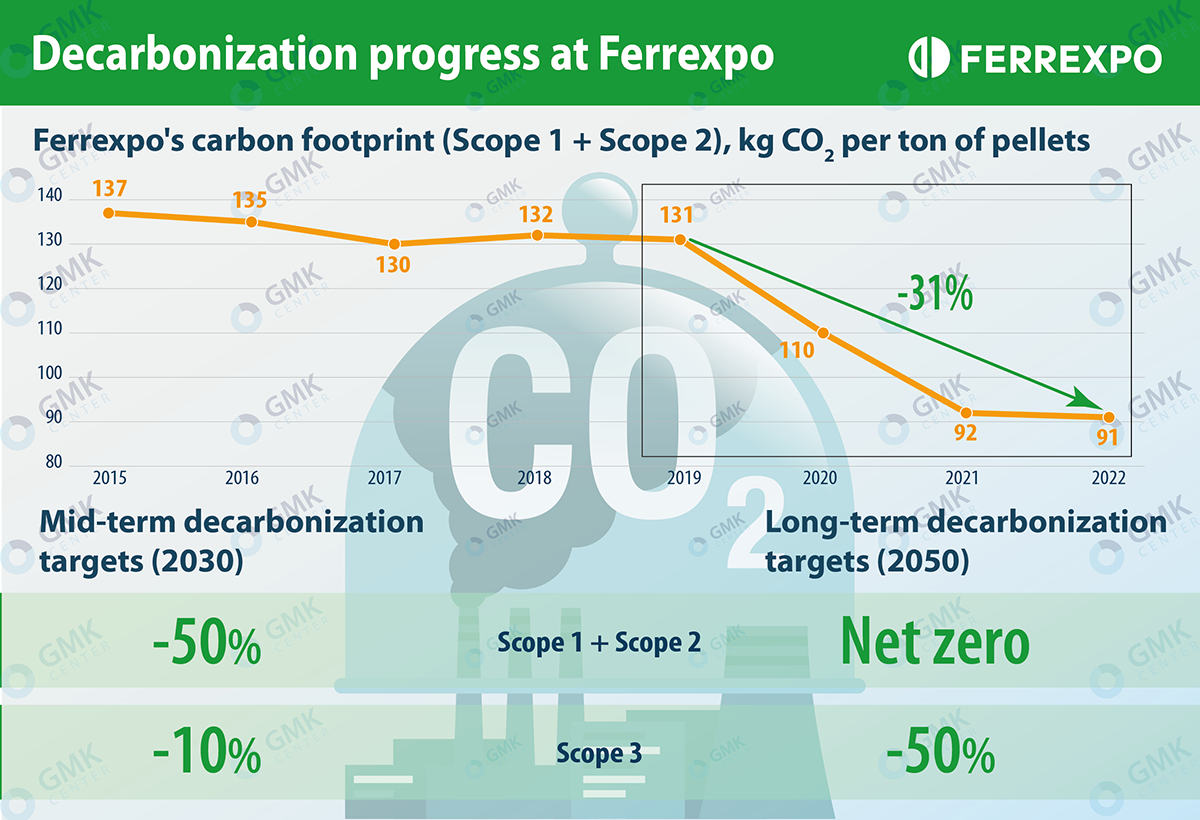 Ferrexpo's carbon footprint primarily relates to three key activities – diesel consumption in the Group's mining fleet (Scope 1), electricity consumption in the processing plant (Scope 2) and natural gas in the pelletizer (Scope 1). Collectively these three parts account for approximately 80-90% of the Group's Scope 1 and 2 footprint, and therefore these are the three main focus areas in the Group's efforts to decarbonize its production.
In December 2022 Ferrexpo published Climate Change Report, which revealed company's decarbonization pathway. According to it, Ferrexpo considers implementing a range of decarbonization technologies including battery and trolley-assist technologies in haul trucks, green hydrogen in pelletizer, construction of renewables power facilities. In 2021, the company built a solar power plant with a capacity of 5 MW, and increased purchases of green electricity by 50% y/y.
As GMK Center reported earlier, Ferrexpo plans to achieve up to 50% reduction in category 1 and 2 emissions per tonne (on
a combined basis) of produced iron ore products by 2030 compared to the base 2019 year. To date, the company has achieved a 31% reduction in carbon emissions compared to 2019.
---
---