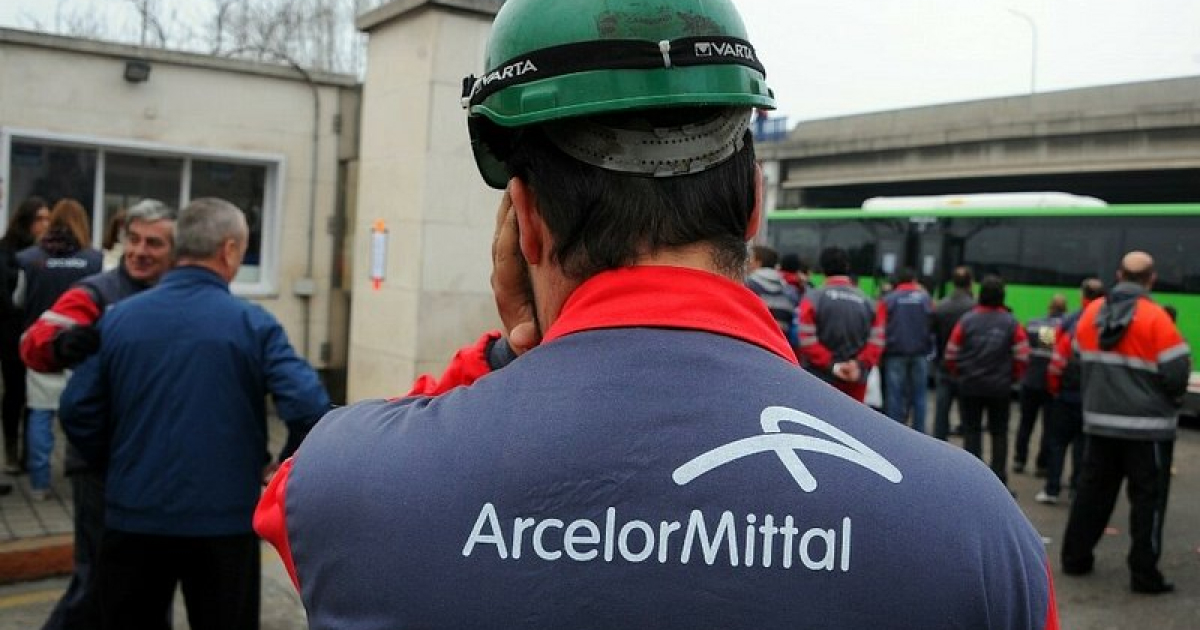 (с) today.rtl.lu
The plant has enough orders to continue its activities, the CEO of ArcelorMittal Luxembourg claims
ArcelorMittal Corporation, Europe's leading steel producer, has no plans to reduce or stop production at its Luxembourg plant. This was announced by the CEO of ArcelorMittal Luxembourg Roland Bastian in an interview for RTL.
Earlier, due to rising energy tariffs and low demand for steel, ArcelorMittal decided to temporarily stop production at five of its plants in France, Poland, Germany and Spain.
Instead, the company decided not to shut down the plant in Luxembourg, although it produces products mainly in EAFs.
"The Luxembourg business was still taking sufficient orders to continue its activity, and confirmed that for the moment, no prolonged closure is planned in the Grand Duchy. But the situation remains unpredictable and can change at any moment. We cannot afford to stop because of high energy prices, we must continue to produce and fulfil orders," commented Roland Bastian.
To reduce the negative impact of high electricity tariffs on production, a company in Luxembourg plans to stop the use of electric arc furnaces during periods when energy tariffs are highest – in the morning and in the evening.
"In this way, the Luxembourg plant will be able to reduce electricity costs and guarantee the continuity of their activities," added the CEO of ArcelorMittal Luxembourg.
As GMK Center reported earlier, European ArcelorMittal plants have recently experienced difficult times. Due to the high gas and electricity cost in Europe, the company is forced to reduce capacity or temporarily stop production. From the beginning of September 2022, about 7 million tons of annual capacities of the corporation have been stopped across Europe.
Today, ArcelorMittal Corporation has temporarily stopped two blast furnaces at the plant in Dunkirk. From October 2022, the furnaces in Bremen, Hamburg and Asturias will be also stopped. Also the company postponed the launch of the blast furnaces at the Acería Compacta de Bizkaia plant in Spain.
Low prices and weak demand for finished steel, combined with very high energy prices, have caused a wave of steel shutdowns in Europe. Following ArcelorMittal, US Steel Kosice, Dunaferr, Liberty Ostrava, Ferroatlántica, Ferriere Nord and other have decided to reduce or stop capacity.
---
---