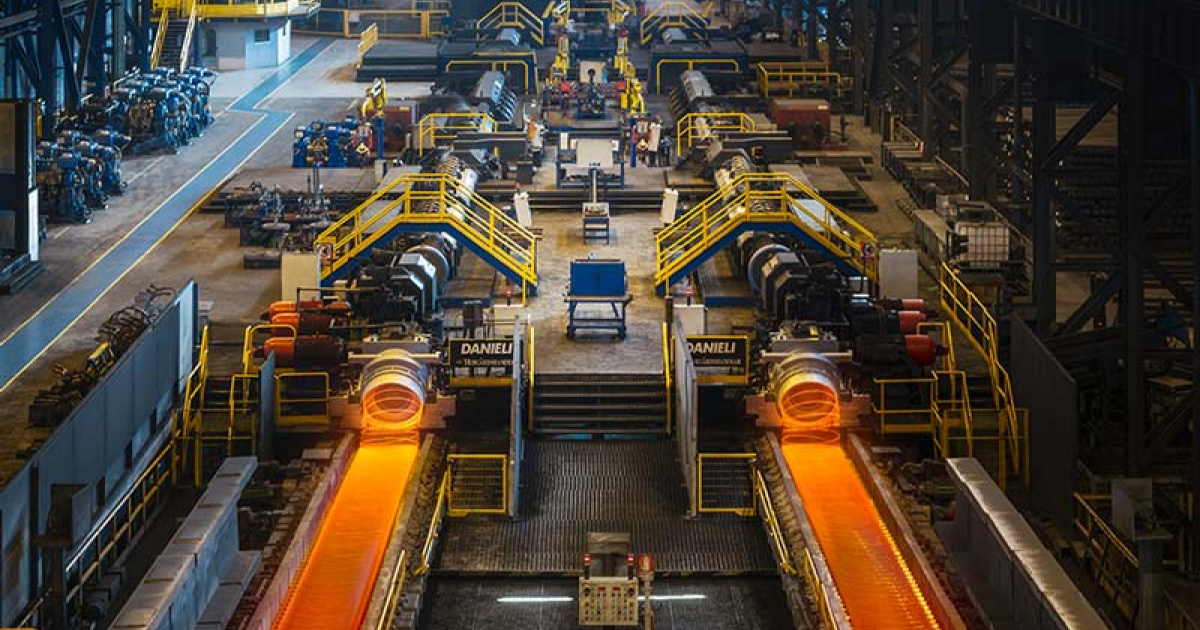 (c) pittini.it
The company made this decision due to high electricity costs
The Italian producer of long products Ferriere Nord Pittini is suspending work at the Osoppo plant due to high electricity costs. Eurometal reports about it with the reference to S&P Global.
The company suspend work for 751 workers at the plant from August 29, 2022 to October 2.
Energy prices in Italy continue to rise. One-year futures on the EEX exchange as of August 29 were at €525 MWh, 44% higher than at the beginning of the month.
According to the company's representative, wages will be paid to workers regardless of the reduction in employment. At the same time, some workers will keep the plant's units in working condition.
An EAF with a capacity of 2.2 million tons was installed at the Ferriere Nord plant in Osoppo in September 2019. The unit has a larger diameter to reduce energy consumption and improve efficiency of the smelting cycle.
Earlier, GMK Center reported, that Italian long steel producers may leave capacity idle after summer shutdowns for repairs due to rising energy costs and low finished products prices.
According to energy service company Gestore dei Mercati Energetici, electricity prices in the country in July 2022 were around €400 MWh, while in June – €271 MWh. At the same time, in July 2021, the cost of electricity was €103 MWh. However, during the past week, average electricity prices in Italy exceeded €700 MWh.
Against the backdrop of rising costs, some companies plan to raise product prices despite low demand. Last week, ArcelorMittal increased the price quotation for long steel by €100/t. The company also insists on increasing the price of flat steel products for deliveries in October-November by €50-100/t – up to €800-850/t.
---
---