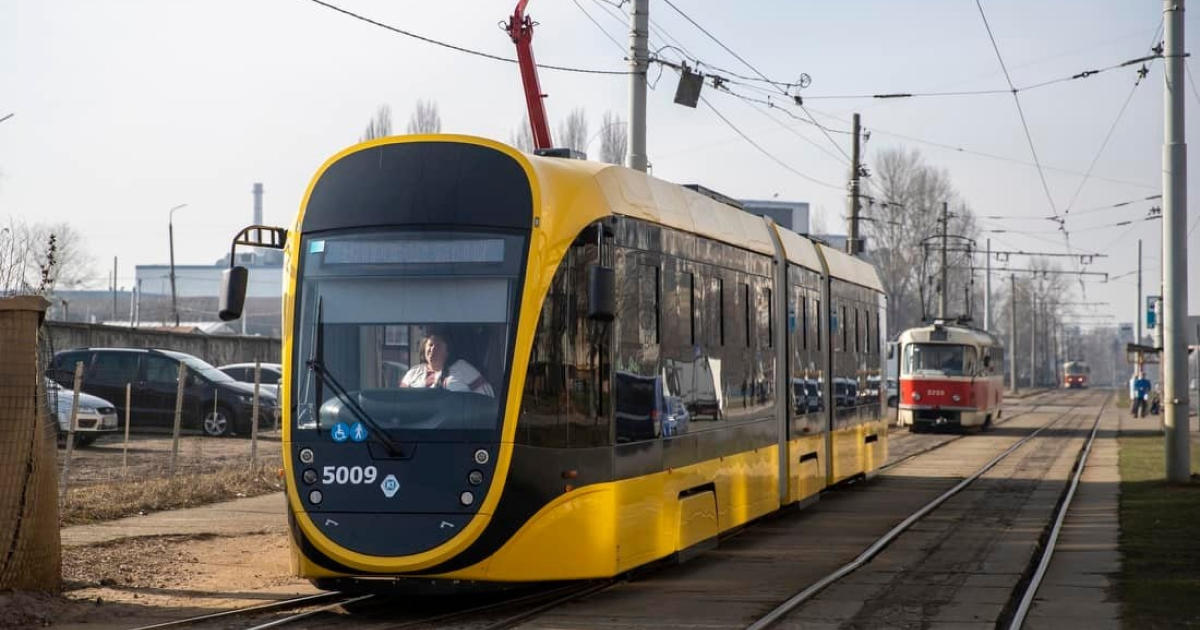 Trams made of Azovstal steel
For the construction of trams, Tatra-Yug used 115 tons of Mariupol rolled steel, which was shipped before the full-scale invasion
8 new trams produced by the Tatra-Yug company from the steel of the Mariupol steel plant Azovstal began to run in Kyiv. This is stated in the Metinvest.Media's press release.
Rolled steel for the construction of transport in the amount of 115 tons was delivered to the customer from Azovstal even before the full-scale invasion of the Russian Federation. Ready trams have entered the line just now. Transport will run in the capital between Troeshchyna and Darnytsia.
"The case of the Mariupol steelmakers of Metinvest will delight Ukrainians for a long time, because the steel produced before the war was purchased by large companies. Therefore, objects made of steel of Ilyich Iron and Steel Works and Azovstal will appear for some time. Now in Kyiv, eight brand new trams of route №33, connecting Troeshchyna and Darnytsia, are taking care of the comfort of the capital's citizens and guests. Now the journey between these areas takes only 15 minutes," the message says.
The electric vehicle is produced in Ukraine at the Tatra-Yug facilities. The steel supplier was Metinvest-SMC. The company shipped 17 tons of cold-rolled sheet and 98 tons of hot-rolled sheet produced at Azovstal.
"Despite the tragic events, Mariupol steel continues to live on in majestic buildings, reliable bridges, ships, defense structures and vehicles," the company summarizes.
As GMK Center reported earlier, in 2023Kyiv plans to build a bridge that will connect Obolonsky Island and Natalka Park, made of steel from the Mariupol steel plant Azovstal. There were almost 300 tons of steel for the bridge produced at the Azovstal on the eve of a full-scale invasion of the Russian Federation.
Also, in the fall of 2022, the Hetman Ivan Mazepa corvette, which was built for the Naval Forces of the Armed Forces of Ukraine, was launched in Istanbul, Turkiye. Steel for the production of the corvette hull was shipped from the Mariupol steel plants of Metinvest – Ilyich Iron and Steel Works and Azovstal – even before the full-scale war.
---
---