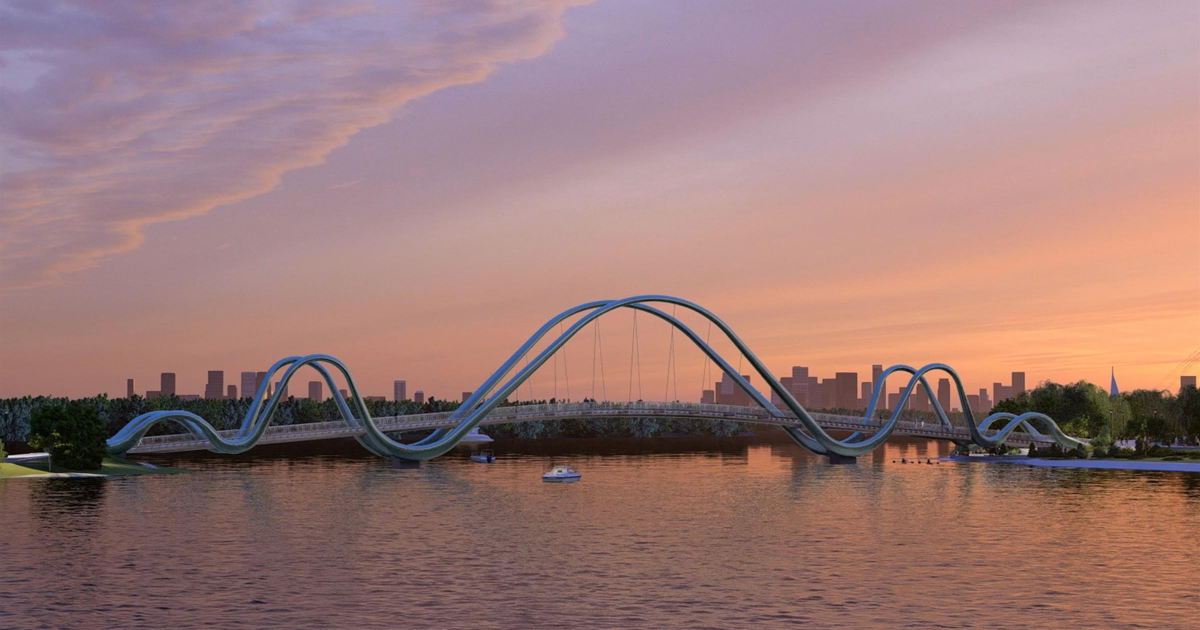 A pedestrian bridge
Almost 300 tons of steel for the construction of the crossing was produced at the Mariupol steel plant on the eve of the war
In 2023, Kyiv plans to build a bridge that will connect Obolonsky Island and Natalka Park, made of steel from the Mariupol steel plant Azovstal. This is stated in Metinvest.Media's press release.
"In the autumn of this year, they plan to complete the construction of a unique wave bridge in Kyiv. The crossing of an unusual shape will connect Obolonsky Island and Natalka Park. In addition to the unusualness of the project, it is also valuable in that almost 300 tons of steel for the bridge were produced at the Azovstal plant on the eve of the full-scale invasion of the Russian Federation," the report says.
The construction of the crossing started back in 2020, but was stopped due to the war. Several pillars of the future structure were erected on the construction site. They plan to intensify work here soon, because funding has been allocated for the facility.
"There are patrons who are ready to finance the construction of the wave bridge. In part, these are Ukrainian businessmen, and most of the financing was undertaken by foreign investors. And not private, but state, for example, the City Hall of Paris," commented the author of the bridge construction project Andrii Myrhorodskyi.
According to him, the plants involved in the construction of the bridge are working at full capacity. Bridge trusses are already being assembled at enterprises in Dnipro and Zhytomyr.
"Steel for our bridge is the last thing that was managed to be made at the Azovstal plant and taken to a safe area from Mariupol. Therefore, building a bridge is a great honor for us," added the author of the project.
For the construction of the building, Metinvest-SMC supplied 300 tons of thick hot-rolled sheet of S355NL steel. It is widely used in bridge construction, in particular, it was used to build a bridge over the Dnieper in Zaporizhzhia, as well as over the Dniester in the city of Yampil on the border with Moldova.
The bridge will consist of five steel waves. It will be exclusively pedestrian. Cyclists will be able to ride on it only when there are no pedestrians on the bridge. The width of the structure is 4 m, the length is 160 m.
As GMK Center reported earlier, in the fall of 2022, the Hetman Ivan Mazepa corvette, which was built for the Naval Forces of the Armed Forces of Ukraine, was launched in Istanbul, Turkiye. Steel for the production of the corvette hull was shipped from the Mariupol steel plants of Metinvest – Ilyich Iron and Steel Works and Azovstal – even before the full-scale war.
---
---