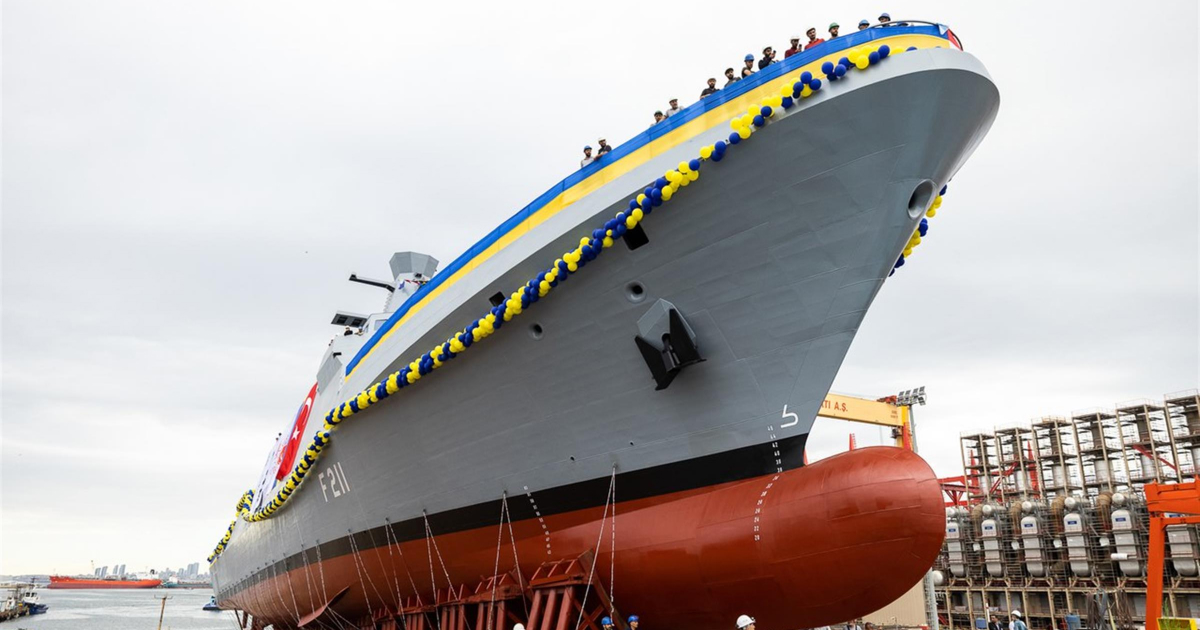 The hull of the Ukrainian Navy's flagship is made of steel, which was produced at the Ilyich Iron and Steel Works and Azovstal
For the construction of the future flagship of the Naval Forces of Ukraine – the Hetman Ivan Mazepa corvette – 1,000 tons of hot-rolled sheet from the Metinvest Group was used. This is stated in the press release of Metinvest.Media.
Steel for the manufacture of the corvette hull was shipped from the Mariupol steel plants of Metinvest – Ilyich Iron and Steel Works and Azovstal – even before the full-scale war. Part of the batch was brought directly from Mariupol (Ilyich Iron and Steel Works), the other from the Italian Metinvest Trametal, where the rolled steel was made from Azovstal slabs.
"In February 2022, the Mariupol plants stopped working. There were months of enemy siege, daily bombardment and shelling. Azovstal has turned into a symbol of indomitability and resilience of Ukrainians, and the pre-war steel of the Mariupol plants has received a new life," the message says.
Corvette «Hetman Ivan Mazepa» was laid down at the Turkish ship company RMK Marine Shipyard in September 2021. On October 2, 2022, the warship was ceremonially launched in Istanbul. Later, the corvette will receive modern weapons and join the ranks of the Naval Forces of the Ukrainian Armed Forces. General characteristics of the corvette:
class and type – Ada type corvette;
length – 99.5 m;
width – 14.4 m;
speed – 29 knots;
sailing range – 1000 miles (29 knots), 3500 miles (15 knots).
"Azovstal's steel was used for the construction of many notable buildings – the latest shelter over the Chernobyl nuclear power plant, one of the tallest skyscrapers in Europe, protective locks for Venice. The lion's share of the Ukrainian army is also our steel. And the modern corvette «Hetman Ivan Mazepa» is also made of Mariupol steel. It is truly incredible that the steel plants of Mariupol, even now, after the destruction, continue to work for the victory of Ukraine," noted Yuri Ryzhenkov, CEO of Metinvest Group.
As GMK Center reported earlier, since the beginning of the war, the Metinvest-SMC base has shipped about 4,000 tons of steel for the needs of Armed Forces of Ukraine. From steel the company makes many things for the defenders of Ukraine, in particular, sapper cats, turbo stoves, fire extinguishers, hedgehogs, etc.
Metinvest Group also handed over 150,000 body armors to the Armed Forces of Ukraine (AFU). Thus, every tenth body armor in the Armed Forces is made of Metinvest steel or purchased by the Group.
---
---