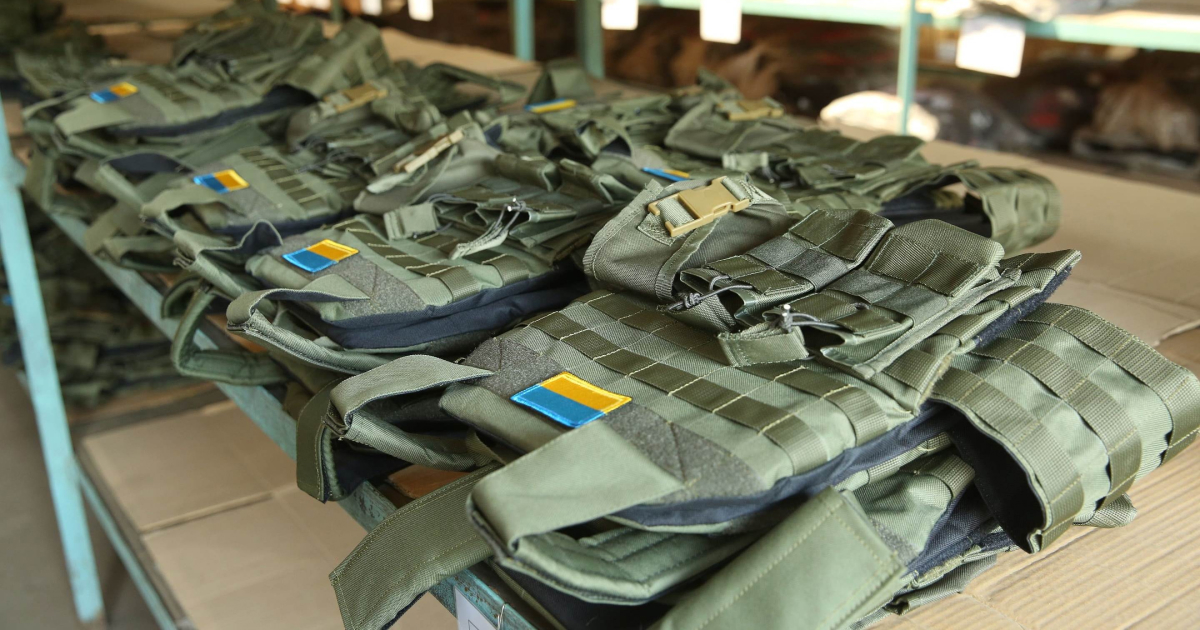 Every tenth bulletproof vest in the Armed Forces is made from Metinvest steel or purchased by the Group
Since the beginning of the Russian invasion, Metinvest Group has handed over 150,000 body armors to the Armed Forces of Ukraine (AFU). Thus, every tenth body armor in the Armed Forces is made of Metinvest steel or purchased by the Group. This is stated in the Metinvest.Media's press release.
The company provides defensive ammunition, tactical equipment and means of transportation to units of the Armed Forces of Ukraine, the National Guard, the Main Intelligence Directorate of the Ukrainian Ministry of Defense and other military structures.
«Since February 24, we all have one goal – to do everything so that Ukraine survives and wins the war. Each bulletproof vest made at our plants protects Ukrainian soldiers and brings this victory closer. This is our Steel Front. We produced 150,000 bulletproof vests, they have already saved thousands of lives of our soldiers, rescuers, medics, and utility workers. And we do not plan to stop and will continue to do everything to bring the victory of Ukraine closer. And we will definitely win!» said Rinat Akhmetov, a shareholder of Metinvest Group.
At the beginning of the war, the Armed Forces urgently needed a large number of high-quality bulletproof vests. Metinvest-SMC arranged the supply of armor steel from abroad, and later it began to be produced at the company's facilities. Currently, Metinvest's enterprises are able to produce about 20 tons of special steel per week. In addition, the Group imported ready-made body armors.
Body armors are provided free of charge. Requests to receive armor plates should be sent to the email address: [email protected].
In general, since the beginning of the war, the amount of assistance from Metinvest to Ukraine and Ukrainians has reached more than UAH 2 billion. 1.3 billion of them is directed to support the army and help the military.
As GMK Center reported earlier, in September 2022, Metinvest-SMC reduced the thickness of armor plates for body armors from the initial 8.0-8.2 mm to 6.3-6.7 mm. At the same time, their bullet resistance has been preserved at the level of the 4th class according to DSTU 8782:2018. Due to the reduction in the thickness of the armor plate, the weight of the warrior's armor elements is significantly reduced, and his mobility increases.
Earlier, GMK Center wrote, that Metinvest-SMC launched the supply of hot-rolled sheet for further thermal treatment and production of hard armor protection elements of equipment. The products can be used to strengthen off-road vehicles and other passenger cars for the military, medical transport, utility vehicles and other equipment operating in the high-risk area.
---
---