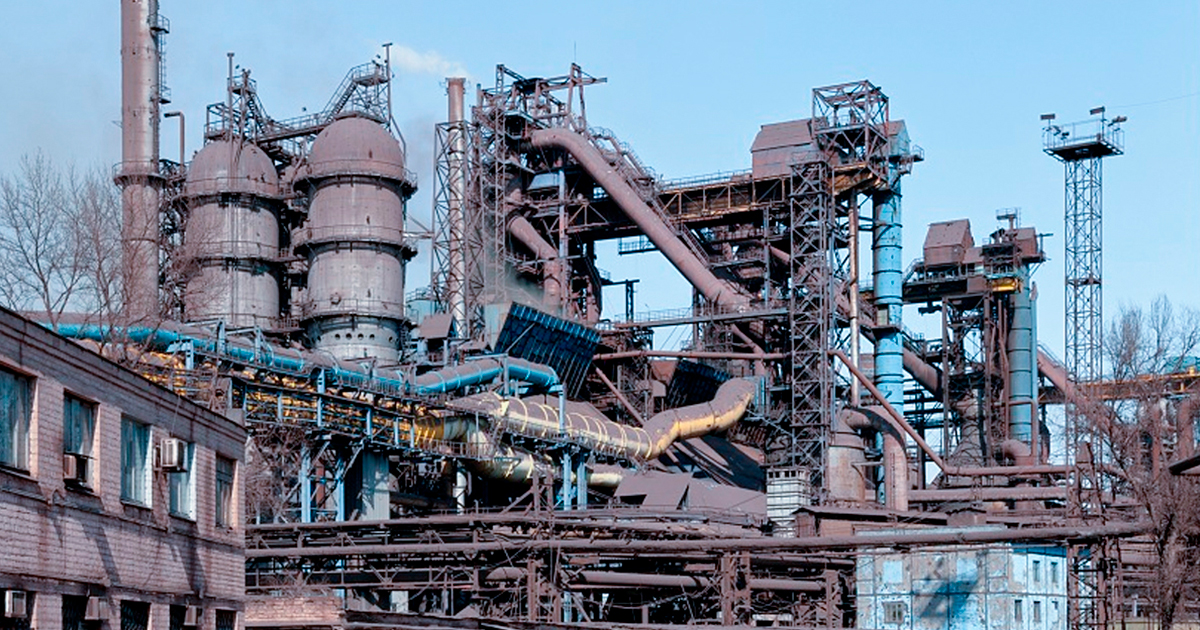 Dniprovskyi Iron and Steel Works
Dniprovskyi Iron and Steel Works (DMK) is an integrated steelmaking company. It is a member of the Industrial Union of Donbas corporation. Since 2017, DMK has been supplying part of its products to Metinvest B.V. for resale to repay its debt for shipped iron ore.
DMK produces semi-finished products, including pipe billets for the manufacture of oil and gas tubular goods, as well as long products. DMK specialized in square billets (exported to countries of the Middle East and North Africa), wire rods (exported to the EU countries) and pig iron (key importer is the United States).
DMK is the only Ukrainian producer of rolled axial billets for railway transport, Larsen steel sheet piles, contact rails for the underground, and steel strips for aluminum electrolyzers.
Kamianske, Dnipropetrovsk oblast, Ukraine
Square billets, wire rods, pig iron
Production capacity
6 sinter machines, 5,600 thousand tons
3 blast furnaces, 4,350 thousand tons
2 BOFs, 3,850 thousand tons
2 ladle furnaces
bloom 6-jet continuous casting machine
2 long 7-jet continuous casting machines

Tubular billet shop: cage 1150, tubular billet mill 900*750*3
Rail and beam shop: cage 1050, rail and beam mill 925, billet cage 925
Long products shop: medium rebar mill 400/200 (bar line) and finished mill — rebar and wire mill 200 (coiled products)
Axis rolling shop: cross rolling mill 250, 2 ball rolling mills 30–80

Staff and wages
264 tons of steel per annum
* per worker before taxes
Charts and tables
Production results, thousand tons
5000
4500
4000
3500
3000
2500
2000
1500
1000
500
0
4000
3500
3000
2500
2000
1500
1000
500
0
4000
3500
3000
2500
2000
1500
1000
500
0
Indicative sales structure by products in 2018
Indicative sales structure by countries in 2018
* structure of sales volumes, metric tons
Financial performance, $ million
| | 2013 | 2014 | 2015 | 2016 | 2017 | 2018 |
| --- | --- | --- | --- | --- | --- | --- |
| Sales | 1483 | 1776 | 2089 | 1768 | 1930 | 1152 |
| EBITDA | -193 | -29 | -24 | -274 | -1528 | -1028 |
| EBITDA margin | -13.03% | -1.66% | -1.14% | -15.49% | -79.19% | -89.24% |
| Net income | -232 | -234 | -174 | -340 | -1653 | -1059 |
| Net income margin | -15.61% | -13.15% | -8.31% | -19.21% | -85.64% | -91.89% |
| CAPEX | 44 | 21 | 21 | 13 | 3 | 4.8 |
Key facts