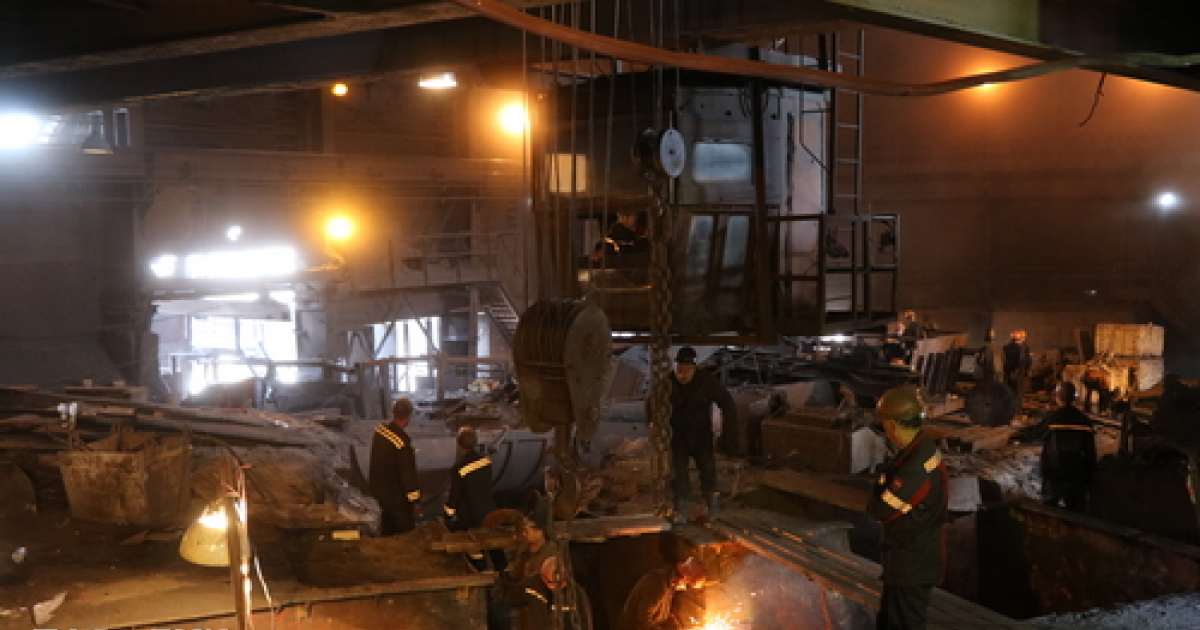 200 to 250 workers are engaged daily
Dniprovskyi Iron and Steel Works (DMK, Kamianske) commenced scheduled overhaul repair of the blast furnace No. 9.
According to the company, investment in the repair works that are expected to last 55 days will amount to UAH 250 million.
200 to 250 workers are engaged in the repair works daily. They are personnel of the blast furnace shop, repair and maintenance center of DMK and 11 subcontractors.
The workers will replace 470 cooling plates in the tuyere. Rehabilitation of the blast furnace lining will require 560 tons of fireproof concrete. The company is planning to repair the areas of the hearth surrounding the iron tapholes using fireproof poured concretes; equipment and metal constructions of the cast yard; stock house; install a bunker trestle, a dust collector and a block of air heaters.
This is the approximate scope of works, according to Pavlo Makhovskyi, Head of the Projects and Programs in the Blast Furnace Shop.
The overhaul repair of the blast furnace No. 9 will extend the furnace's useful life, reduce forced outage hours and increase outputs.
Earlier, DMK completed the overhaul repair of the sinter machine No. 7 that cost UAH 60 million.
It should be reminded that in July, DMK terminated the funding of social projects in Kamianske due to the initiated bankruptcy proceedings.
---
---