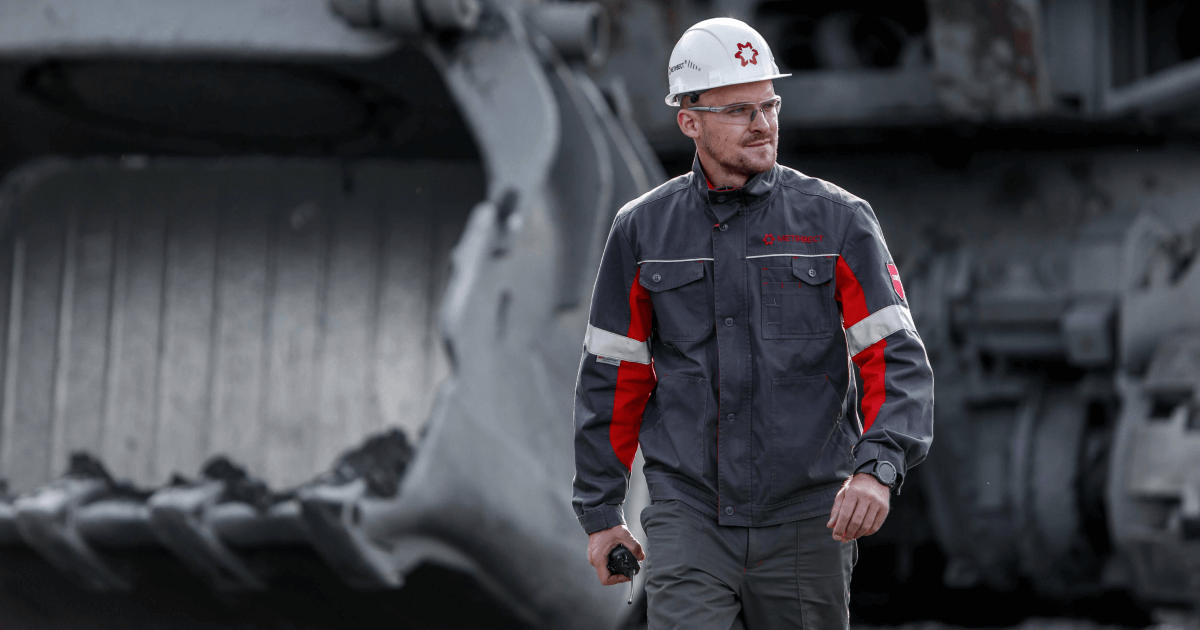 (c) metinvestholding.com
Decrease in loading is caused by destructions, logistical problems and other restrictions caused by military aggression of the Russian Federation
Metinvest Group has reduced the capacity utilization of its enterprises by more than 40% due to Russian military aggression, Yuri Ryzhenkov, CEO of the company, told in his online speech at the Steel Success Strategies 2022.
"The use of the group's total potential has been reduced by more than 40% due to destruction, logistical problems and other restrictions caused by Russia's military aggression against Ukraine," the CEO said.
According to him, the Russian invasion of Ukraine has had a strong impact on the Group's enterprises, as they are located near the front line and in the combat zone, in particular in Mariupol.
Employees of enterprises are constantly forced to evacuate to bomb shelters due to air alarms, and employees of the Avdiivka Coke Plant wear bulletproof vests and helmets all the time, as the plant has been shelled more than once.
According to the company's CEO, currently the capacity of the Northern Mining is used by 23%, Central Mining by 83%, Ingulets Mining by 32%, Southern Mining by 24%. The volume of plant exports is limited by logistics.
Ilyich Iron and Steel Works and Azovstal are destroyed and do not work. Zaporizhstal's capacity is used by 54%, Kametstal by 74%, European plants by 75%, and Unistil by 100%.
Coke plants work at almost full capacity, except for the Avdiivka Coke Plant. It is idle. Zaporizhkoks works at 89% capacity, Dniprovskyi Coke Plant – 97%, Yuzhkoks – 98%. Metinvest Pokrovskugol Coal Mines and UCC (USA) operate at 100% and 86%, respectively. There are limitations in coal logistics at, as well as the outflow of personnel and the lack of miners due to the proximity of hostilities.
"The decline in production has led to significant changes in the structure of the metal product portfolio and the direction of sales. They have been reoriented from distant markets to the markets of Central and Eastern Europe. Metinvest is resuming supply chains," said Yuri Ryzhenkov.
The CEO added that the Group already has experience in managing enterprises in a crisis during the military conflict in Donbass in 2014-2017. This makes it possible to prepare enterprises for hostilities, carry out proper conservation and logistics.
"The main value for the company is the safety and lives of employees. The group provides comprehensive assistance to Ukrainian military, civilians and officials affected by Russian aggression. Since the beginning of the war, the company has spent $40 million on these goals," said Metinvest's CEO.
Earlier GMK Center reported that since the beginning of the Russian invasion of Ukraine, Metinvest has allocated over UAH 1.5 billion to help the Ukrainian army, civilians and employees. All aid from SCM (Metinvest's management structure), the Rinat Akhmetov Foundation and FC Shakhtar since the beginning of the military aggression is estimated at UAH 2.4 billion.
In 2021, the company ranked 42nd in the list of the world's largest steel producers compared to 45th in 2020, producing 11.48 million tons of steel.
---
---