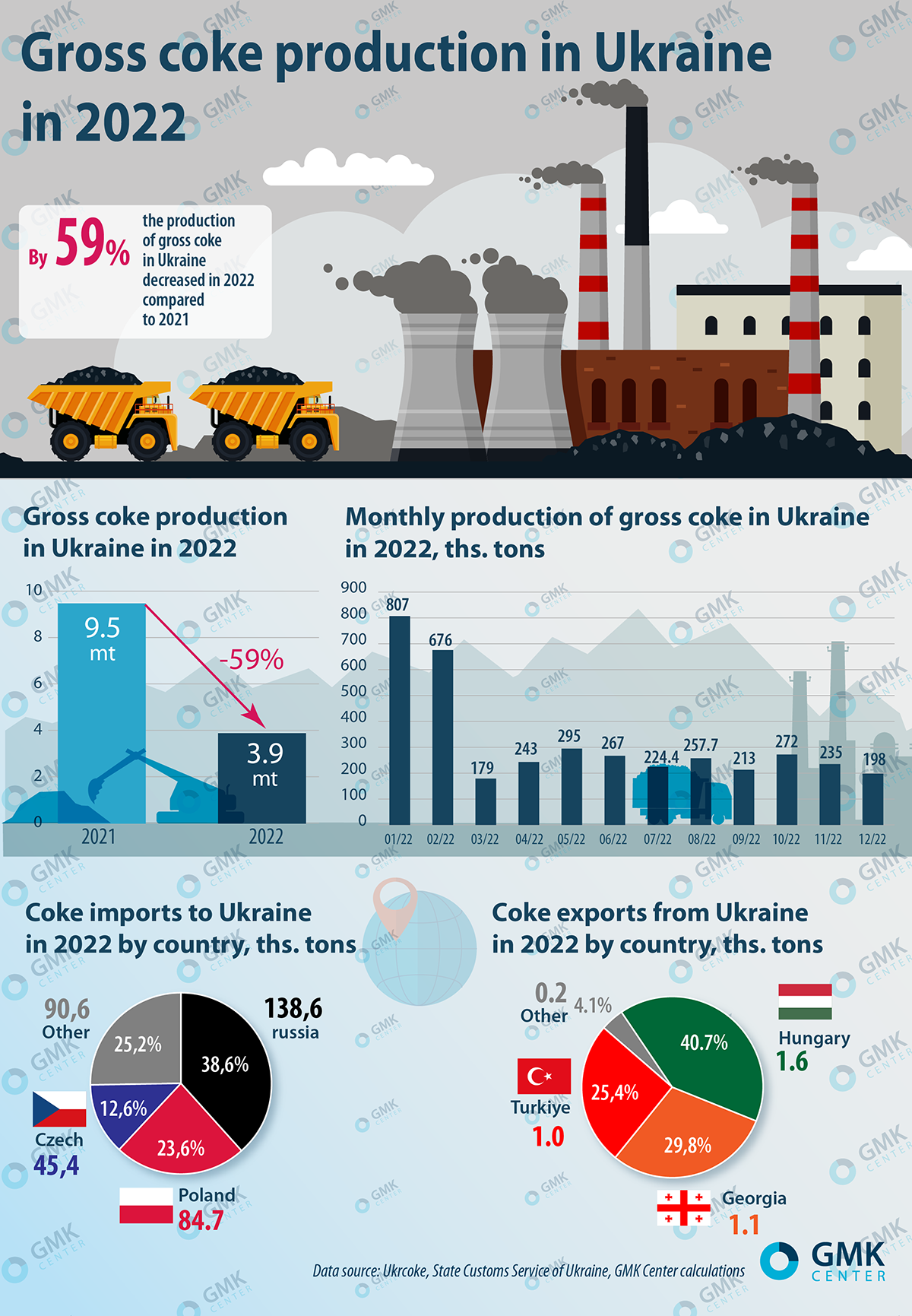 The hostilities led to the shutdown of the largest coking plant located in the city of Avdiivka, next to the front line
In 2022, Ukrainian Coke Plants reduced the production of 6% moisture gross coke by 59% compared to the previous year – to 3.91 million tons. In 2022, the output of gross coke decreased by 1.3% compared to 2021 – to 9.54 million tons.
The decrease in coke production began in March, when many industrial enterprises stopped production due to hostilities. According to industry experts, if before the war Ukrainian coking plants produced about 25 thousand tons of coke per day, then in the spring 2022 – about 3 thousand tons.
The reasons for the fall in coke production in 2022 were, in particular:
Conservation and partial destruction of production facilities. For example, the largest Avdiivka Coke Plant in Ukraine (in 2021, coke production at the plant amounted to 2.65 million tons) is idle due to the proximity of the front line;
A sharp decline in demand for coke on the part of steelmakers due to a significant decrease in the volume of steel production;
Logistical problems complicating the delivery of raw materials and finished products;
Missile attacks on the energy and industrial infrastructure of the country.
Currently, Yuzhkoks, Kametstal, DMZ (Dniprokoks), Zaporizhkoks and coke production at ArcelorMittal Kryvyi Rih are operating. Avdiivka Coke Plant has been in cold conservation mode since the beginning of hostilities.
---
---