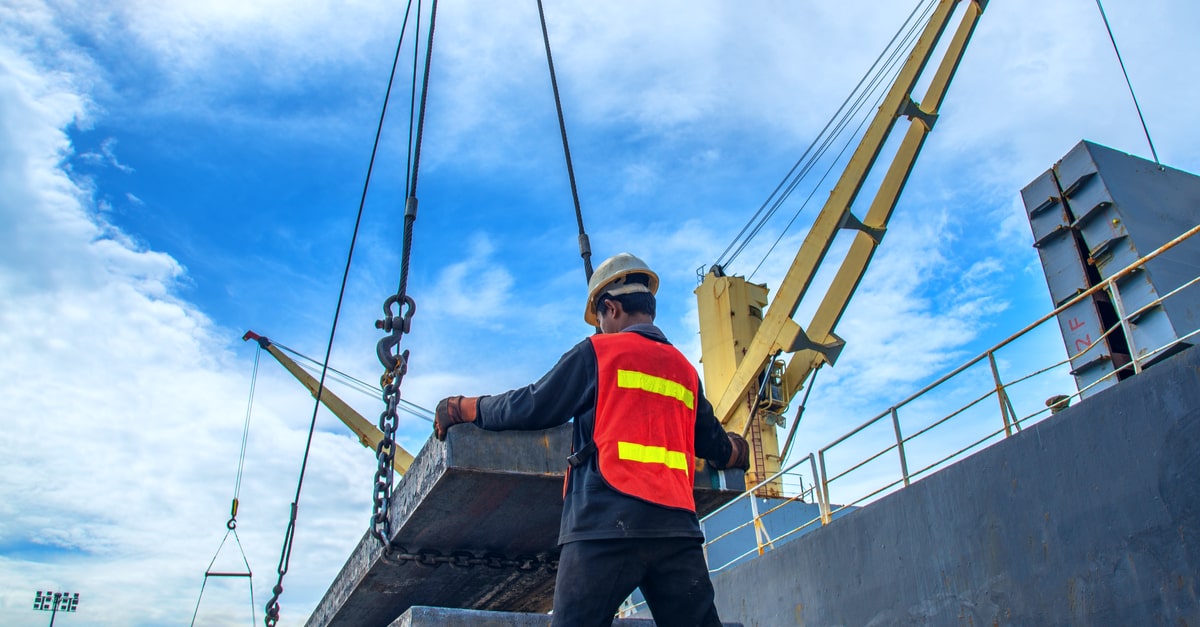 There are no partners in trade wars. No one will help us, but ourselves
The problem of global protectionism and trade barriers is important not only for the Ukrainian steel industry, which exports around 80% of its output, but also for the whole country.
The steel industry generates every third dollar of export revenue, creates jobs, and ensures economic activity in the regions.
A decline was reported in the steel market in the first and second quarters of 2019. Prices dropped by 10–15%. Ukrainian steel companies nevertheless managed to increase exports by 7.5%.
Only Egypt, China, and the United States of the top 20 countries show a better dynamic than Ukraine. While China's exports grow because of powerful programs for stimulating the domestic market, and exports of the United States and Egypt because of protectionism, Ukraine's exports rise because of the successful competition in international markets.
Yet, this growth is mainly due to exports of semi-finished products. Why? Because Ukraine's opportunities to export finished products are simply restricted.
Exports of steel products from Ukraine are being impeded by:
safeguard duties imposed by the U.S. and, since recently, Egypt;
EU quotas;
and 30 anti-dumping measures in 12 countries.
In this situation, the only opportunity to increase exports is to supply semi-finished products to foreign consumers.
Protectionism has become part of industrial policies of many world economies. It applies to the steel industry because of the following:
Steelmaking is a strategic industry in many countries.
Domestic steel industry needs to be protected given excess capacity around the globe.
Protectionism is a good tool to run a business where demand is weak.
The need to respond to protectionism on the part of other countries (the so-called domino effect).
The U.S.: import duties
In March 2018, the U.S. imposed a 25% import duty on all steel products.
Steel production in the U.S. started to grow and, accordingly, the demand for raw materials increased. Specifically, supplies of pig iron, exempt from the import duty, rose. Given the situation, Ukrainian and Russian companies ousted Brazilian suppliers, traditionally represented in the U.S. market.
Besides, growing prices made it possible for Ukrainian steelmakers to increase exports of high value added products — pipes for the oil & gas industry.
Therefore, trade barriers affect business on the one hand, and change the market and offer new opportunities on the other. Has Ukraine seized all opportunities? Definitely not.
For instance, according to bilateral agreements, Australia, Argentina, Brazil and Korea have not been subjected to the U.S. import duties. The U.S. has recently opened its market for Canadian and Mexican products. This means that Canada and Mexico will enjoy opportunities that other countries do not have. These countries will put competitive pressure on Ukraine in the pipe segment.
The EU: tariff quotas
The closure of the EU market was a natural response to the introduction of import duties by the U.S. This aimed to protect the market from the released volumes of steel. So, tariff quotas were introduced.
The EU is a very important market for Ukraine. 35% of Ukraine's products are exported to the EU. The fact that Ukraine and the EU had a free trade zone between them has been simply ignored: Ukraine has been subjected to global quotas since June 2018. Since February, the quota system has changed — individual quotas were introduced to the largest supplying countries.
The advantage of those measures is that no exporter could claim the market share, allocated to Ukraine by quotas. The disadvantage is that Ukraine cannot expand sales. There is an opportunity to develop within the annual 5% growth, but this provision is likely to be abolished.
Amounts of quotas
The amount of EU quotas is based on the average volume of supplies within 2015–2017. Over that period, some types of products were shipped to the EU in much larger quantities due to outputs of plants currently located in the separatist-controlled territories. Specifically, plates were manufactured by Alchevsk Iron and Steel Works and wire rod by Yenakieve Iron and Steel Works.
In 2018, this niche was taken by Turkey. However, the imposition of country quotas has actually protected Ukraine. Exports of wire rod were substituted with products of ArcelorMittal Kryvyi Rih, plates — with products of Ilyich Iron and Steel Works of Mariupol.
Ukraine has not completely filled its quotas for plates and wire rod. At the same time, it fills its quotas for cold-rolled sheets and seamless pipes a bit sooner. The global quota remains unused. Hence, if Ukraine fills its quotas, it can use the global one.
The situation with rebar looks interesting too. The largest rebar exporters, Russia and Turkey, have quickly filled both country and global quotas. Therefore, Ukraine is now nearly the only available exporter of these products to the EU.
According to the results of the three months of 2019, supplies of finished rolled products to the EU slightly decreased compared to the past year when no trade barriers were imposed.
Safeguard and anti-dumping investigations
Anti-dumping investigations hit Ukraine much stronger, because they are targeted solely at our country and give our competitors additional advantages. Anti-dumping investigations, launched by the WTO, are intended to be a tool for restoring fair competition, but in fact are used as a protectionism tool.
The most painful measures:
1. Duty on imports of hot-rolled products to the EU (2017)
Russia, Brazil, Serbia and Iran were under investigation. However, no investigation was lodged against Turkey, the largest exporter of hot-rolled products to the EU at that time. As a result, a EUR 60 duty per ton of Ukrainian products was imposed. This seriously affected Ukraine's exports.
2. Duty on imports of rebar to Egypt (2017)
Ukraine, Turkey and China were under investigation. No investigation was lodged against Russia. As a result, a 15%–27% duty was imposed on Ukrainian products. Ukrainian companies were affected by the duty.
3. Provisional safeguard duties on imports of square billets to Egypt
In early April, Egypt introduced provisional safeguard duties on imports of square billets. This is not anti-dumping. Interestingly, this is the first measure against semi-finished products. This means that restrictions are getting tougher. According to the media, Ukraine will stop exporting square billets to Egypt from the first half of April. This will inflict pain on Ukrainian companies.
What we expect
2018–2019 is the period of investment. We forecast a 12.7% increase in the volumes of steel production.
According to the results of four months of this year, the domestic market has been narrowing. This means that additional volumes could be only exported.
If the companies' production forecast turns out to be right, the volume of exports of steel products will increase by 10%, iron ore — by another 3%.
Summarizing the above-mentioned, I would like to list the following implications of trade barriers:
Companies increase exports, but on account of raw materials and semi-finished products.
Competition grows, thus putting pressure on prices and reducing the margin.
The reduced margin means fewer opportunities to invest in contrast to countries that imposed trade barriers. This is a strategic battle, which Ukraine is losing.
Investment in rolling production is being inhibited. It is impossible to invest in production of finished products if there is no domestic market, and export is restricted.
The situation in the market is uncertain. There's a risk of losing the markets if restrictions are tightened. Trade wars will escalate when market conditions deteriorate.
There are no partners in trade wars. No one will help us, but ourselves. May Ukraine be inspired by the example of the countries that managed to make the U.S. to allow them importing their products duty-free.
This address was prepared for the 5th National Export Forum, held in Kyiv on 3–7 June 2019. The presentation is available in the Analytics section
The original material was posted here
---
---