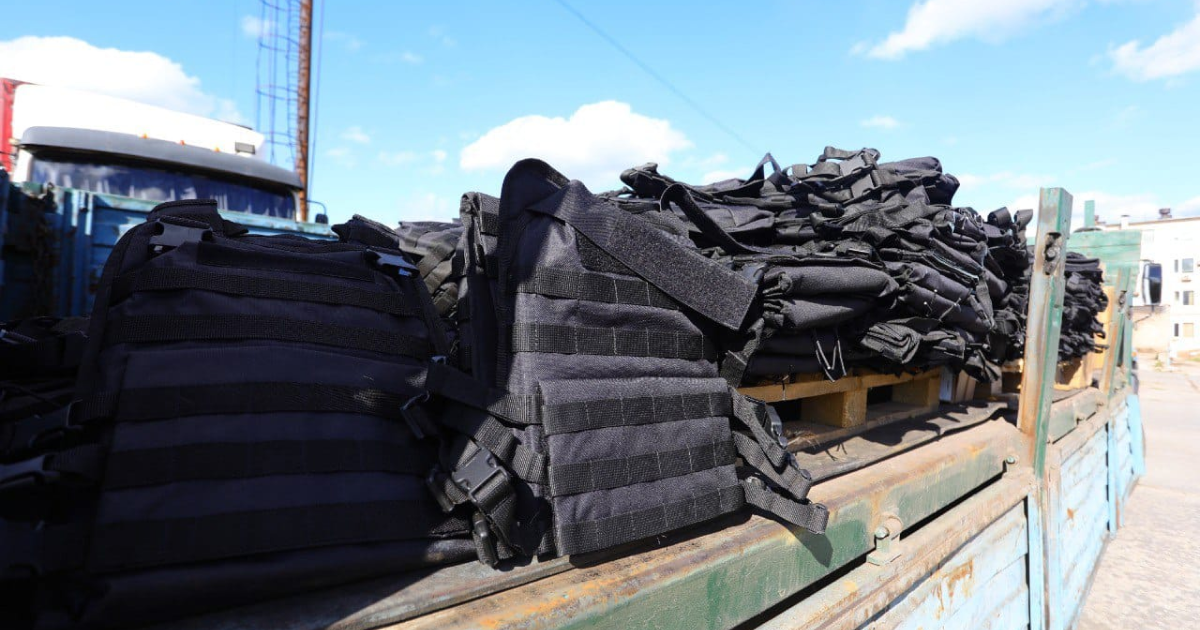 Employees of several city enterprises received protective equipment
Zaporizhstal Iron and Steel Works of the Metinvest group provided the city's utility workers with 300 bulletproof vests of the IV+ protection level and 150 protective Kevlar helmets. The enterprise's message reports about it on the Facebook page.
Employees of the enterprises Vodokanal, Zelenbud, ELUASH, Zaporizhmisksvitlo, Tytan, Zaporizhremservice and the concern City Heat Networks received protective equipment.
"The last few weeks have been noisy in Zaporizhzhia. Despite everything, the city is alive. After shelling, we are also brought back to weekdays by the work of Zaporizhia communal workers. A full-scale war included in the list of their duties the quick cleaning of all the consequences of missiles from the streets. And the steelmakers pledged to help the workers of communal structures in this mission," the report says.
As GMK Center reported earlier, Zaporizhstal handed over 100 protective goggles-masks to employees of the 4th State fire and rescue squad of the State Emergency Service of Ukraine (SES) in the Zaporizhia region. The rescuers were provided with ballistic masks of the Pyramex V2G-XP brand, which have a thermal package and the ability to install diopters worth UAH 50.000.
As GMK Center wrote before, Metinvest group handed over 500 tons of armored steel to the Lviv Defense Cluster (LDC) for free. From the steel of Metinvest-SMC and other partners, LDC specialists produced about 80,000 body armors and provided our soldiers and specialists, who are working in the combat zone.
---
---