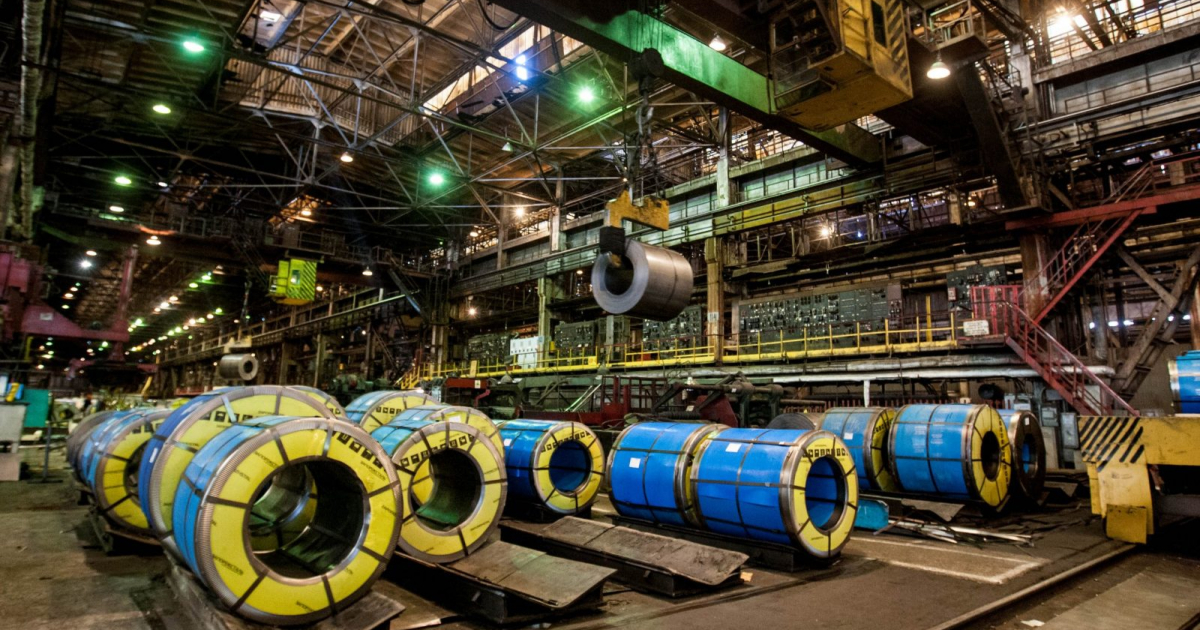 The volume of pig iron production for the month increased by 35.5% y/y, and steel – by 2.3 times y/y
In June 2023, the Zaporizhstal Iron and Steel Works increased the production of rolled products by 81.2% compared to the same month in 2022 – up to 131.9 thousand tons. This is stated in the press release.
In June, pig iron production increased by 35.5% compared to June 2022 – up to 199.1 thousand tons. Steel output increased 2.3 times a year over the month – up to 159.4 thousand tons.
«The increase in the level of production in June 2023 compared to the same period last year is due to the withdrawal of blast furnace №2 from the hot conservation mode and the debugging of the operation mode of three blast furnaces,» the report says.
Compared to May 2023, in June Zaporizhstal reduced the production of pig iron by 13.3%, steel – by 25.3%, and rolled products – by 26.9%.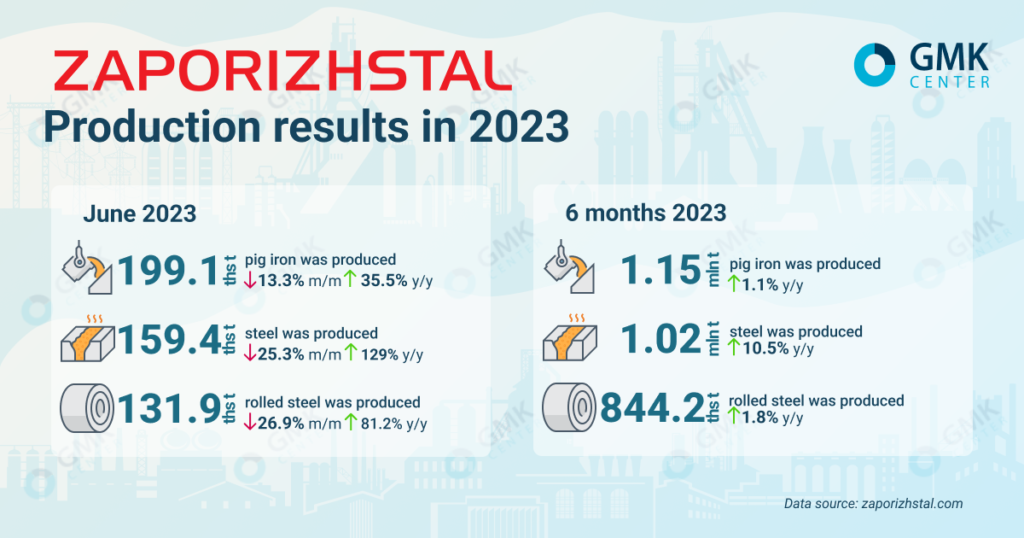 In January-June 2023, the output at Zaporizhstal increased by 4.3% year-on-year – up to 3.01 million tons. In particular, the plant produced:
pig iron – 1.15 mln t (+1.1% y/y);
steel – 1.02 million tons (+10.5%);
rolled products – 844.2 thousand tons (+1.8%).
In March 2023 Zaporizhstal took the blast furnace №2 for forced hot conservation. The blast furnace was supposed to reach its planned capacity in the first decade of April.
At the end of May 2023, Zaporizhstal announced shutdown of blast furnace №3 for overhaul of II category. Investments in the restoration of the unit were planned at the level of UAH 200 million. On June 19 plant announced about the completion of the repair of the blast furnace and the start of blowing the unit. By the end of the month, the BF was supposed to reach full capacity. The repair of the blast furnace is probably the result of a reduction in production in June compared to May.
In 2022, the enterprise reduced output of pig iron by 54.3% compared to 2021 – to 2.01 million tons. Steel smelting decreased by 61.7% – to 1.49 million tons, and the production of rolled products – by 60.4%, to 1.304 million tons.
---
---