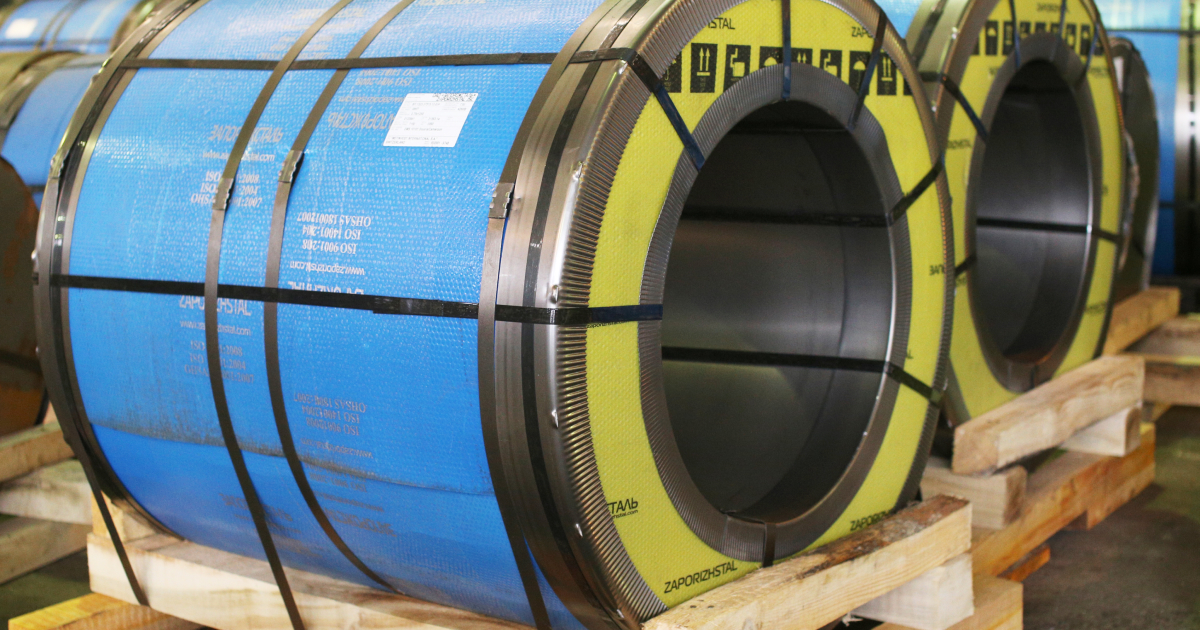 Zaporizhstal's rolled products
Steel production for the month reached 602,000 tons, and pig iron – 534,000 tons
In August 2023, steel enterprises of Ukraine reduced the production of rolled products by 3.6% compared to the previous month – to 506 thousand tons. This is evidenced by Ukrmetalurgprom's data.
Pig iron production in August 2023 decreased by 0.7% compared to July 2023 – to 534,000 tons. Steel production for the month was 602,000 tons, which is 0.2% more month-on-month.
Compared to August 2022, the production of rolled products increased by 78.2% in August 2023, steel production – by 64.5%, and pig iron – by 59.4%.
In January-August 2023, Ukrainian steelmakers produced 3.41 million tons of rolled steel, which is 23.9% less than in the same period of 2022. Steel production decreased by 22.2% y/y in 6 months – to 4.03 million tons, and pig iron – by 24.1% y/y, to 3.91 million tons.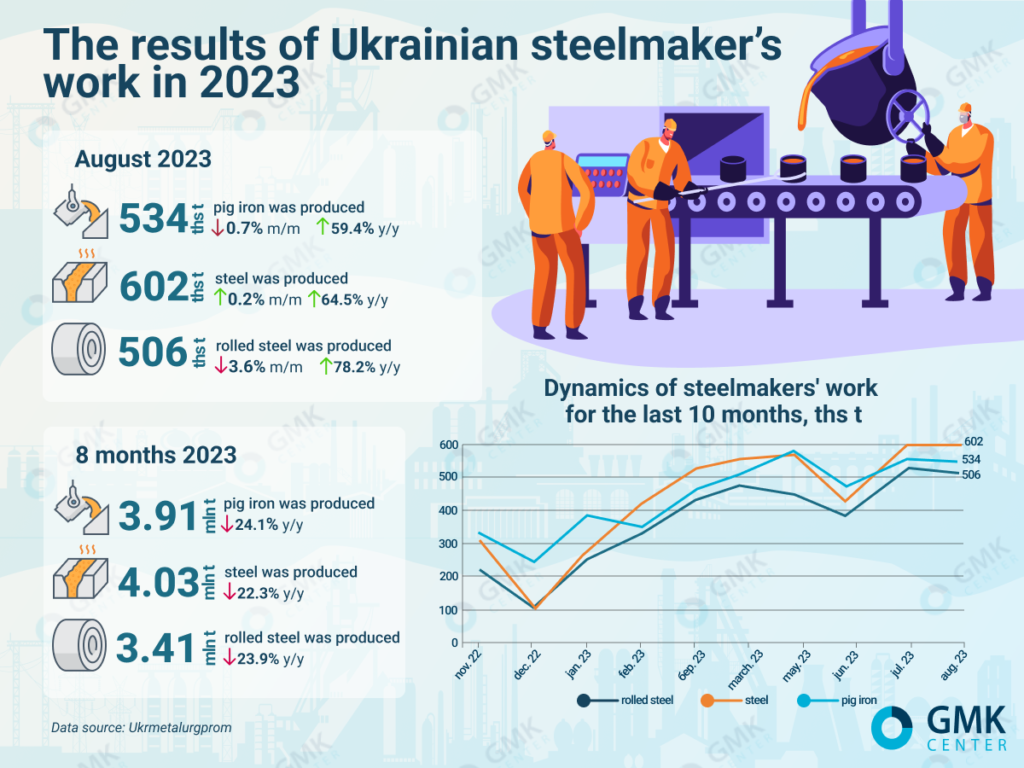 The slight deterioration of the industry indicators compared to the previous month is probably related to the seasonal slowdown in demand for steel products. At the same time, the results still remain at the highest levels since the beginning of the war.
Recently, two blocked ships because of the war left Ukrainian seaport Pivdenny with 76,000 tons of rolled steel and 172,000 tons of iron ore concentrate. The ships moved along the temporary corridor in the direction of the Bosphorus.
As Metinvest noted, breaking through the naval blockade by ships with the products of Ukrainian iron and steel – the first step for the restoration of sea exports of all Ukrainian goods.
According to GMK Center's research, the amount of losses from the blockade of sea ports reaches $420 million per month. Every month, Ukraine cannot produce and export 1.3 million tons of iron ore, 151,000 tons of pig iron, 192,000 tons of semi-finished products, and 218,000 tons of finished steel products.
As GMK Center reported earlier, in 2022, steelmakers of Ukraine reduced steel production by 70.7% compared to 2021 – to 6.26 million tons. The production of rolled products fell by 72% y/y – to 5.35 million tons, and pig iron production fell by 69.8% y/y – to 6.39 million tons.
---
---