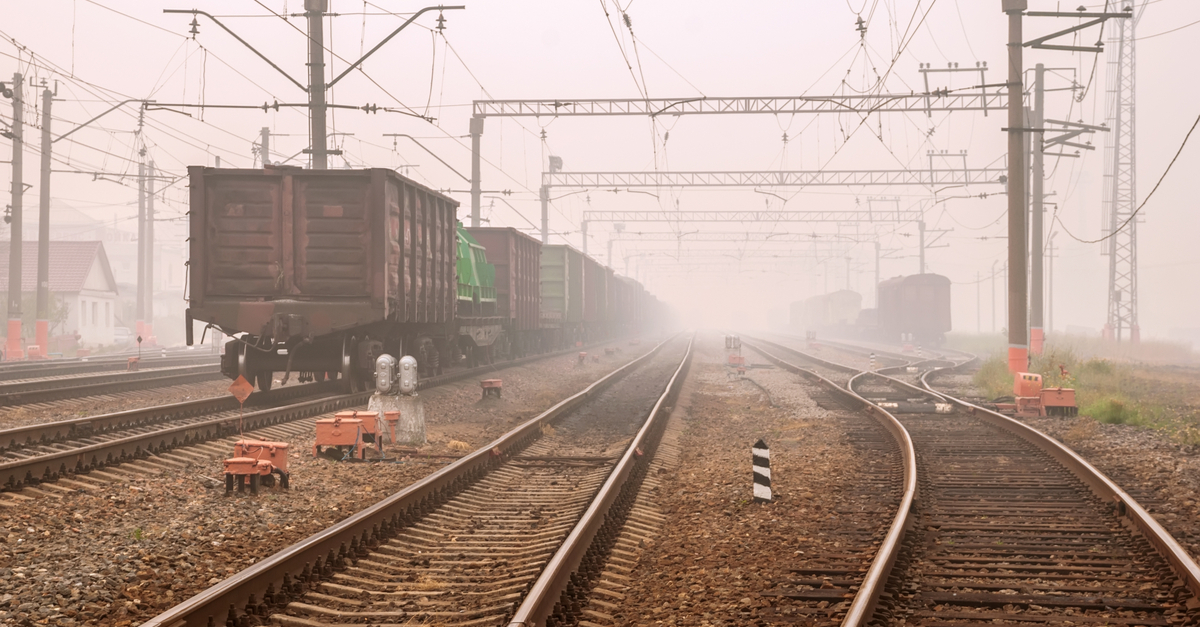 (с) shutterstock
It may increase rail freight transportation by at least 50% of pre-war levels
The Ministry of Infrastructure of Ukraine plans to build new terminals at the railway border crossings  with Poland, Slovakia, Hungary and Romania within the next year. The goal is to minimize the time of cargo reloading into wagons of different track widths.
According to CTS, head of the Ministry of Infrastructure Olexandr Kubrakov told this at a meeting of the European Parliament's Committee on Transport and Tourism (TRAN).
This may increase rail freight transportation by at least 50% of pre-war levels.
According to Ukrainian state-run railway company Ukrzaliznytsia, there are currently 13 cargo border crossings with neighboring countries in the west and south of the country. Their daily capacity is 3422 of cars, or 222 thousand tons of cargo. As for the capacity for grain transshipment, potentially through these crossings Ukrzaliznytsia can tske 731 cars per day (up to 50 thousand tons of grain). Translated into monthly figures, the potential for rail exports could be 6.6 million tons of cargo, including up to 1.5 million tons of grain. The available potential is used only by about 55-56%. According to the head of Ukrzaliznytsia Oleksandr Kamyshyn, only three crossings out of 10 are 100% loaded. The others are 30-50% loaded.
According to Valerii Tkachov, Deputy Director of the Commercial Work Department of Ukrzaliznytsia, the low capacity of border crossings has led to the accumulation of cars at border stations (at the end of April almost 30 thousand cars were staying at 13 border crossings), there are also problems with locomotives.
GMK Center previously reported that Ukraine wanted to export metal products and grains to the world market through the ports of the Baltic Sea. In addition, Ukraine and Poland agreed to create a joint logistic company in order to increase Ukrainian rail exports to the EU and world markets.
Also, Metinvest was looking for a new supply chain and the development of new products. Some attempts to build logistics through the ports of Baltic Sea and Romania had already been made.
---
---