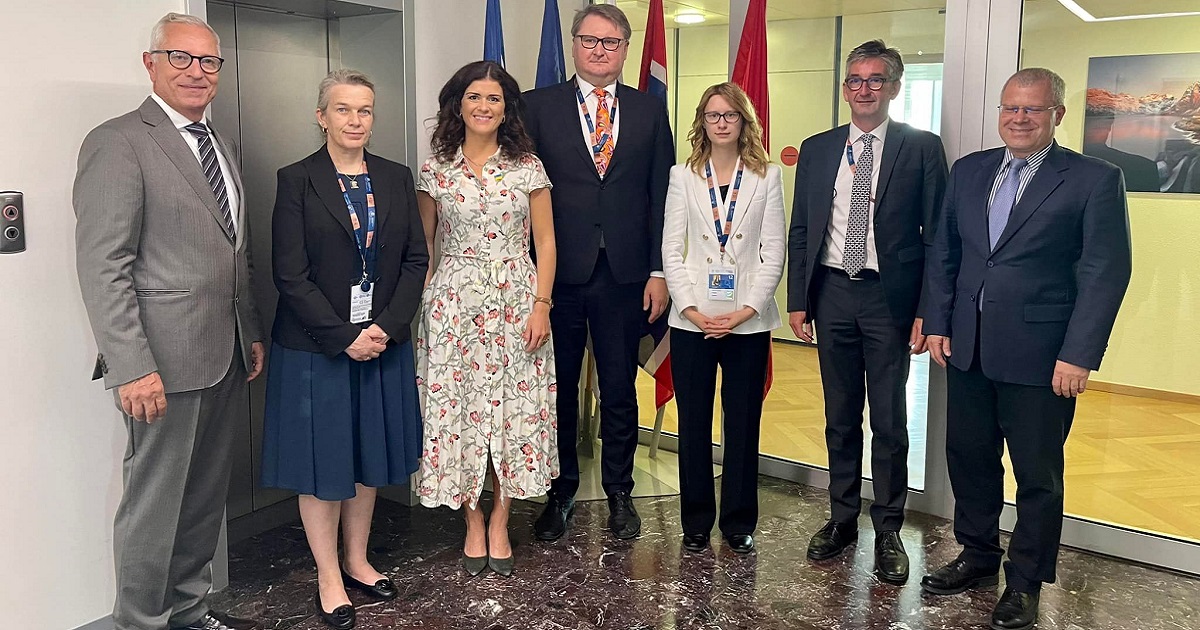 (с) facebook.com/roksolana.pidlasa
The Ukrainian side also asks to include the export of agricultural products in the agreement
Ukraine has submitted a formal request to the European Free Trade Association, EFTA (Iceland-Norway-Switzerland-Liechtenstein), to abolish all tariffs on Ukrainian products and to include agricultural products in the agreement, Deputy Chairman of the Parliamentary Committee on Economic Development Roksolana Pidlasa wrote following a meeting with Icelandic Foreign Minister Thordis Gylfadottir.
At the meeting, the parties discussed the increase of Ukrainian exports and the prospect of revising Ukraine's agreement with the EFTA.
"Today, Ukraine is officially requesting a revision of the agreement, the inclusion of the section of agriculture and, of course, expects the other three countries to abolish all duties on Ukrainian products. The courageous Ukrainian business, which continues to produce and export during the war, must have a competitive advantage in all European countries. This is a task for our government," said Roksolana Pidlasa.
The European Free Trade Association (EFTA) was founded in 1960. It unites countries that are not members of the European Union. Ukraine signed a free trade area agreement with the EFTA in 2011.
On June 3, the decision to suspend duties on imports of Ukrainian goods into the EU came into force. Earlier, the United States suspended tariffs under section 232 on steel imports from Ukraine for a year.
The United Kingdom also prematurely abolished all tariffs and quotas on imports of Ukrainian products to support the country's economy in wartime. In 2021, exports of Ukrainian products to Britain amounted to $1.1 billion, which is 62.4% more than in 2020.
Analysts at the GMK Center have estimated losses to Ukraine's economy from trade barriers imposed on foreign markets at 3.3-3.5 million tons of metal products, or about $3 billion in export earnings.
---
---