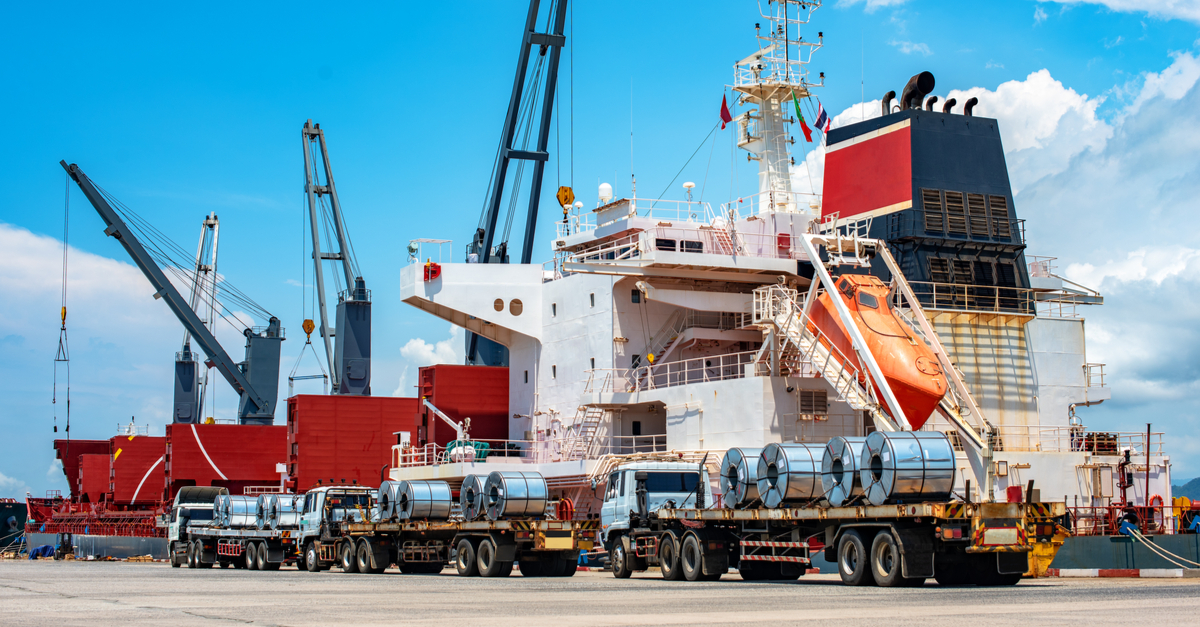 (c) shutterstock.com
Tariffs on steel imports from China and other countries have been extended for two years more; Ukrainian steel will be released from duties
UK government announced the extension of a package of tariffs and quotas on imports of five types of steel for another two years to protect local producers, Reuters reported.
At the same time, UK admits that this step could lead to a violation of the rules of the World Trade Organization.
According to International Trade Minister Anne-Marie Trevelyan, the government is acting in the public interest and protecting thousands of jobs. According to her, Ukrainian steel will be released from duties.
Having left the European Union and the bloc's common trade policy, Britain has sought to take on a free-trade role, denouncing the practices of other countries, notably China, and advocating reform of the WTO. Current circumstances have forced the government to act opposite.
"The decision … departs from our international legal obligations under the relevant WTO agreement. However, from time to time, issues may arise where the national interest requires action to be taken," added the Minister of International Trade.
The move is generally welcomed by the domestic steel industry, but some mills may condemn the decision as they use imported products due to a lack of demand from local mills.
"The extension of the UK's steel safeguards is absolutely vital to the long-term health of the steel industry in the UK and is in line with the course of action being taken by governments across the world," said Richard Warren, an official with trade body UK Steel.
Anne-Marie Trevelyan also noted that countries, in particular India, Turkey and South Korea, have the right to introduce retaliatory measures.
In 2021, the UK saved the quotas and tariffs inherited from the EU for 10 types of steel for a period of three years. But for 5 products, the measures were extended on a temporary basis for one year.
After Russian invasion in Ukraine has started, the UK was considering the possibility of abolishing anti-dumping duties on certain types of metal products from Ukraine. Earlier, the UK canceled all duties and quotas for Ukrainian goods, established by an agreement between the countries upon Ukraine's accession to the WTO.
At the end of 2021, Ukraine exported products to the UK worth $1.1 billion, which is 62.4% more than in 2020.
Among the key export items were ferrous metals (26.6% of total exports), fats and oils (16.6%), seeds and fruits of oil plants (15.1%), cereals (13.4%), electrical cars (7.5%).
---
---