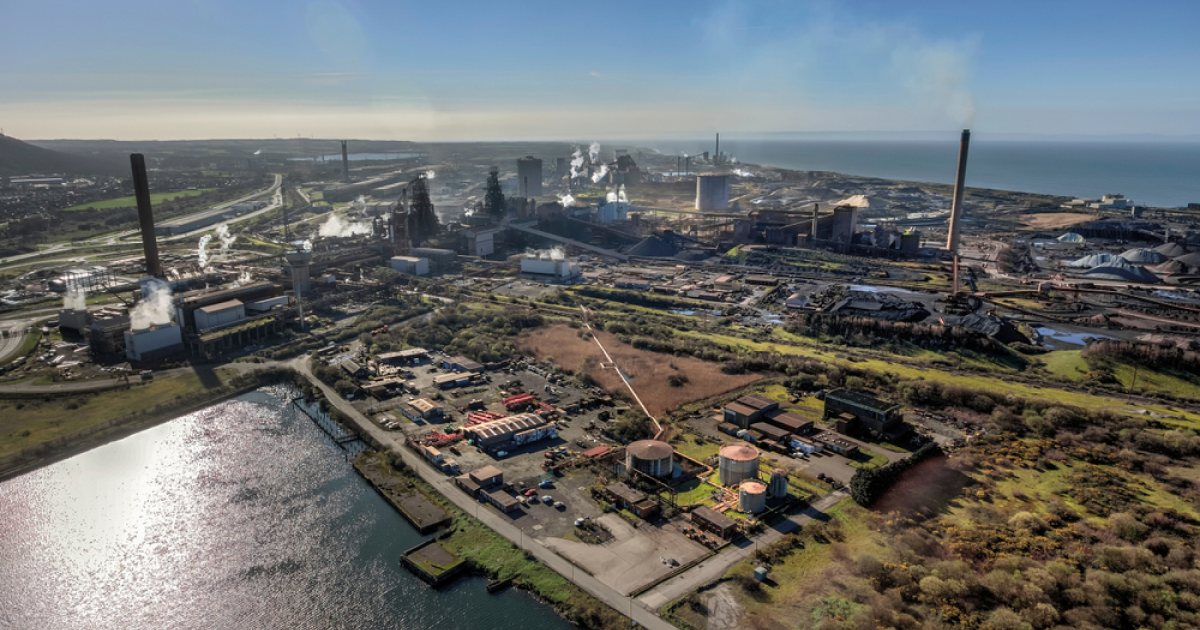 Tata Steel UK
The funds are intended to assist in the decarbonisation of production in Port Talbot
The UK government has agreed a £500m ($620m) support package for Tata Steel to secure the future of the Port Talbot steel mill. This is stated in the message on the British government website.
Tata Steel is expected to invest £1.25bn, including a UK government grant of up to £500m – one of the largest public support packages in history – in new electric arc furnaces for greener steel production at its Port Talbot facility. Currently, the steel plant is the largest source of carbon emissions in the UK. EAFs are to replace existing blast furnaces that are reaching the end of their service life.
The move to sustainable steel production at Port Talbot is expected to reduce carbon emissions in Wales by 22%, and the plant's emissions – by 85%.
Minister of Finance Jeremy Hunt noted that this proposal is a significant moment to support current steel production in the UK.
Trade unions, in their turn, emphasize that the agreement will have devastating consequences, as the loss of about 3,000 jobs is expected. T. V. Narendran, CEO of Tata Steel, writes The Guardian, positioned the deal as positive, describing it as the biggest investment in the UK steel industry in decades. However, he confirmed that this would be followed by redundancies and said the company would hold meaningful consultations with unions on the proposed transition path in the context of future risks and opportunities.
Meanwhile, the UK government is pledging to provide a wide range of support for staff affected by the transition, working with the Welsh Government and Tata Steel to set up a dedicated transition board to support workers and the local economy.
As GMK Center reported earlier, for several months British officials held negotiations with the country's two largest steel companies, Tata Steel and British Steel, about government support to finance the transition to a greener method of steel production. Initially, they were offered state support in the amount of £300 million.
In May 2023 Tata Steel said that they could consider the issue to close a large part of its UK operations if the company fails to secure adequate financial support from the UK government within the next 12-24 months.
---
---