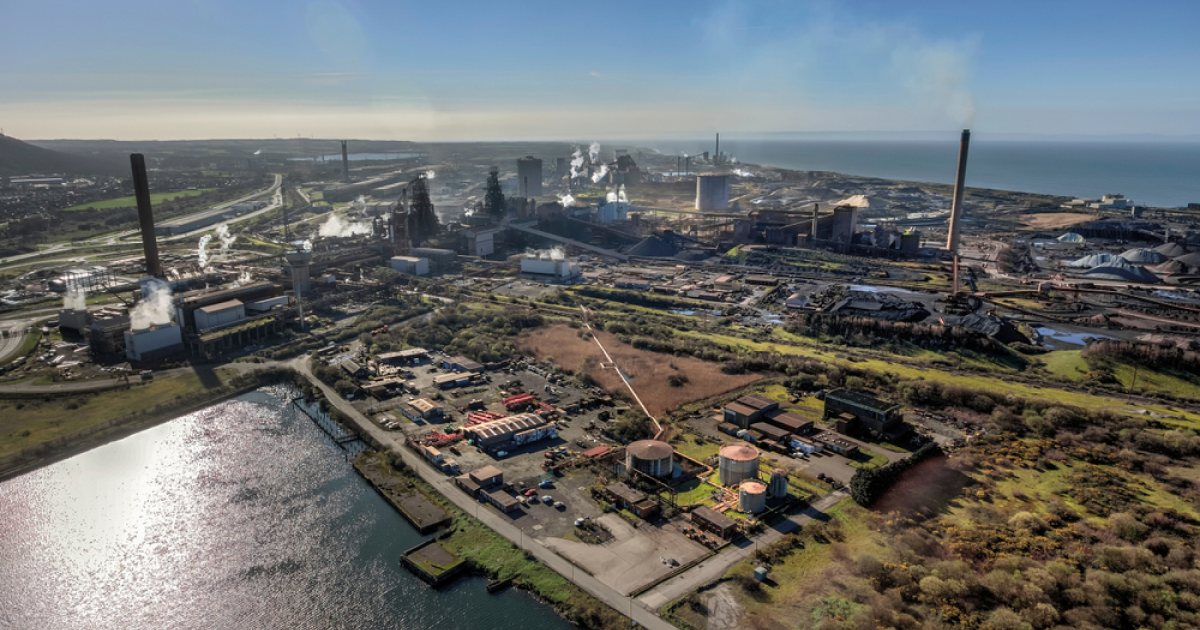 Tata Steel UK
The company expects to receive financial support from the British government within 12-24 months
Tata Steel may consider closing a significant portion of its operations in the UK if the company fails to secure adequate financial support from the British government within the next 12 to 24 months. The Telegraph India informs about it.
The chronically struggling part of Tata Steel's European business does not generate enough cash flow to make fresh investment in the end-of-life assets or transition to green steel operation, the company said. It is about the company's assets in Port Talbot (blast furnace and coke production).
Tata Steel has been in talks with the British authorities for a long time regarding financial support. Rishi Sunak's government has offered £300m in aid for the green transition, which the company says is not enough.
The consequences of a possible closure of capacities in the UK at the end of their useful life will not affect the parent company Tata Steel India, in particular its financial flows, since it is about millions, not billions of dollars, the group believes.
In addition, the company's 2022/2023 financial report released this week pointed to uncertainty about Tata Steel UK's ability to continue operations. This conclusion was made after a stress test designed to assess the vulnerability of businesses due to a potential economic downturn in Europe. At the same time, it was indicated that the business centered around operations in the Netherlands has sufficient liquidity to overcome a possible crisis.
As GMK Center reportred earlier, as of mid-April, Tata Steel's was in talks with the UK government on the financial package are still ongoing. Tata Steel owns the largest steel plant in the UK in Port Talbot (South Wales), and provides jobs for about 8 thousand people in the country. The company has asked for £1.5bn from the UK government to support its decarbonisation plans.
In late March, there were reports that Tata Steel may stop one of the two blast furnaces (BFs) at the plant in Port Talbot (the UK) if the government does not announce support for the decarbonization of steel industry by July 2023. The company needs to decide whether to extend the service life of the blast furnace, stop it or replace it with an electric arc furnace.
---
---