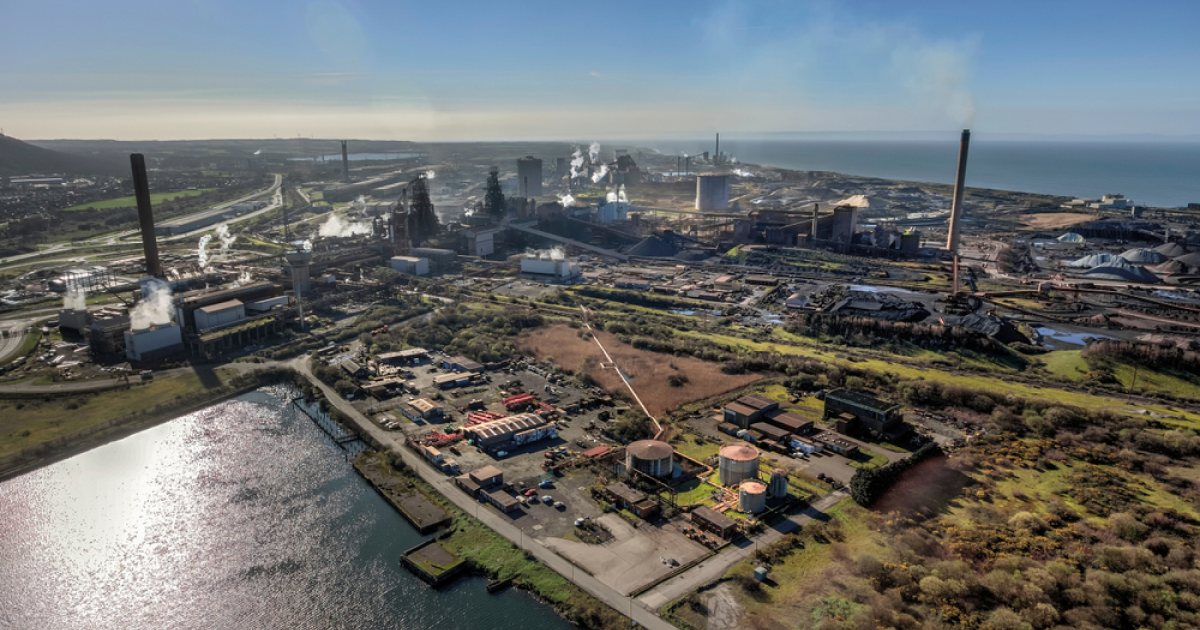 Tata Steel UK
The company seeks to learn about the details of steel support by July 2023
The steel company Tata Steel may stop one of the two blast furnaces (BFs) at the plant in Port Talbot (the UK) if the government does not announce support for the decarbonization of steel industry by July 2023. SteelOrbis informs about it.
The company needs to decide whether to extend the service life of the blast furnace, stop it or replace it with an electric arc furnace. The eventual closure of the BF could result in the loss of thousands of jobs and harm UK industry.
The capacity of the two blast furnaces at the plant in Port Talbot is 3.6 million tons per year.
Indian company, according to Energy Live News, has told British ministers that it needs details of support by July this year to justify a potential multibillion-dollar investment in green steelmaking capacity at its South Wales plant. Tata Steel also expressed concern over the current level of assistance and criticized the latest budget as a missed opportunity to show support for the industry.
The UK government is in talks with Tata Steel and British Steel, two companies that operate blast furnaces in the UK, to provide £300m each to invest in environmental technologies.
As GMK Center reported earlier, in March 2023, Tata Steel has announced plans to invest £5 million ($6 million) in the installation of state-of-the-art electric induction furnaces at its pipe mill in Corby, UK. By installing modern units, the company plans to reduce carbon emissions at the enterprise by 2,000 tons per year. The line produces premium branded product Celsius® in rectangular, square and round sections that is used extensively in mechanical applications.
Also, the British steel producer British Steel is closing coke batteries at its Scunthorpe plant. The closure could take place by the end of 2023, but exact dates have not been announced. The company's owner, China's Jingye Group, said the move was partly related to overcoming global economic problems. In addition, in 2022 additional costs due to higher electricity prices and carbon credits amounted to £190 million.
---
---