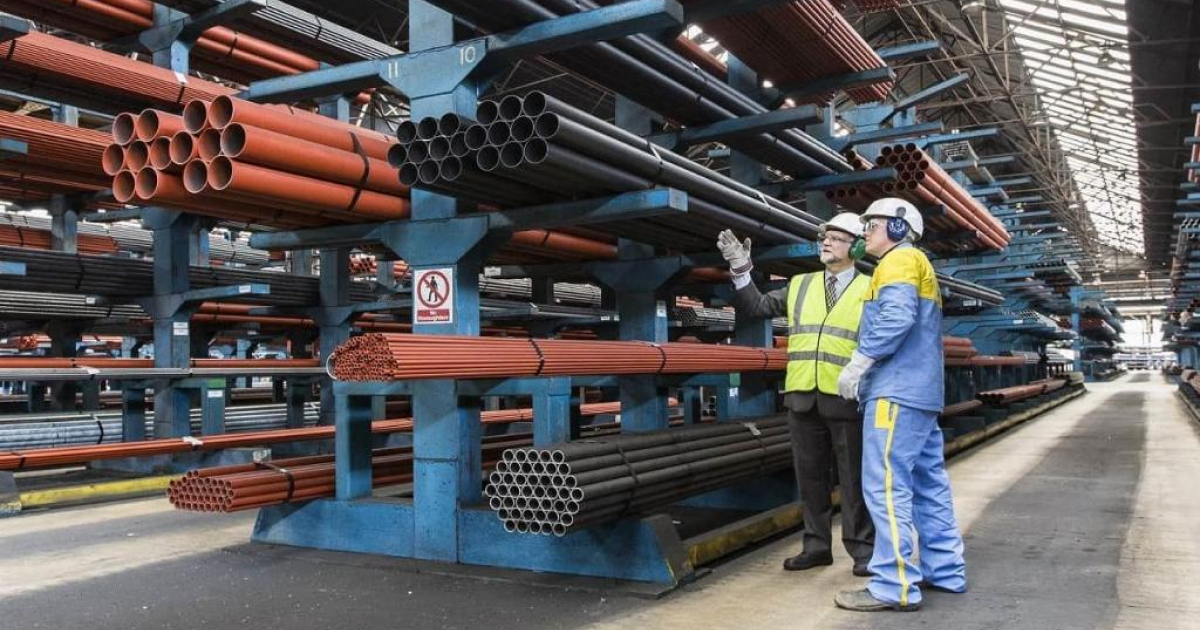 Tata Steel Corby
Due to the installation of the latest units, carbon emissions at the enterprise will be reduced by 2 thousand tons per year
Tata Steel has announced plans to invest £5 million ($6 million) in the installation of state-of-the-art electric induction furnaces at its pipe mill in Corby, UK. This is stated in Tata Steel Europe press release.
By installing modern units, the company plans to reduce carbon emissions at the enterprise by 2,000 tons per year.
"This is the first part of our extensive plans to make the Corby site CO2-neutral in line with Tata Steel's declared environmental ambitions of becoming net zero globally by 2045," said Gary Blackman, CEO of the enterprise.
The investment package also includes the installation of a drawing mill, which uses 169 mm diameter tubes and heats them to 1100°C before they are stretched into hollow sections as small as 40mm diameter with wall thicknesses as thin as 3.2mm.
The line produces premium branded product Celsius® in rectangular, square and round sections that is used extensively in mechanical applications such as tow bars, tower cranes and even ski lifts.
"The new induction furnaces will replace the original ones that first came into operation in 1980, since which the mill has produced around 2.5 million tonnes – or over 200,000km – of tubes in its lifetime. The improved efficiency of the new electric furnaces means we'll need less pre-heating from the gas-fired furnaces and therefore fewer associated emissions," commented the project manager Paul Ilko.
In addition, as part of its commitment to sustainable development, Tata Steel plans to shift its electricity supply towards low-carbon renewable sources over time.
The supplier of induction furnaces is Inductotherm Heating and Welding Ltd. The company will produce 12 technically advanced and energy-efficient induction furnaces, as well as the accompanying electrical infrastructure, cooling system and process control devices. The work will continue for two weeks at the end of October 2023.
As GMK Center reported earlier, the UK's government is going to approve a package of help in the green transition for the country's two largest steel companies – British Steel and Tata Steel UK.
Each of the companies will receive about £300 million ($371 million) in grants for the transition from coking coal-fired blast furnaces to electric arc furnaces, as well as compensation for electricity costs.
---
---