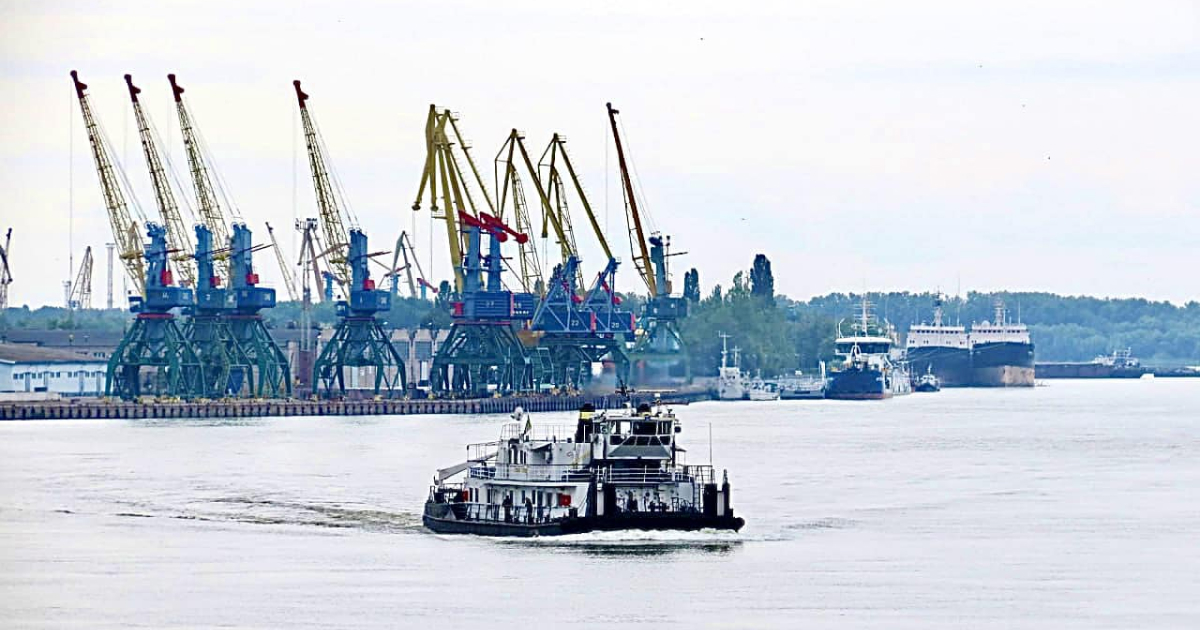 UDP
The caravan consists of 8 barges and the most powerful pusher tug in the company
Ukrainian Danube Shipping Company (UDSC) sent a caravan with a cargo of 12.5 thousand tons of sinter ore to the port of Smederevo, Serbia. This was reported by acting CEO of UDSC Dmytro Moskalenko on his own Facebook page.
The caravan consists of 8 barges and the most powerful pusher tug in the company's fleet – «Mykolaiv».
"This is the most powerful pusher tug in the UDSC. The shipping industry has eight such vessels, five of which have been idle for more than 15 years. Only the motor ships «Kuzma Galkin» («Mykolaiv»), «Nina Sosnina» («Cherkasy») and «Nikifor Sholudenko» («Odesa») are in operation, which have been under repair for a long time," Dmytro Moskalenko noted.
Previously, this vessel was used as an icebreaker in case of ice conditions, but in the absence of weather conditions, the tug was returned to the line. The presence of three main engines makes the ship more powerful and allows pushing heavy caravans from 9 barges, so 1.5 times more cargo than usual is delivered in one voyage.
UDSC previously won the tender of one of the largest European steel producers (HBIS Serbia), which provides for the transportation of more than 500,000 tons of cargo through the Danube. At the same time, the Serbian steel company does not rule out an increase in the volume of transportation.
As GMK Center reported earlier, at the end of September 2022, the UDSC reported on the development of new routes for transporting iron ore on the Middle Danube. After the start of the war, almost the entire fleet of the UDSC was relocated to the Lower Danube.
First barge caravan was sent in October 2022. From now on, several caravans are constantly operating on the line. In addition to iron ore, UDSC processes coal from the port of Constanta.
Earlier, the UDSC was considering the possibility of cooperation with the largest logistics operators of the Danube. Due to cooperation with foreign partners, the UDP will reduce the turnover time of the fleet, increase the volume of transportation and increase competitiveness.
Also, he UDSC has increased the carrying capacity of the fleet by 3 times since the beginning of the war. As part of the fleet repair program, more than 150 fleet units were repaired in 6 months and 35 barges, which had been idle for a long time, were put into operation.
---
---