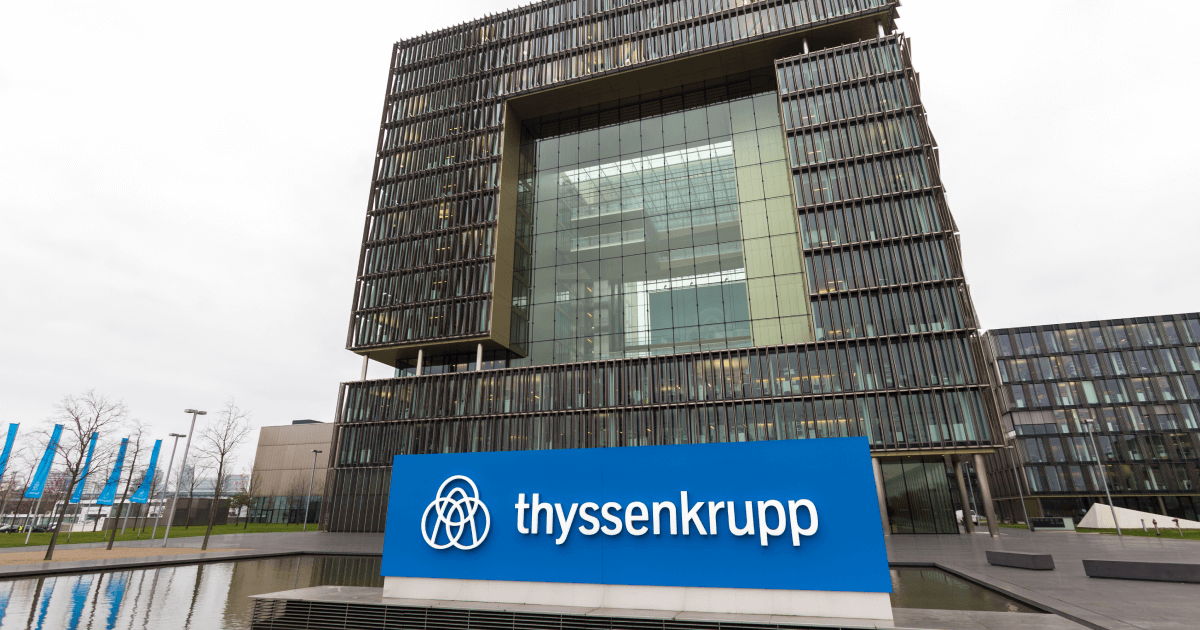 In the conditions of a difficult market situation, the company achieved and exceeded all financial goals
Steel company ThyssenKrupp increased the total volume of orders by 12% compared to the 2020/2021 fiscal year – to €44.3 billion ($45.7 billion) in the 2021/2022 financial year, which ended on September 31, 2022. Kallanish reports about it with the reference to the annual conference in Essen.
"The company showed good annual results in the last financial year. Even in a difficult market situation, ThyssenKrupp achieved and exceeded all financial targets," the report said.
For the year, the steelmaking division Steel Europe completed orders for €9.3 billion, and the distribution division Materials Services – for €12.7 billion.
Adjusted operating profit in the 2021/2022 financial year almost tripled y/y – up to €2.1 billion. The increase in the indicator was achieved due to the increase in prices in the markets served by the company's divisions.
In the current year, the director of ThyssenKrupp Martin Mertz predicts a significant reduction in sales, mainly due to the industry's attempts to normalize steel prices.
Also,Thyssenkrupp point out, that their capital investments in the 2021/2022 financial year, estimated at €1.4 billion, will be reduced by €200 million this year due to high market uncertainty.
As GMK Center reported earlier, ThyssenKrupp could face production shutdowns and even equipment damage in the event of a gas shortage as it fails to switch its production processes from natural gas to crude oil or coal. ThyssenKrupp can deal with production constraints "to a certain extent". At the same time, mills have more gas self-sufficiency than downstream users, as they can capture gas created during the steel and ironmaking process and re-use it.
---
---