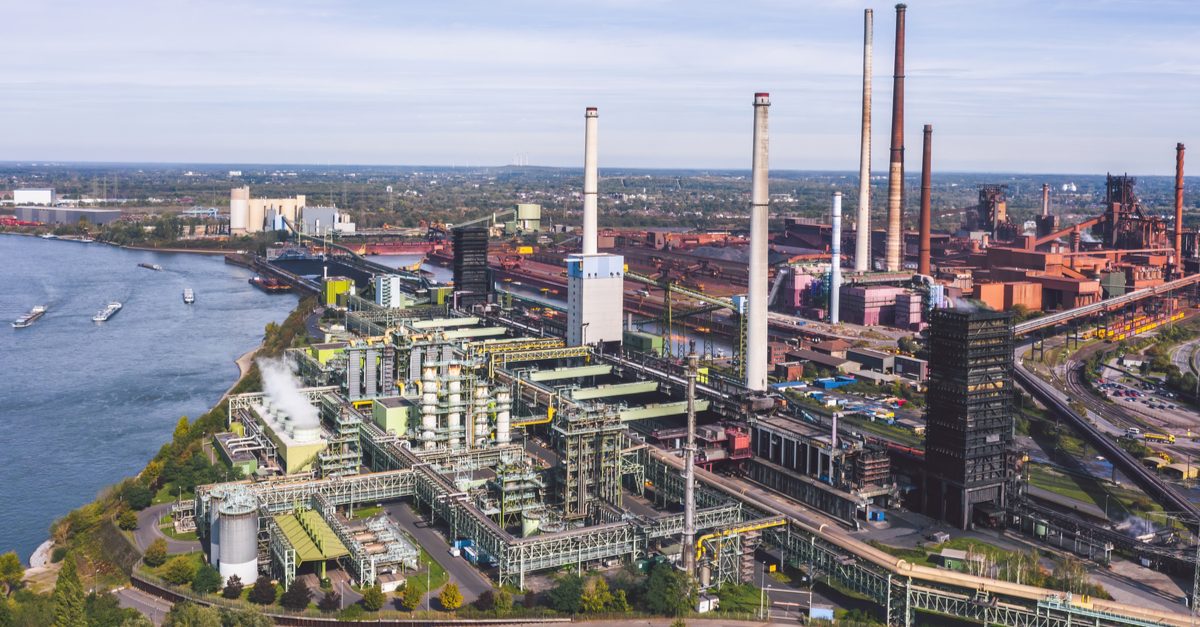 (с) shutterstock
German authorities plan to give priority in the supply of natural gas to the population, not to industrial consumers
Germany's largest steelmaker ThyssenKrupp could face production shutdowns and even equipment damage in the event of a gas shortage as it fails to switch its production processes from natural gas to crude oil or coal. Argus edition writes about it.
ThyssenKrupp can deal with production constraints "to a certain extent". At the same time, mills have more gas self-sufficiency than downstream users, as they can capture gas created during the steel and ironmaking process and re-use it.
The impact of high gas prices on the steel market now remains limited. However, the cost of production from hot rolled coil slabs has risen due to rising energy costs. As a result, some mills have prioritised slab rolling and sales over coils, to avoid paying such costly gas prices.
HRC producers surveyed by Argus say conversion costs are now €150-170/t, with gas and electricity accounting for around half of this – typically energy is 25-30% of the conversion costs, two producers said.
The German steel market is preparing to reduce gas supplies in September after the capacity of the Nord Stream 1 gas pipeline was reduced to 20% of installed capacity. Following a recent reduction of Russian gas supplies, the German government said it would prioritize supplies to the public over industrial consumers if necessary.
As GMK Center reported earlier, German steel enterprises in January-June reduced steel production by 5.5% compared to the same period last year – to 19.56 million tons. The output of German pig iron over the six months decreased by 6%, to 12.24 million tons.
German steel producers, traders and buyers predicted that steel prices and production in July will decline. Demand for steel products in Europe remains weak due to high inventories as a result of panic buying after Russia's invasion of Ukraine in February, logistical delays in the delivery of imported materials, and reduced demand from end users.
---
---