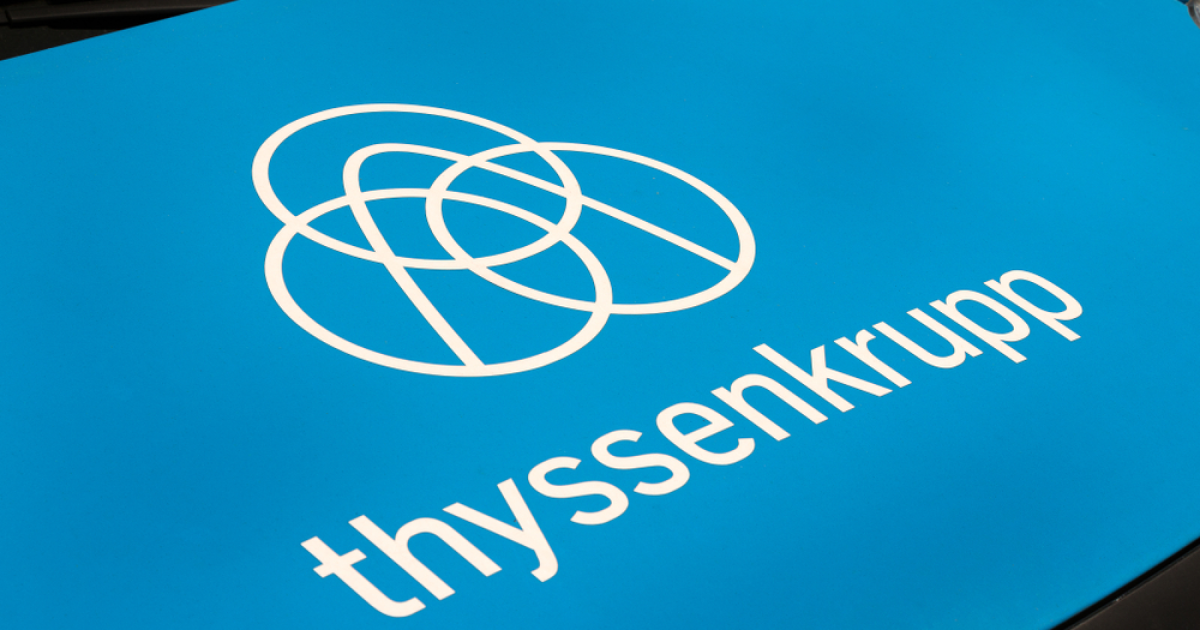 ThyssenKrupp
In particular, the company's performance was affected by the decrease in steel prices
In the first quarter of the 2022/2023 financial year, the German industrial group ThyssenKrupp reduced its net sales by 19.6% compared to the same period last year – to €98 million. It is stated on the company's website.
Operating profit in this period decreased by 33%. The indicators were affected by the decrease in the price of materials, including steel, and the weakening of the global economy.
However, as ThyssenKrupp CFO Klaus Keysberg noted, despite the ongoing uncertainty, the results of the first quarter of the 2022/2023 financial year for the consortium are stable.
"Thanks to our restructuring and performance measures, our businesses are now far more able to deal with challenges and adapt to diverse opportunities," he noted.
According to the company, the steel business (SteelEurope), the second largest in Europe after ArcelorMittal, continued to be profitable in the first quarter of the 2022/2023 financial year. Thanks to long-term contracts, it was only marginally affected by the drop in spot market prices.
The volume of orders in the steel business in October-December last year increased by 22% y/y – up to €3 billion. Despite the reduction in deliveries, sales increased by 10% compared to the same period last year – up to €2.9 billion. The positive dynamics were also contributed to by the effect of the ongoing restructuring and performance evaluation related to the implementation of the Steelmaking Strategy industry 20-30.
As GMK Center reported earlier, ThyssenKrupp in the 2021/2022 fiscal year which ended on September 31, 2022, increased the total volume of orders by 12% compared to the 2020/2021 financial year – up to €44.3 billion ($45.7 billion). During the year, the Steel Europe division completed orders for €9.3 billion, and the Materials Services distribution division – for €12.7 billion.
Also, ThyssenKrupp has joined other producers who believe European industry will be at risk if the EU fails to develop a scheme similar to the US climate support package.This is particularly the case for Germany with its industrial base, including steel, cement and chemicals producers. These industries have been hit by high energy costs and rising inflation.
---
---