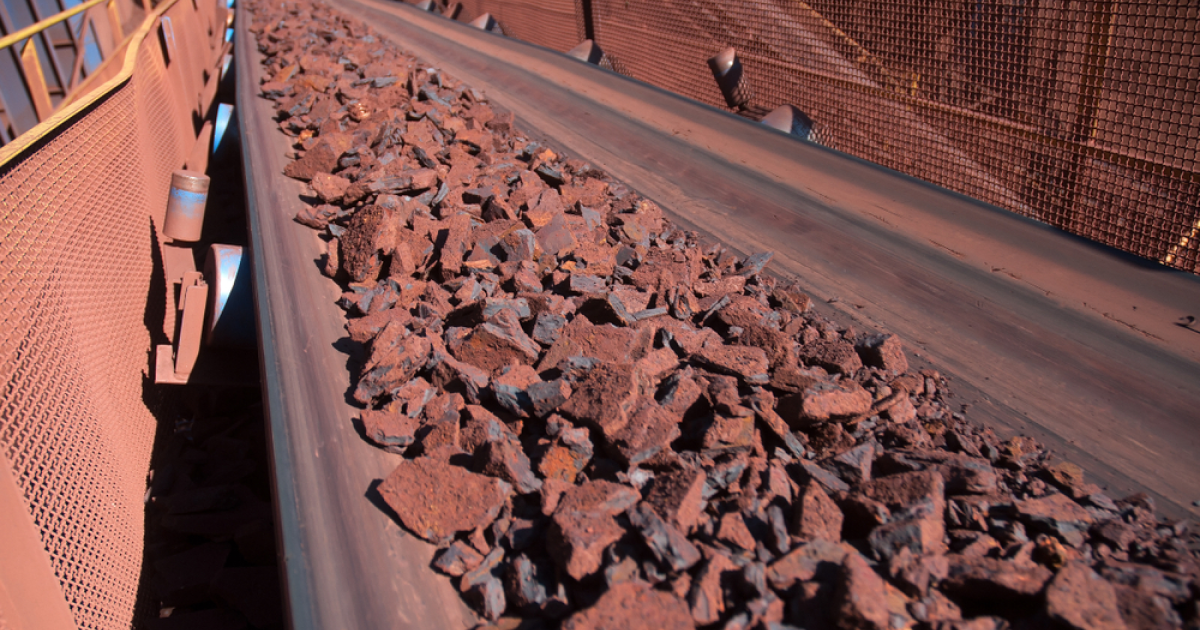 Iron ore
Prices continue to be driven by positive market sentiment and demand expectations in China
Iron ore futures fell earlier this week, off a six-month high. According to analysts, the price of iron ore is now significantly influenced by the positive mood in the market and expectations for the recovery of demand in China. Nasdaq reports about it with the reference to Reuters.
May iron ore futures on the Dalyan Commodity Exchange, which are traded the most, on December 12, ended the day with a drop of 0.8% – to 802.50 yuan/t ($115.08/t). By the end of last week on December 9, they had risen to 823 yuan/t ($117.8/t), the highest since mid-June 2022, as China eased quarantine restrictions.
On the Singapore Exchange, the price of basic January futures on December 12 decreased by 2.4% –  to $108.85/t.
The increase in iron ore futures late last week was an example of how positive sentiment is now influencing current pricing, according to Atilla Widnell, managing director of Navigate Commodities.
According to the expert, the price of iron ore above $100/t now seems exaggerated. However, the longer it remains above this level, the more likely the price floor will rise.
In the first quarter of 2023, global iron ore supply is likely to decrease as mining companies begin seasonal maintenance programs, noted Atilla Widnell. This could support iron ore prices along with an improved outlook for Chinese demand.
At the same time, at the beginning of this week, the prices of steel products – rebar, hot-rolled coils, wire rod and stainless steel – rose on the Shanghai Futures Exchange. Prices for coke and coking coal also rose. Traders are now looking ahead to the annual Central Economic Work Conference in China, scheduled for December 15. According to its results, additional measures to stimulate the real estate sector may be announced.
The prospect of renewed Chinese demand for Australian coal, regardless of whether the countries normalize trade ties, will also affect the market balance and support prices.
As GMK Center reported earlier, iron ore prices recently hit a 6-month high. January iron ore futures on the Dalian Commodity Exchange for the week of December 2-9, 2022, increased by 4.5% compared to the previous week – to 814.5 yuan/t ($117.2/t). Thus, quotations are increasing for the sixth week in a row.
December iron ore futures on the Singapore Exchange increased by 4% compared to the price as of December 2, 2022, – to $109.95/t.
---
---