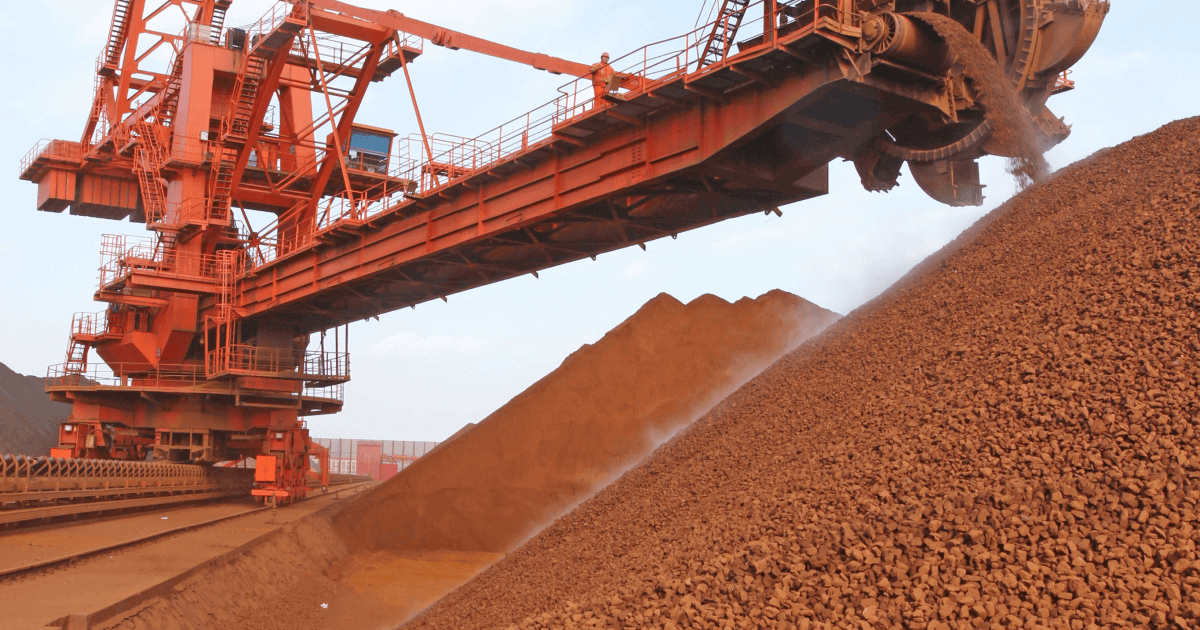 Iron ore prices
Iron ore futures on the Dalyan Commodity Exchange for the week of December 2-9, 2022, increased by 4.5% compared to the previous week
January iron ore futures on the Dalian Commodity Exchange for the week of December 2-9, 2022, increased by 4.5% compared to the previous week – to 814.5 yuan/t ($117.2/t). Thus, quotations are increasing for the sixth week in a row. This is evidenced by the Nadsaq data.
December iron ore futures on the Singapore Exchange increased by 4% compared to the price as of December 2, 2022, – up to $109.95/t.
Iron ore prices rose for a sixth week in a row as Beijing eased its COVID-19 restrictions, helping to revive demand for the commodity. As of December 9, 2022, iron ore on the Dalyan Commodity Exchange reached its highest level since June 16, 2022.
A weaker dollar, optimism about China's economic recovery and positive developments in the country's real estate sector boosted market sentiment. However, as the situation with quarantine restrictions has improved, there is growing concern that the spread of the coronavirus may expand.
A negative factor is the worse than expected data on China's foreign trade for November. Last month, the country's exports and imports contracted at the fastest pace in two years amid weak domestic and export demand, while a global recession is weighing on the outlook for trade in 2023.
"The market still looks weak amid continued uncertainty surrounding the lifting of quarantine restrictions in China and a slowdown in economic growth in developed markets in the short term," ANZ analysts said.
On Wednesday, December 7, 2022, the Chinese government officially confirmed the relaxation of quarantine to support the economy after a long period of restrictions. However, according to National Australia Bank economist Tapas Strickland, a more complete lifting of restrictions should be expected after the end of winter.
Brokerage Citi predicts that China's gradual economic recovery due to the easing of restrictions related to COVID-19 could lift iron ore prices to $150/t by June 2023.
As GMK Center reported earlier, in January-October 2022, steel companies of China reduced imports of iron ore by 1.7% compared to the same period in 2021 – to 97 million tons. In October, China imported 94.97 million tons of iron ore, which is 4.3% less y/y.
China is the largest producer of steel in the world. In 2021, Chinese steelmakers reduced steel production by 3% compared to 2020 – to 1.03 billion tons. In 2022, the country plans to continue reducing production.
---
---